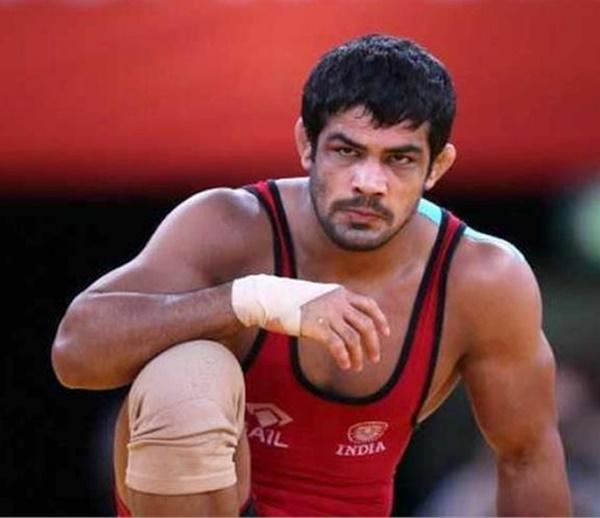 IMAGE: The Delhi high court dismissed Sushil Kumar's plea for a selection trial. Photograph: PTI.
During the raging debate over who will represent India in the 74kg freestyle category at the Rio Olympics, wrestler Sushil Kumar had come out with a statement asking fans to support him in his demand to hold a trial with Narsingh Yadav in his bid for a spot in the Olympic squad.
Delhi HC dismisses wrestler Sushil Kumar's plea to hold selection trial
In a video released on his Twitter account, Sushil had called for a fair trial to decide who will to represent the nation at the upcoming Games.
Thus, on Monday, when the Delhi high court dismissed the two-time Olympic medalist's petition, Twitter erupted again.
Beijing Olympics gold medallist shooter Abhinav Bindra wrote, "Sushil Kumar is a legend. He should go to Rio - to support Narsingh from the sidelines. Will only enhance his stature."
Eminent journalist Shekhar Gupta hailed the high court's decision saying, "Good call on Narsingh/Sushil case, Delhi HC. Should have junked it right away than give Wrestling Federation chance to wash its dirty langots in the court."
Bindra felt the time Sushil spent away from competition was what went against him in his plea.
The court observed that it may "jeopardise" the chances of selected candidate Narsingh and the country would be the "loser".
Justice Manmohan acknowledged Sushil's feats in the international arena and called him a "legendary wrestler" in the 66kg weight category but did not grant him a chance to compete for the Olympic berth in the 74kg category.
Asked for his views on the issue, Bindra, who won gold in the men's 10-metre Air Rifle event at the Beijing Olympics in 2008, said: "The situation is very complicated with him (Sushil). Actually all the federations should be very clear with their policies and they should make it public even before the qualification of athletes for the Games begins.
"Sushil is a legend and whatever he has achieved cannot be denied. But we have not seen him competing for the last two years and maybe it was because of his injury, but that went against him," Bindra told NDTV.
"If you are holding a trial for him, then they will have to hold trials for others too. The National Rifle Association of India has a selection policy and the policy itself can be debated, but you have to give them credit for this," he added.