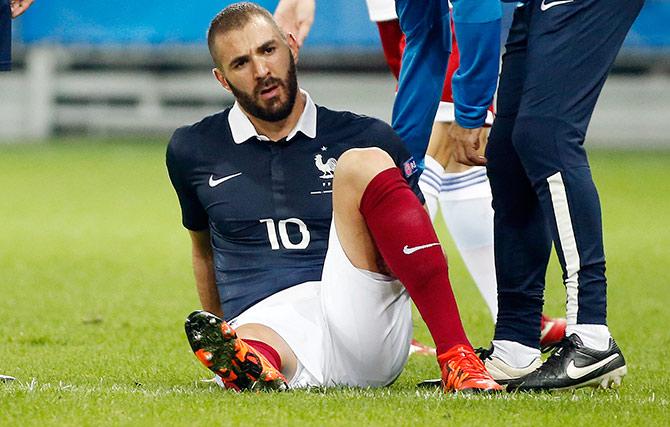 A French court rejected Real Madrid striker Karim Benzema's request to stop a trial over his alleged attempt to blackmail fellow French soccer international Mathieu Valbuena using a sex video, a judicial source said on Friday.
The affair involved phone-recorded sex footage that could prove embarrassing for Valbuena, according to sources close to the inquiry. Benzema's name came up during phone taps in relation to the inquiry opened last July, police sources say.
Benzema has denied any wrongdoing.
The appeals court in Versailles also overturned an earlier court decision in favour of former Liverpool striker Djibril Cisse in the same affair, sending his case back to a judge who may decide to place him under formal investigation.
The public prosecutor had asked for Cisse to be put under formal investigation, but a first judge had rejected that request.
"It paves the way for Djibril Cisse to be placed under investigation, but it's not automatic," the judicial source said.