Former India footballer and hero of the 1956 Olympic team, Syed Abdus Salam is bed-ridden and facing a financial crisis.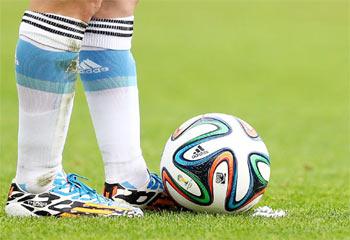 The 75-year-old has been bed-ridden for the last three years and is on intravenous (IV) fluids.
Salam, who played for Mohammedan Sporting (MS) FC his entire career and the team won both the Calcutta football League and IFA Shield in 1957 under his captaincy, is one of the three footballers from that team.
But frail and in financial crisis, Salam is a forgotten man.
"I've been trying to get financial aid for my father from the last 3 years. Neither the state government nor the central government wants to do anything. I've mailed the All India Football Federation (AIFF) several times in the last 2 months giving them a gap of one week to respond. They have not replied as yet," said his son Kaleem Ahmed, who looks after him.
The duo lives in a rented home in Telangana and though Salam gets a pension, expenses cross 50 thousand rupees a month.
"Every third day, a doctor comes to check on my father. He also has a crack in his hip joint and the doctors say that there is only a 30% chance of survival if an operation is done," Kaleem told The News Minute.
"My father wrote to the authorities for years to try and get some compensation for the '56 Olympic football team. I still have clippings from 2002 when Chandra Babu Naidu announced a compensation of 1 lakh to the athletes. It was only on paper. Nothing came in reality"
The 1956 team is the last team that represented India in the Olympics and was considered the best team in the entire continent of Asia during the golden era of Indian football.
Kaalem said that all his father wanted was for the government to recognise the 56' Olympians and treat them with the respect they deserved.
"My father has not even got the Dronacharya award for coaching the junior team. These awards not only have cash awards but also added benefits that could really help him."
Kaleem also tried seeking help from the Telangana government and appealed to chief minister K. Chandrashekhar Rao, the two deputy chief ministers and the state health minister, all with no response.