Arjen Robben is out for six weeks with a knee injury sustained in Bayern Munich's 2-0 victory at Augsburg in the last 16 of the German Cup, the European champions said on Thursday.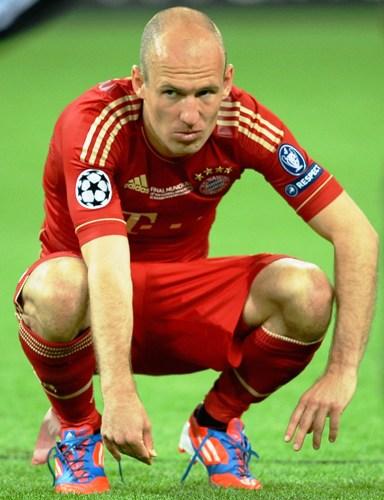 Robben scored the first goal on Wednesday night before being taken off on a stretcher after a 13th-minute collision with Augsburg keeper Marwin Hitz.
The Netherlands winger will miss the game against Manchester City in the Champions League next week but could return after the mid-season break for the Bundesliga clash at Borussia Moenchengladbach on January 25.
"Robben has sustained a deep laceration extending into the knee joint," Bayern doctor Hans-Wilhelm Muller-Wohlfahrt told the club's website (www.fcbayern.de).
"The impact of one of the studs on the thigh bone in the right leg has caused extensive haemorrhaging."
Robben said: "Obviously I'm bitterly disappointed. I've been in such good form and really looking forward to every game with our team but now this has happened.
"However, I'll return fully fit and rejoin the team as we pursue the targets we've set ourselves for the season."