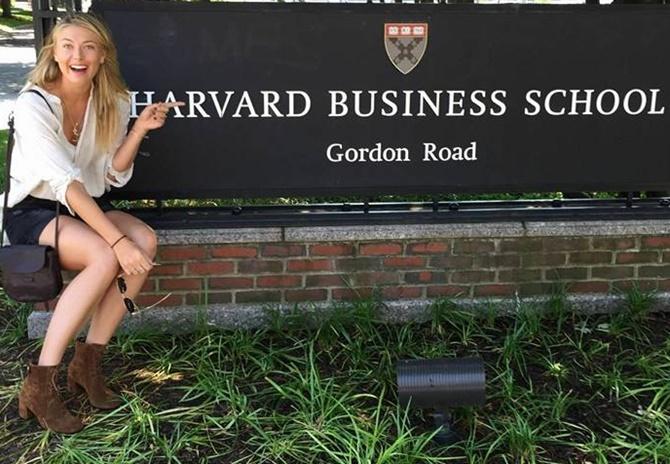 Five-time Grand Slam champion Maria Sharapova is putting her time away from tennis to good use.
While the 29 year old is seeking to have her two-year doping ban wiped out or reduced as she lodged an appeal with the Court of Arbitration for Sport (CAS), she's decided to keep herself busy in the interim by enrolling in the prestigious Harvard Business School, in Cambridge, Massachusetts.
The Russian tennis star posted a picture on her official Twitter page of herself at the Harvard Business School in Boston. The caption said, "Not sure how this happened but Hey Harvard! Can't wait to start the program."
The former World No 1 was banned by the International Tennis Federation (ITF) earlier this month following a positive test for the banned drug meldonium during January's Australian Open.
The ruling on the Sharapova case by CAS is expected by July 18, but Sharapova is not wasting time.
She was named in Russia's official entry list for the Olympics tennis tournament.
Sharapova had called the ITF's ruling "unfairly harsh" as an independent tribunal had found that she had not intentionally violated anti-doping rules.