If you think Indian cricketers are the only sportspersons who receive gag orders from their employers, you have to read this story.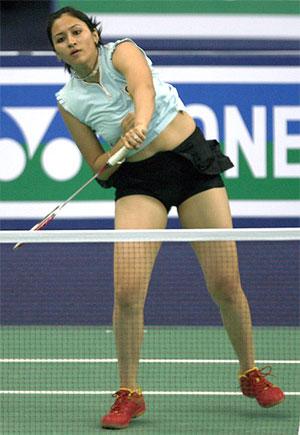 Following open criticism from top players like Jwala Gutta and Ashwini Ponnappa, who declared the Indian Badminton League's decision to slash their auction base price as "disrespectful" and "absurd", the Badminton Association of India and the league's organisers have now barred players from talking to the media.
- IBL auction Jwala-Ashwini hurt over base price slash
- Whatever happened in IBL auction wasn't expected: Jwala
"It has been decided that only BAI president (Akhilesh Das Gupta) and Ashish Chada (CEO of the league's commercial partner, Sporty Solutionz) will issue statements. Clauses have been inserted into the contracts for officials and players," a top source said on Wednesday.
Jwala and Ponnappa were two of the six icon players who went under the hammer, but just hours before the auction, the IBL decided to reduce their base price from USD 50,000 (Rs 29,86,264) to USD 25,000 (14,93,125) after consultation with the six franchises.
In the auction, Jwala went to Krrish Delhi Smashers for USD 31,000 (Rs 18,51,520), while Pune Pistons bagged Ashwini for USD 25,000.
Men's doubles specialists Rupesh Kumar and Sanave Thomas too cried foul for being treated as "low profile players" and having their base prices slashed at the auction without being informed.
Photographs: Reuters