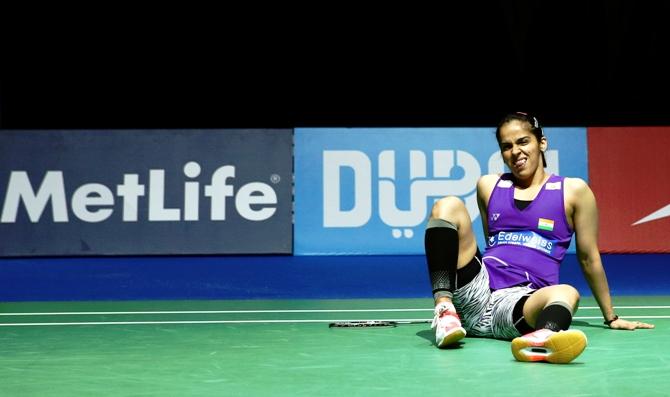 IMAGE: Saina Nehwal of India in action at the BWF World Superseries Finals in Dubai. Photograph: Warren Little/Getty Images
Saina Nehwal feels the year going by is one of the best of her career but rued that a series of injuries affected her chances of winning more titles.
"I was well set to win more tournaments but injuries didn't leave me the whole year. When you are fit and fine then progress comes automatically," Saina told PTI.
"Out of three important finals (All England, World Championship and China Open), I was the only runners up in three tournaments where as the winner in two (All England and World Championship) was Carolina and in third (China Open) the winner was Li Xuerui."
Saina dished out some superb performances this year to win the Syed Modi Grand Prix Gold and India Open Super Series, before conquering the world No. 1 ranking and reaching the finals of World Championships, All England Championships and China Open Super Series Premier.
"Being world number one is the most satisfying while being runners up in three events in a year is not very encouraging to my personal career," she said.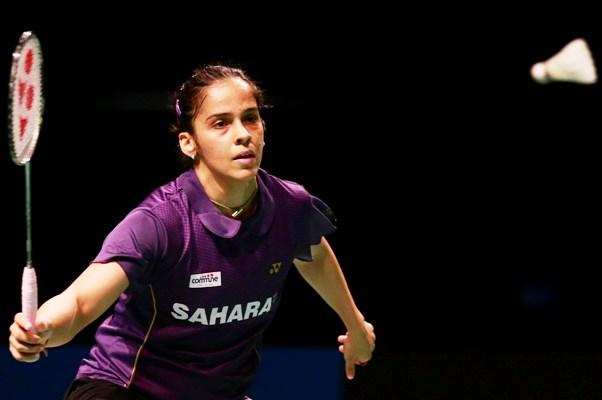 IMAGE: Saina Nehwal of India in action. Photograph: Getty Images
"This year is also one of the best but more was to be done by me. I wish I would have been free of injuries. It is an important component of badminton. Almost all the girls in international badminton were doing well in the tournaments."
The 25-year-old had shifted base from Hyderabad to Bangalore early in the year to train under Vimal Kumar and credited him for her success.
"I had excellent training sessions at PPBA at Bangalore during 2015 under Vimal Sir. Physical fitness, personal skill and the best training contributes a lot to the outcome of a player," she said.
"I enjoyed the training at Bangalore and achieved the best in my pursuit. Coach Vimal Kumar played a pivotal role in scaling the performance of my game."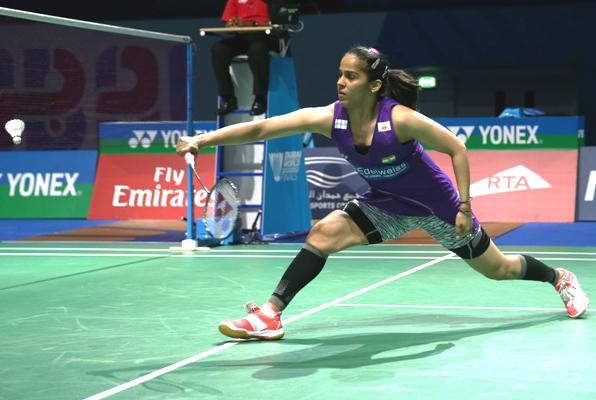 IMAGE: Saina Nehwal of India in action in the BWF World Superseries Finals in Dubai. Photograph: Warren Little/Getty Images
Asked how difficult it is to outwit the competitors consistently, Saina said: "It is the nature of sports that every time some new faces are striving hard to gain momentum in the game, it shows badminton progress is on high speed.
"It is always difficult to fight with the top players in badminton." The London Olympics bronze-medalist will carry a billion hopes when she represents India next year at the Rio de Janeiro Olympics.
"It is true that every important event has a stress feeling on a player, but I will do my best to achieve the best in Rio Olympics," Saina said.
© Copyright 2022 PTI. All rights reserved. Republication or redistribution of PTI content, including by framing or similar means, is expressly prohibited without the prior written consent.