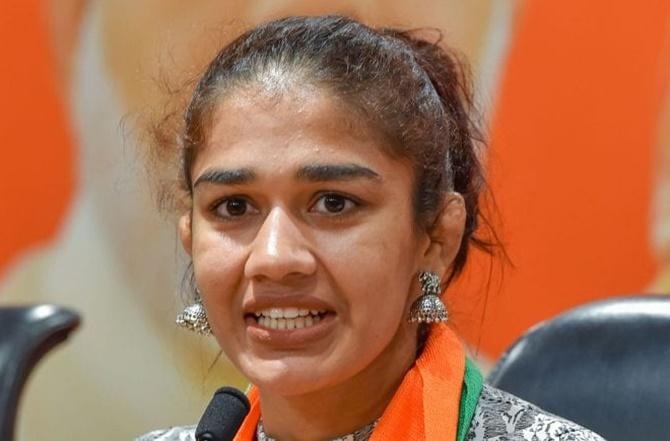 On Thursday, wrestler and Commonwealth Games Gold medallist Babita Phogat appeared to target members of a certain community when she called out the gathering at Nizamuddin.
She wrote on Twitter in Hindi, "At your place it might have spread through bats, in Hindustan it spread through illiterate pigs."
Leaving in no doubt who she was targeting, she helpfully added the hash tag Nizamuddin idiots to her post.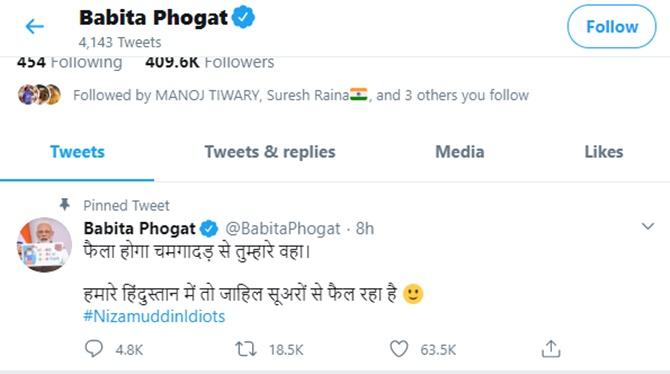 Her post has since then garnered over 37 thousand likes and over 10 thousand retweets. At the same time, many have criticised her for the post. Some even took to posting pictures of other gatherings that were organised by other communities.
"Record amount of bigotry, hate, and fake news in just 17 words. You should get Gold Medal for his achievement..!!" criticised one Twitter user.
"Utterly derogatory and hateful comments beyond imagination," said another.
"Right. 100% right," applauded a fan.
"Someone had to say it," said another user.
Earlier on Wednesday, Some of the 160-odd Tablighi Jamaat attendees quarantined at a railway facility in southeast Delhi 'misbehaved' with and 'even spit' at doctors and healthcare personnel attending to them, a railway spokesperson said.