Australia have concerns over security at next year's World Cup finals in Brazil because of the civil unrest in the South American country, Football Federation Australia chief David Gallop said on Tuesday.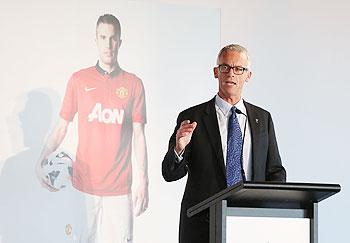 Millions of people took to the streets of Brazil in June to protest against a rise in bus fares and a lack of investment in public services with FIFA's Confederations Cup tournament becoming a focus of violent demonstrations.
Smaller protests have continued in some cities since and the 7.6 billion Brazilian reals being spent on 12 World Cup venues has been the target of particular anger.
Australian officials got a taste of what might confront them next year when police used tear gas and rubber bullets to disperse protesters before the Socceroos lost 6-0 to Brazil in a friendly Brasilia in September.
"There clearly are some concerns and that's why we've already retained local people to help us plan for that," Gallop told Australian Associated Press on Tuesday.
"We're already well advanced with our planning around the tournament.
"We've engaged local people in Brazil as well as our own staff who have been through World Cups before.
"It's certainly going to throw up some challenges and we need to make sure that things are run as smoothly from our end as possible."
Australia qualified for a third successive appearance at the World Cup finals in June.
Photograph: Mark Metcalfe/Getty Images