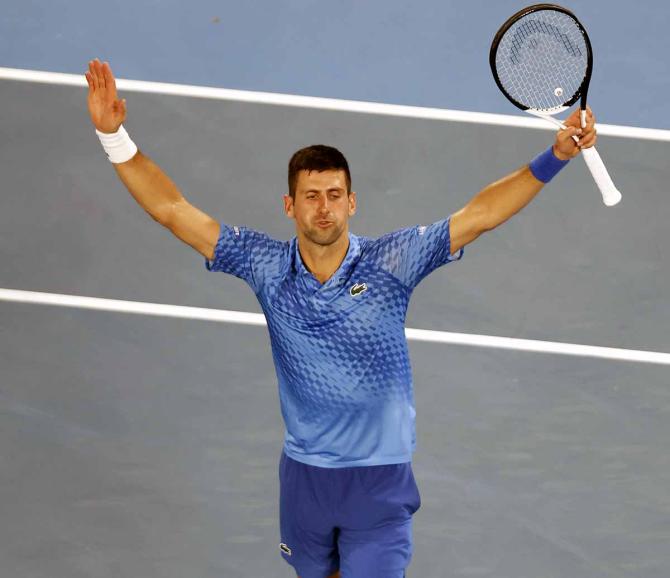 Novak Djokovic shrugged off controversy involving his father to reach a record-extending 10th Australian Open final on Friday and set up a blockbuster decider with Greek trailblazer Stefanos Tsitsipas and a battle for the world number one ranking.
Nine-times champion Djokovic kept his perfect semi-final record at Melbourne Park intact with a 7-5, 6-1, 6-2 win over outgunned American Tommy Paul at Rod Laver Arena where his father Srdjan was a conspicuous absentee.
Earlier, on centre court, Tsitsipas saw off Russian 18th seed Karen Khachanov 7-6(2), 6-4, 6-7(6) 6-3 to become the first Greek to reach the title-decider in a city boasting the biggest Greek population outside the southern European nation.
Srdjan Djokovic created a distraction for his son ahead of the semi-final after a video emerged showing him posing with fans holding Russian flags, which were banned at Melbourne Park early in the tournament.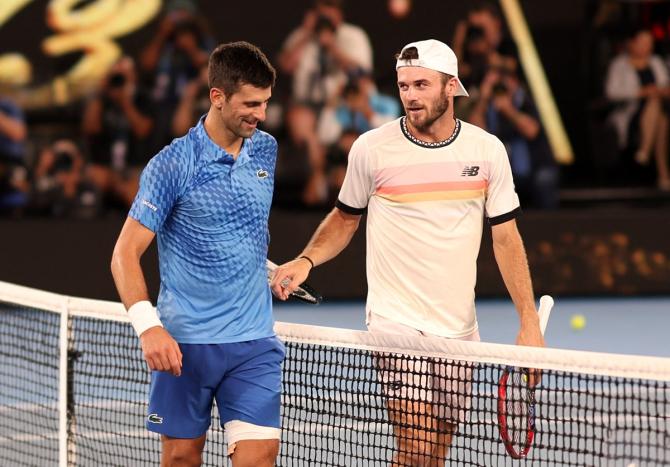 Amid criticism from local politicians and the Ukraine embassy, he declined to attend the semi-final, saying he wanted to prevent "disruption" for his son.
For all that, a man in the terraces held up a Ukraine flag when Djokovic served in his direction and put it away when he swapped ends.
Whether or not his father's absence was weighing on him, Djokovic was in a foul mood even as he raced to a 5-1 lead in the first set, repeatedly yelling at his players' box in Serbian.
He bickered with the chair umpire over the time taken to get a towel between points, drawing loud jeers from fans.
Sensing his chance, Paul raised the pressure with some outstanding tennis, breaking the Serb twice and levelling the match at 5-5 after edging Djokovic in a 30-shot rally.
However, that was as good as it got for Paul, as Djokovic knuckled down to win 14 of the last 17 games in a stunning counter-attack 15 years to the day after his first Australian Open title as a 20-year-old.
"I'm really thankful that I still have enough gas in my legs to play at this level on one of the biggest tennis courts in the world," said Djokovic on court.
"I know that without my family and my team, these things wouldn't be possible."
Tsitsipas stops Khachanov to reach first Aus Open final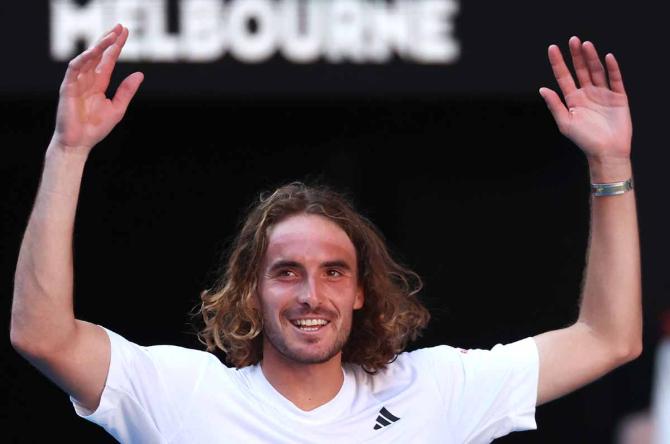 Stefanos Tsitsipas blazed his way into a first Australian Open final with a 7-6(2), 6-4, 6-7(6), 6-3 win over Russian 18th seed Karen Khachanov on Friday, as the third-seeded Greek inched closer to becoming world number one.
Tsitsipas, who had crashed three times at the semi-final stage at Melbourne Park, will take on favourite Novak Djokovic or Tommy Paul for the title.

Winning his first Grand Slam crown on Sunday would see Tsitsipas take the number one spot from Spain's Carlos Alcaraz, who is absent from the tournament due to injury.

"I'd like that number," Tsitsipas said. "These are the moments that I have been working hard for, to be able to play in finals like this, but finals that have a bigger meaning than just the final. So it's a cornerstone final.

"I'm fighting for the number one spot. It's a childhood dream to be capturing the number one spot one day, I'm close."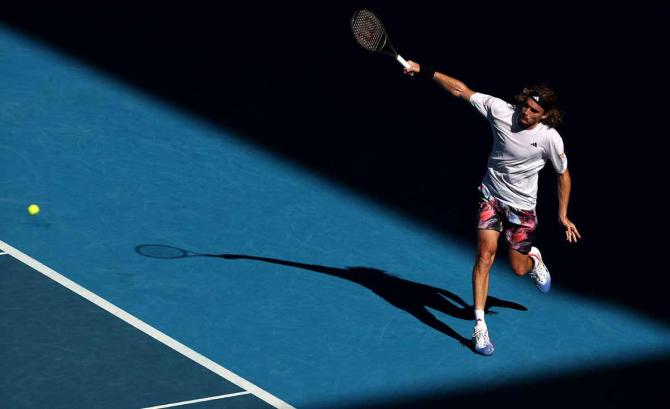 Playing in glorious sunshine on Rod Laver Arena, the 2021 French Open runner-up forced an error on the Khachanov forehand to grab an early break only to immediately surrender his serve.

The pair traded breaks again in a see-sawing opening set but Tsitsipas came alive in the tiebreak and went ahead in the match before getting his nose in front in the second set when his opponent's level dropped.
Despite being rattled by three foot faults and two time violations on serve, Tsitsipas looked more comfortable after wining the second set.

The 24-year-old broke Khachanov for a 2-1 lead in the third but the Russian showed great courage to fight back and draw level at 5-5 before it went to a tiebreak.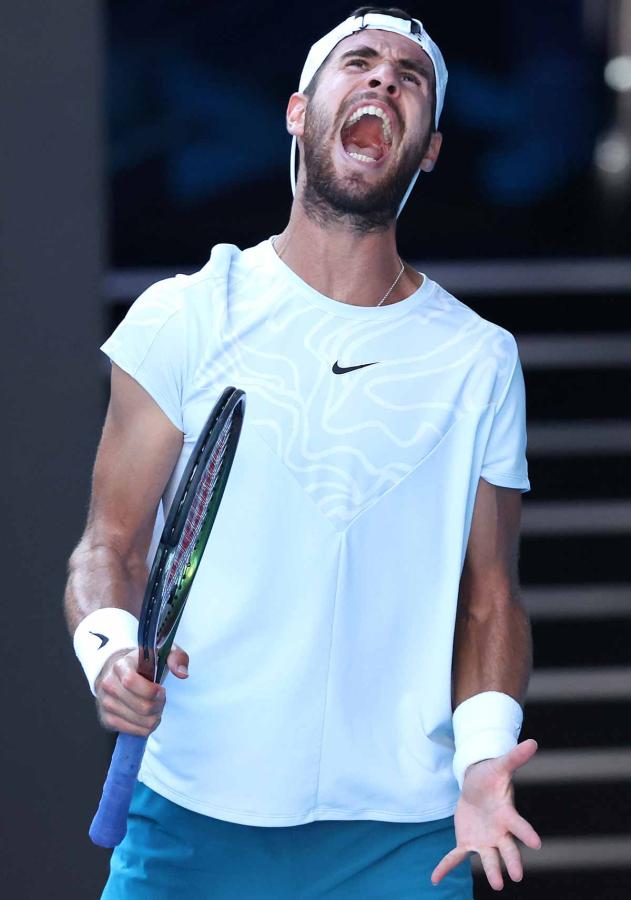 Tsitsipas hit two superb inside-out forehands to draw roars from his many supporters in the crowd, but squandered two match points and allowed Khachanov to take the set.

Tsitsipas regrouped in the fourth set to go 3-0 up and went on to close out the match in style and claim a place in his second Grand Slam final.

"I've been wanting for many years now to put Greek tennis on the map, and me and Maria (Sakkari) have done an incredible job," Tsitsipas said.

"I know it probably doesn't mean as much for Australians because they've been always producing players and they've always had their fair share of top players but coming from a small country like Greece I'm so grateful I get some more like this."