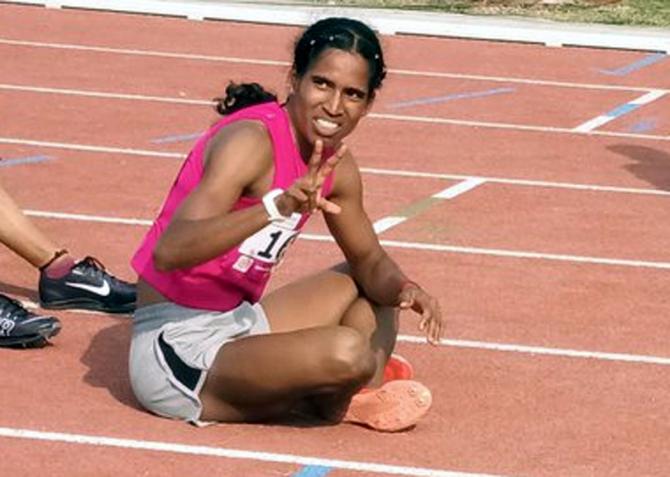 India's Vithya Ramraj had a memorable outing at the Asian Games on Monday as the young sprinter equalled the legendary P T Usha's national record in the women's 400m hurdles.

Ramraj topped the heat with a personal best effort of 55.42s to top her heat and directly qualify for the final.
But what made it extra special for Ramraj was equalling Usha's national record, set way back in the 1984 Los Angeles Olympic Games.

Tejaswin Shankar produced a season best effort in shot put to be placed fifth in the overall standings with two events left in the men's decathlon.
The 24-year-old, who had won a bronze at the Commonwealth Games in high jump last year, came up with an effort of 13.39m in shot put to be at the fifth place.

He also produced a personal best effort of 11.12m to register a fourth place finish in the 100m race, while topping the standings in long jump with an effort of 7.37m.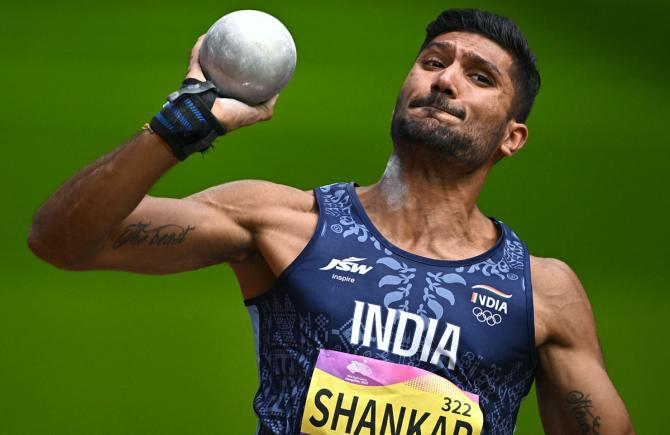 Tejaswin now has 2428 points in the overall standings. He amassed 903 points from long jump, 834 from 100m race and 691 in shot put.

He will participate in high jump and 400 race events later in the day.

However, Ravi Sinchal Kaveram Theetharamada, however, missed out after finishing fifth in her heat with an effort of 58.62s.

In men's 400m hurdles, Santhosh Kumar Tamilarasan and Yashas Palaksha qualified for the final after finishing in second position with a timing of 49.28s and 49.61s in their respective heats.

Sandesh Jesse and Sarvesh Anil Kushare produced identical scores of 2.10m to qualify for men's high jump final after finishing at the ninth place in the list of 12 best performers.

Sandesh and Sarvesh finished at sixth and fourth in group A and group B qualifiers respectively.

In men's 800m heat, Mohammed Afsal Pulikkalakath finished at the top of his heat with a timing of 1:46:79s, while Krishnan Kumar was second in his heat with a timing of 1:49:45s. Both qualified for the finals.