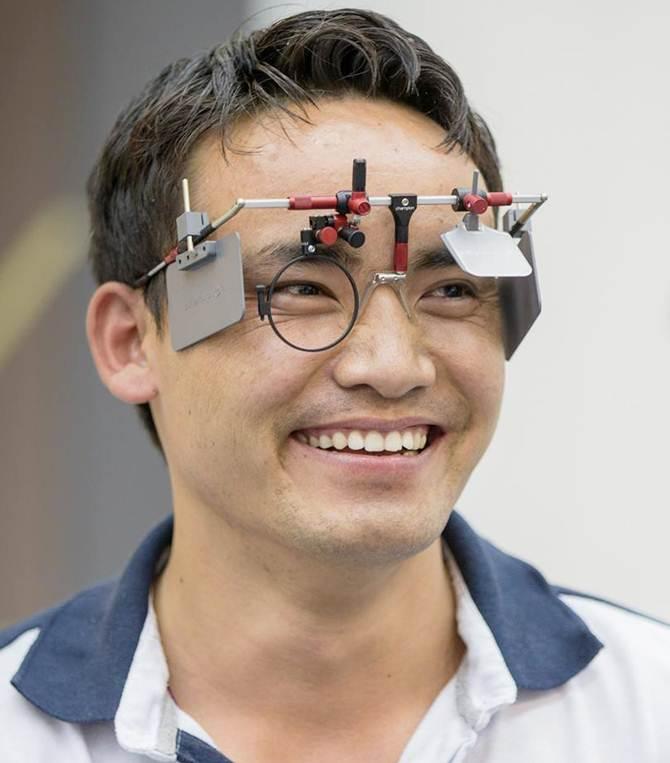 India's new shooting sensation Jitu rai. Photograph: Facebook
A day after clinching the 50m pistol gold in the ongoing Asian Games, Jitu Rai said he has not spoken to his mother for the last one month since he took part in the Shooting World Championship in Granada, Spain, where he picked up a silver.
Complete coverage: 2014 Asian Games
- Asian Games: Indian men shoot bronze in 10m air pistol
- Asian Games: Gold for shooter Jitu Rai in 50m Pistol
- India at Asian Games: Jitu strikes gold, Shweta bags bronze on Day 1
"I have not spoken to my mother since last one month ever since I went for the world championship. She doesn't yet know I have won a gold. I will get in touch with her now. She is in Itari (Nepal)," said the army shooter who is the new star of the Indian shooting fraternity.
'I was mentally tired today'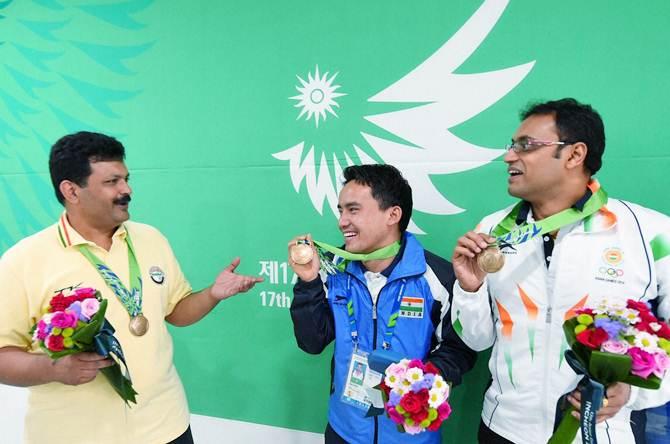 From left, Indian 10m air pistol shooting team Jitu Rai, Samaresh Jung and Prakash Papanna pose with their bronze medals. Photograph: PTI
The pistol shooter of Nepal-origin rued that he was mentally tired after winning the 50m gold on Saturday and could not get time to prepare for Sunday's event because of the cramped schedule.
"I was mentally tired. I did not get time for preparations for today's event," he said after playing a major part in India clinching the team bronze on Sunday in the men's 10m air pistol event in which he had finished fifth.
'Thrilled to win the gold'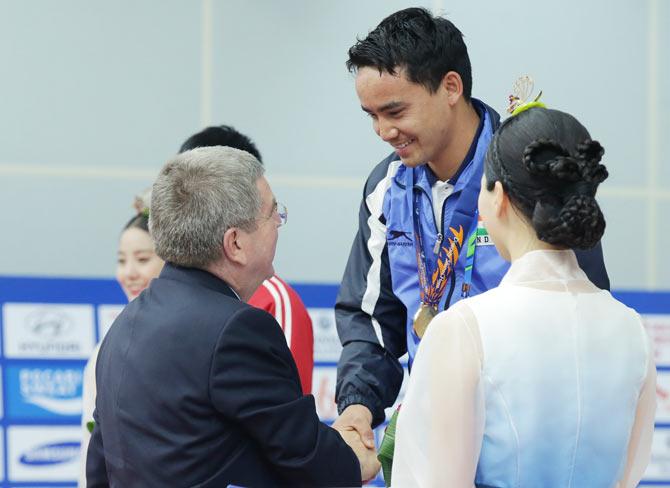 IOC President Thomas Bach presents Rai Jitu of India with his gold medal in the 50m Pistol Men's event at Ongnyeon International Shooting Range during the 2014 Asian Games in Incheon, South Korea, on Saturday. Photograph: Chung Sung-Jun/Getty Images
Asked how he felt after grabbing India's first gold of the Games and the first in pistol shooting since Jaspal Rana's feat in the 25m centre fire pistol in the Hiroshima Asian Games of 1994, Rai said, "I was thrilled to win the gold."
It is his seventh medal in major international meets this year, which also include the CWG gold in Glasgow and silver in the world championships, Rai said, "It has been a good season, but I want to go ahead. The Olympics are there (in 2016 in Rio) for which I have got a quota place (in 50m)."
He said although it's the 50m in which he has been more successful of late, he wanted to concentrate on 10m air pistol also.
"I will concentrate on both events," he said.