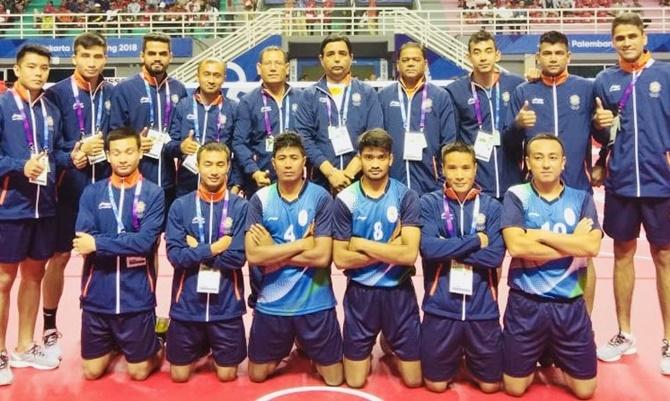 India, on Tuesday, clinched a maiden Asian Games medal in Sepak takraw despite its men's regu team losing to defending champion Thailand in Pelambang.
The Indian men's regu team lost to Thailand 0-2 but picked up a bronze as both the losing semifinalists are also awarded a medal. India had defeated Iran 21-16, 19-21, 21- 17 in the first match to make a winning start to their campaign.
India, however, lost to Indonesia 0-3 in the second Preliminary Group B match of the day but still advanced to the last-four stage and be guaranteed of at least a bronze.
Deepika qualifies 17th in individual recurve, women team 7th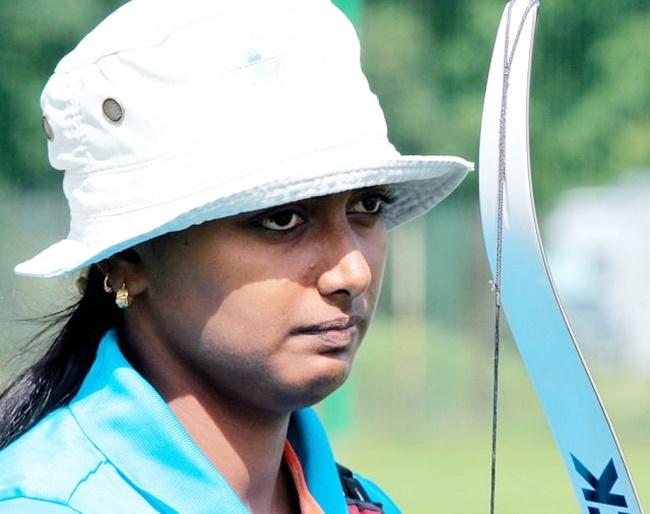 A horrible shot in the 10th set pushed Indian archer Deepika Kumari to the 17th position in the individual recurve ranking, while the women's team qualified seventh at the Asian Games, in Jakarta, on Tuesday.
Deepika, former world number one, had a fruitful first half and at one stage she was going strong at number eight but the disastrous last shot in the 10th set denied her a top-10 finish.
Deepika scored just 19 points in the 10th set. She was consistently scoring between 28s and 30s before that.
With 22 Ten's and 10X's scores, Deepika finished the 72-arrow competition with 649 points.
Other Indians in fray, Promila Daimary was 21st with 642 points while left-handed Ankita Bhakat qualified 36th with 617 points.
Laxmirani Majhi, the fourth Indian in the mix, was placed 44th from among 66 archers, who qualified.
"I could have been in top-10. It is important to get good rank because that helps you avoid match with tough archers. But I can't think of that shot now. It was not that I lost focus. It was just a loose shot. It happens," Deepika said after the ranking round.
"Now I have to focus on the next one. 'Jo gaya, so gaya' (whatever has happened is past now). I can't bring that arrow back," she said.
Deepika, who overcame a bout of viral fever before reaching Jakarta, said the biggest positive from today's round was that the team has got a hang of the conditions.
"Whatever the conditions, I am trying to score anything between 28-30 in each set because the competition is very tough now. It is difficult to be consistent but I try push myself."
Korea dominated the field with four of their archers figuring in the top-five. Chaeyoung Kang topped the list with 681 points and was followed by compatriot Eunngyeong Lee (680) and Hyejin Chang (677).
India's national recurve coach Sawaiyan Manjhi said Deepika was fit and there was no health concerns.
"She was hitting 30s in the beginning, so it means she has recovered from fever. Deepika was going strong but you may have noticed that wind was causing problem to all the archers towards the end," Majhi, who is the lone recurve coach with the team, said.
Talking about the rankings, Manjhi said, "It's (seventh) not a great rank but our team is strong and I am hopeful of a strong performance."
"We always tell archers, live in the present. That's important."
With an aggregate total of 1908 of best three individual archers, India's team ranking was seventh with 1908 points.
Formidable Korea, expectedly, topped with 2038 points, followed by Chinese Taipei (2010) and China (1960).
India will play Mongolia in the round of 16 and are likely to face Chinese Taipei in the quarterfinals.
India has not won a medal in the last three editions of the Asian Games.
In the recurve event, the men's team won bronze medals at Doha (2006) and Gunagzhou (2010) while the women's team had won its first ever medal, a bronze, at Gungzhou.
In compound events, Abhishek Verma had won a silver in men's competition while Trisha Deb had won a bronze among women.
The men's team emerged champion ahead of South Korea in Incheon (2014). The women compound team had also won won a bronze.
Indian women's handball team suffers fourth loss on trot
The Indian women's handball team suffered its fourth successive defeat to end its Asian Games campaign at the bottom of the group.
India lost 19-49 against North Korea in their final Group A match to bow out of the competition without locking any points.
The Indian team trailed 10-23 in the first session and the gap widened in the second period as North Korea secured 26 points as against 9 for India.
For India, Maninder Kaur, Sushma and Rimpi scored four points each while Nidhi Sharma got three.
For North Korea, Choe Pong Im scored 11 points while Kim Chol Sun had 10 in her name.
In the earlier three group matches, India had lost 19-36 to Kazakhstan, 18-45 to South Korea and 21-36 to China.
Indian women suffer second defeat in volleyball, lose to Vietnam
The Indian women's volleyball team slumped to its second consecutive defeat at the Asian Games, losing 0-3 to Vietnam in a Pool B preliminary match.
The Indians gave a good fight to their opponents in the first two sets before losing the encounter 18-25 22-25 13-25 that lasted an over and six minutes.
India had earlier lost by the same 0-3 margin against Korea in their opening fixture on August 19.
The Indians are lying at the bottom of six-team Pool B and will next play Kazakhstan on Thursday.
The two defeats have made life difficult for the Indian women and they would look to return to winning ways for harbouring hopes of progressing to the knockout stages of the competition.