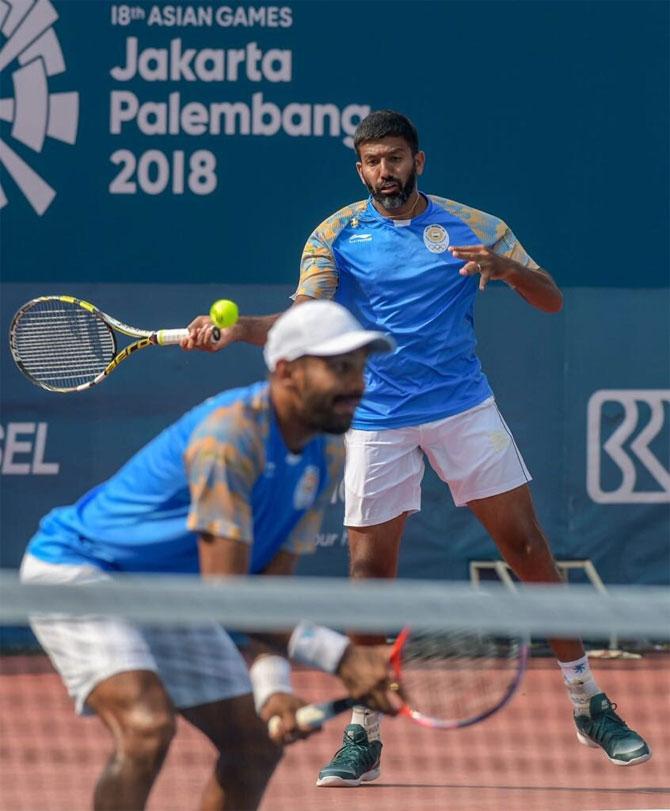 Handed pocket-less playing shorts by the official apparel sponsors, the Indian men's tennis team turned up for its Asian Games matches on Thursday in kits provided by personal sponsors, whose logos were concealed by tapes.
After the Indian Olympic Association (IOA) pointed out to the tennis players that they were not supposed to wear shorts of brands other than Li Ning, the players turned up in taped clothing hiding their sponsor's logo on Thursday.
Men's doubles top seeds Rohan Bopanna and Divij Sharan played their semi-final in taped shorts on Thursday.
Unlike other sports, tennis players cannot play with pocket-less shorts as they have to keep spare balls in them.
"It is not at all the fault of the tennis players. They have been wearing the official kit even in training. But since there are no pockets in shorts, they have no option but to wear what they have. There is no time to fix this with the competition about to end in two days time," said a source in the IOA.
The matter at best can be described as an oversight on the part of the kit supplier. Since Li Ning is the official sponsor of the Indian contingent, the IOA could have spotted this oversight before delivering the kits to the tennis contingent.