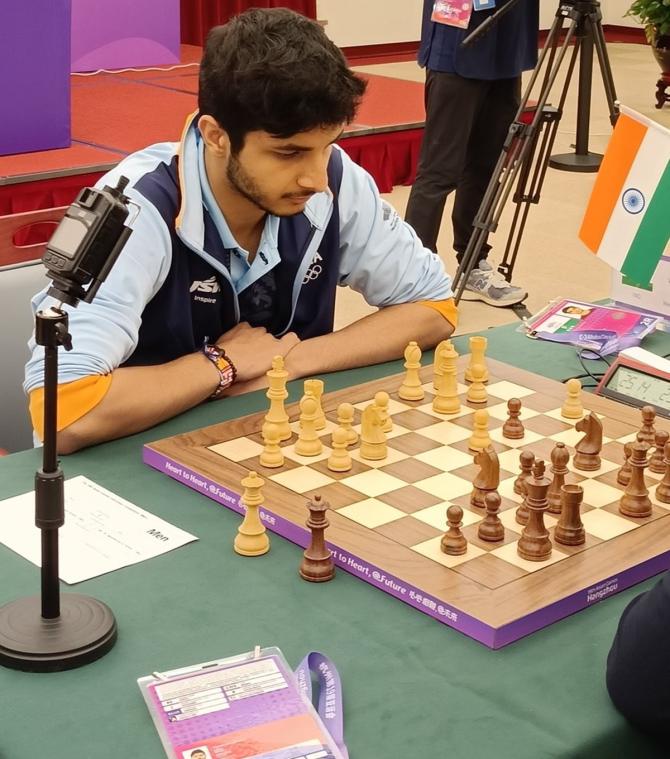 A defeat in the final round cost Vidit Gujrathi a medal as Indian chess players failed to finish on the podium in the individual events of the Asian Games in Hangzhou on Wednesday.
Grandmasters Gujrathi (5.5 points) and Arjun Erigaisi (5.5) finished fifth and sixth respectively while former bronze medallist D Harika (6 points) took fourth place and 2006 champion Koneru Humpy ended seventh.
With 5.5 points after 8 rounds, the 28-year old Gujrathi went down to Uzbekistan GM Javokhir Sindarov, ending his medal hopes.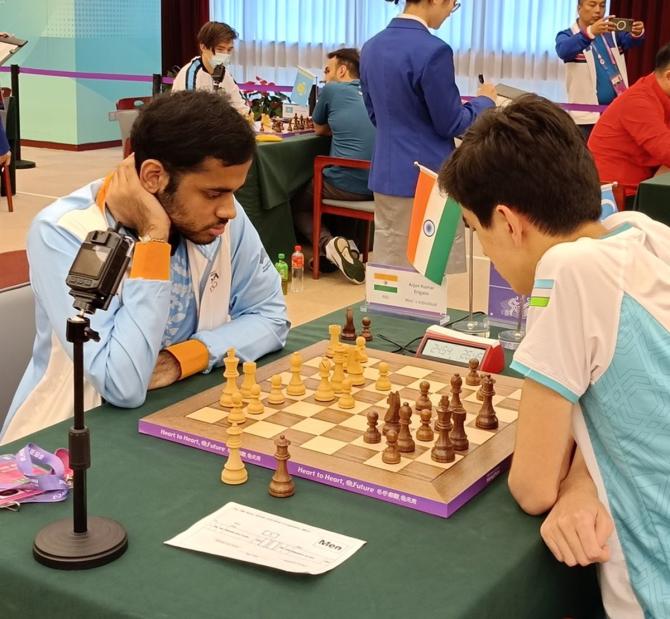 The 20-year old Erigiasi, who was inconsistent like his compatriot, finished with a win over Bangaldesh's Enamul Hossain to end with 5.5 points.
After a patchy middle phase, Gujrathi came into his own and beat Iran's Parham Maghsoudloo in the fifth round and shocked Uzbekistan's former world Rapid champion Nodirbek Abdusattorov in the sixth but could not ensure a strong finish.
In the women's event, Harika and Humpy came up against each other in round eight, a game which ended in a stalemate.
In the final round, Harika stunned the ultimate winner Jiner Zhu (China) but it was not enough to secure her a medal.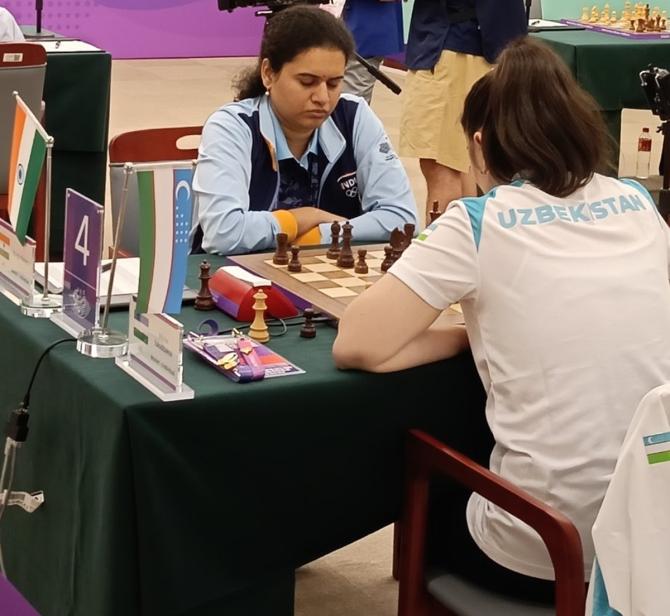 Humpy could only manage a draw against Bibissara Assaubayeva (Kazakhstan) in her ninth round game.
Humpy and Harika started with wins in the first two rounds before they lost their way with below par showing in rounds three and four.
China's Wei Yi (7.5 points) claimed the men's gold followed by Abdusattorov (7 points) and Sindarov (6.5 points).
In the women's event, Jiner Zhu (7 points) took the top prize followed by Uzbekistan's Umida Omonova (6.5 points) and Hou Yifan (6.5 points).