In an embarrassment to India, the country has been warned of heavy penalty by the Olympic Council of Asia if it withdraws from sending teams in a few disciplines in the upcoming Asian Games, a development which led to the IOA slamming some government officials for "ruining sport".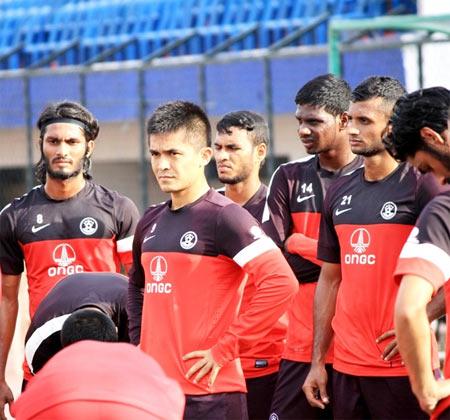 The Indian Olympic Association received an e-mail from the OCA on August 29, which warned IOA of a penalty if it withdraws from some sporting disciplines, including football and table tennis, for the September 19-October 4 Asian Games in Incheon, South Korea.
"We have received news that the Sports Authority of India may be forcing the India NOC to withdraw from Football, Basketball, Handball, Table Tennis, and Sepak takraw in the 17th Asian Games," the letter from the OCA said.
"The team draw has already been completed. As per the constitution, if the IOA withdraws now, a penalty will definitely be levied and the whole draw will need to be redone," OCA Director of International and NOC Relations Vinod Kumar Tiwari wrote in a mail, sent to top IOA officials.
Calling the development as an embarrassment to the country, IOA Secretary General Rajeev Mehta said that a few officials in the Sports Ministry and Sports Authority of India were ruining sport in the country.
"I don't blame the whole sports ministry and I don't blame the sports minister. Two-three officials in the ministry and the SAI are ruining Indian sport by trying to interfere in the working of IOA and national federations," Mehta told PTI.
"The ministry and the SAI have formulated criteria for sending teams and athletes to the Asian Games. That was a case of interfering in the work of selection committee of NSFs and the IOA. Moreover, there were reports that the ministry would not allow NSFs to send teams at their own cost if they want to.
"This is a case of interference and violation of autonomy of the NSFs and the IOA under the Olympic Charter. The IOA has just come out of a 14-month suspension and they (government officials) should know that India can again be in trouble if there was interference from the government," he added.
Image: India captain Sunil Chhetri, second left, with teammates
Photograph: AIFF Media