Real Madrid goalkeeper Iker Casillas has revealed that Chelsea defender Ashley Cole is certain for a 30 million pound move to join the Spanish giants.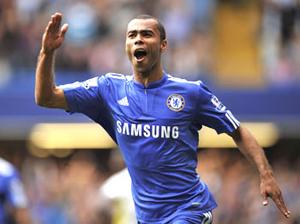 "From what I am hearing the signs look good. I have only briefly spoken to people at the club, but I am confident that he can be a Real Madrid player next year," The Sun quoted Casillas, as saying.
"I think it will be the right move for him both professionally and personally," he added.
Cole has become a figure of hate in England following his split with wife Cheryl, and being exposed sending a message to pals saying he hated England and its people.
Casillas further said that the 29-year-old would be looking forward to a clean break from England.
"It will be his last big contract and who better to sign for than his old coach Mourinho at Real. He will know better than anybody this club will be successful under Jose," Casillas said.
"Jose has proved he buys players and makes them the very best in the world in their position. With Ashley he doesn't need to do that because he's already the best left-back in the world. Jose knows all about him and it comes as no surprise to me he is very much on Madrid's radar," he added.