The Sports Ministry confirmed on Thursday that it will stick to the original list of winners for the Khel Ratna and Arjuna awards, thereby dashing discus thrower Krishna Poonia's hopes of being conferred the country's highest sporting honour.
The ministry also confirmed that in a rare move, the date of the national sports awards function has been postponed, from August 29 to August 31, due to Sports Minister Jitendra Singh's non-availability on the earlier date.
Normally, August 29, which is the legendary Dhyan Chand's birthday, is celebrated as 'National Sports Day' and all the government sports awards are presented then.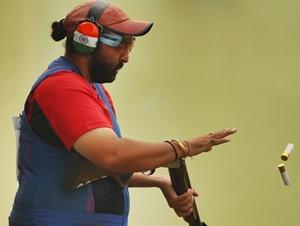 "The file has been cleared by Mr Jitendra Singh and there has been no addition to the original list of awardees for both Khel Ratna and Arjuna award. We have stuck to the recommendations made by the committee," Sports Secretary P K Deb confirmed.
"The award function, which was earlier to be held on August 29 has been shifted to August 31," Deb added.
Deb said the reason for the delay in announcing the list of awardees was because the minister was looking into the grievances of Poonia and London Paralympics silver medallist H N Girisha after their names were left out from the list of recommendations made by the selection panel.
"We were looking into all the complains and the grievances of some athletes and that was the reason why we delayed the announcement of the awards," he said.
After the chorus for considering Poonia's name for the Khel Ratna grew, Jitendra held a number of meetings with his secretary to arrive at a final decision, even as the ministry continued to indicate that there would be no change in either the name recommended for the Khel Ratna award or the initial 15 names of sportspersons nominated for the Arjuna awards.
The awardees' list:
Rajiv Gandhi Khel Ratna: Ronjan Sodhi
Arjuna: Chekrovolu Swuro (Archery), Ranjith Maheshwari (Athletics), P V Sindhu (Badminton), Kavita Chahal (Boxing), Rupesh Shah (Billiards & Snooker), Virat Kohli (Cricket), Abhijeet Gupta (Chess), Gagan Jeet Bhullar (Golf), Saba Anjum (Hockey), Rajkumari Rathore (Shooting), Joshna Chinnappa (Squash), Mouma Das (Table Tennis), Neha Rathi (Wrestling), Dharmender Dalal (Wrestling), Amit Kumar Saroha (Para Athletics).
Dronacharya: Poornima Mahato (Archery), Mahavir Singh (Boxing), Narinder Singh Saini (Hockey), K P Thomas (Athletics), Raj Singh (Wrestling).
Dhyan Chand: Mary D'souza Sequeira (Athletics), Syed Ali (Hockey), Anil Mann (Wrestling), Girraj Singh (Para Sports).
Rashtriya Khel Protsahan Puruskar: Community Sports Identification and Nurturing of Budding Young Talent (Dr U K Mishra, Founder and President, National Sports Academy, Allahabad), Financial Support for Sports Excellence (Services Sports Control Board), Establishment and Management of Sports Academies of Excellence (Pullela Gopichand Academy of Badminton, Hyderabad), Employment of Sportspersons and sports welfare measures (Petroleum Sports Promotion Board).
Image: Ronjan Sodhi
Photograph: Getty Images