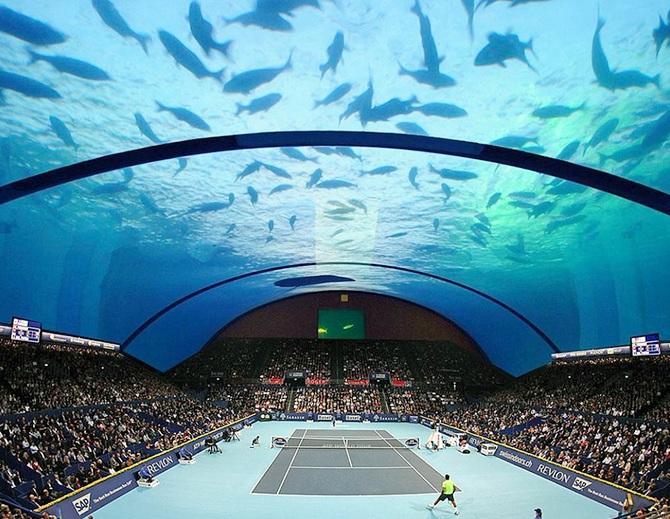 A Polish architect has plans for an underwater tennis court. Here is a concept image. Photograph: Courtesy: 8+8 Concept Studio
Dubai, which boasts of the world's highest tennis court, may also become home to the first underwater tennis centre where spectators can watch games from below or above the sea life through a massive glass dome.
Krzysztof Kotala, a Polish architect who owns a studio in Warsaw, is currently seeking investment from local players to make the ambitious project a reality.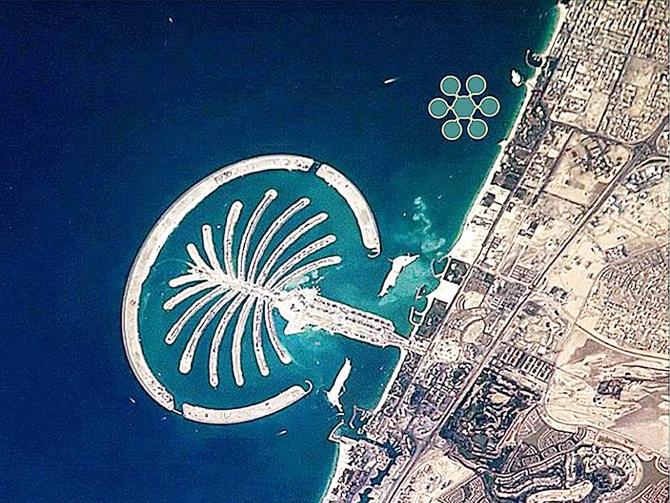 Interestingly, the proposed location for the project (arguably one of the world's lowest tennis courts) is just next door to the highest tennis court atop the Burj al Arab skyscraper in Dubai.
"There is not an investor but I would like to get interest (from them) as I think it is a good idea," Kotala, 30, was quoted as saying by a local magazine.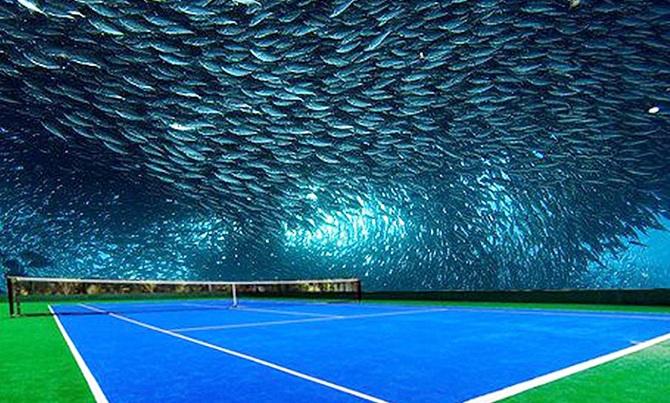 When asked why he chose Dubai for his project, Kotala said the Gulf city had a rich tradition of tennis.
"This will be something original. This should be somewhere where there is the tradition of tennis. Dubai is perfect for this idea," he said.
The initial designs of the project have been completed, but there is a need to find the potential investors to launch the proposal, he added.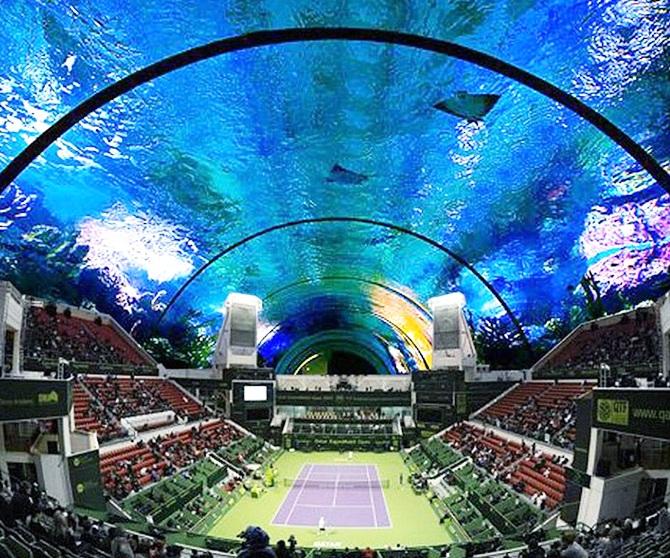 Referring to the Dubai Duty Free Tennis Championships staged here since 1993, Kotala said the idea had strong commercial potential and would combine the best of "technology, ecology and sport."
The project is facing challenges in the form of massive engineering and astronomical costs needed for its fulfilment.