The Program documents the dark side of professional cycling, which still struggles to shake off suspicions of cheating amid a culture of loyalty to a team's star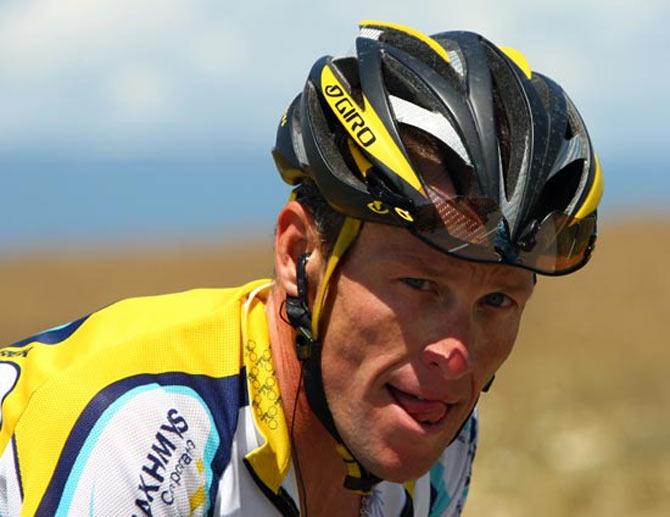 IMAGE: Lance Armstrong. Photograph: Bryn Lennon/Getty Images
The rise and fall of Lance Armstrong, from cancer-beating Tour de France champion to admitted drug cheat, made for an epic heist flick, said the director of The Program, which had its world premiere at the Toronto International Film Festival on the weekend.
"I think it is a crime story, I think it's a heist movie," British director Stephen Frears said.
"He pulled it off and then he threw it all away."
Texas-born Armstrong raised hundreds of millions of dollars as the public face of a cancer charity while winning seven Tour de France races between 1999 and 2005, victories he was stripped of in 2012 after being condemned as a doping mastermind.
After years of denials, Armstrong in 2013 admitted to doping. He is still fighting a lifetime ban and a $100 million lawsuit.
"He's America's Jesus Christ on a bicycle. He comes back from the dead, he heals the sick, and then we found out that our Son of God is a doping liar. And now we've banished him," said Ben Foster, who plays Armstrong.
Foster said he took performance-enhancing drugs while filming to get a better feel for his character.
"I wanted to understand the culture on a cellular level," he said of the method-acting technique.
"I believe Lance saw the world differently after he survived cancer. After that he came to the conclusion winning is life, and losing is death."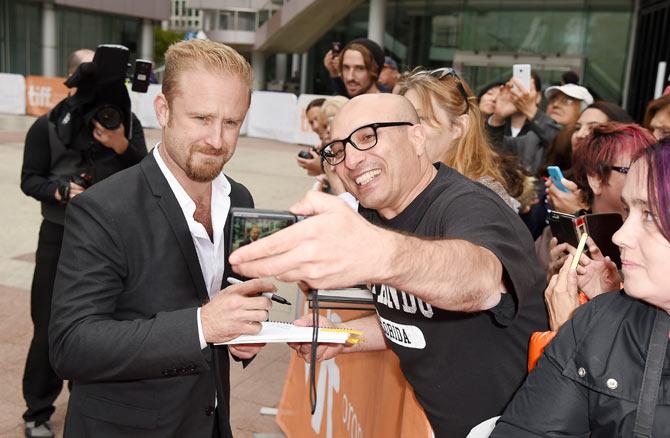 IMAGE: Actor Ben Foster takes a selfie with fans at 'The Program' premiere during the 2015 Toronto International Film Festival at Roy Thomson Hall in Toronto on Sunday. Photograph: Kevin Winter/Getty Images
The Program documents the dark side of professional cycling, which still struggles to shake off suspicions of cheating amid a culture of loyalty to a team's star.
"It's a profession in which people other than Lance Armstrong are called domestiques," Frears said, referring to the French word for servant.
"The hierarchy is quite powerful."
It was Armstrong's decision to return from retirement in 2009 that ultimately proved his downfall, turning fellow riders like Floyd Landis against him.
Chris O'Dowd plays Sunday Times journalist David Walsh, who was suspicious of Armstrong from early in his inspirational journey from hospital bed and wheelchair to Tour de France podium.
Walsh's book, Seven Deadly Sins: My Pursuit of Lance Armstrong, forms the narrative backbone for the film, with help from the 2012 report of the United States Anti-Doping Agency that said Armstrong's career was "fuelled from start to finish by doping."
"It's such an incredible story, that this man defeats cancer and wins the Tour de France; you wouldn't believe it if it was fiction," O'Dowd said.