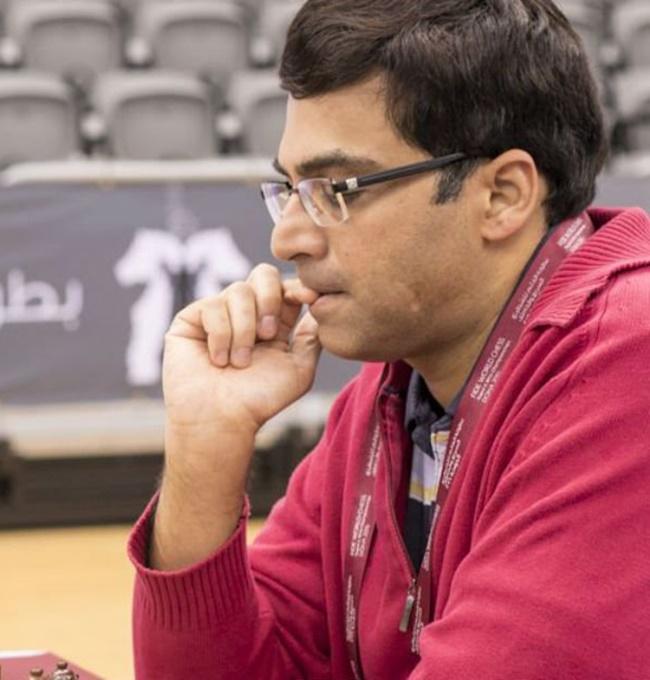 Former world champion Viswanathan Anand's hunt for an elusive victory continued as he played out a draw with American Wesley So in the fifth round of the Altibox Norway chess tournament, in Stavanger on Sunday.
Anand took his tally to 1.5 points out of a possible five and remained on the last spot in the 10-player tournament being played under round-robin basis.
The Indian ace will have to pull his socks if he has to make an impact in the remaining four rounds of this strongest tournament of the year.
After a nerve-wrecking fourth round, life was back to normalcy in Norway as all the five games ended in draws leaving no changes in the overnight standings.
Having lost to Levon Aronian of Armenia, Magnus Carlsen was visibly upset as he had to fight a slightly worse position before drawing with Anish Giri of Holland.
Vladimir Kramnik of Russia had some advantage against Hikaru Nakamura of United States while Maxime Vachier-Lagrave of France signed peace with Aronian. In the other game of the day, Fabiano Caruana of United States shared the point with Sergey Karjakin of Russia.
With just four rounds remaining, Nakamura stays in front with 3.5 points in all and he is followed by Aronian and Kramnik who both have three points. Giri, Vachier, Caruana and Wesley are on 2.5 points, a half point ahead of Vachier and Karjakin.
Anand employed the Italian opening as white but found Wesley adequately prepared. After an initial skirmish, the American equalised easily and gave no chances.
With three draws and two losses thus far, the onus is on Anand to claw back in the event. The Indian ace will certainly try to make some amends in the next round when he plays with Fabiano Caruana.
Results round 5: Magnus Carlsen (Nor, 2) drew with Anish Giri (Ned, 2.5); V Anand (Ind, 1.5) drew with Weslet So (USA, 2.5); Maxime Vachier-Lagrave (Fra, 2) drew with Levon Aronian (Arm, 3); Vladimir Kramnik (Rus, 3) drew with Hikaru Nakamura (USA, 3.5); Sergey Karjakin (Rus, 2) drew with Fabiano Caruana (USA, 2.5).