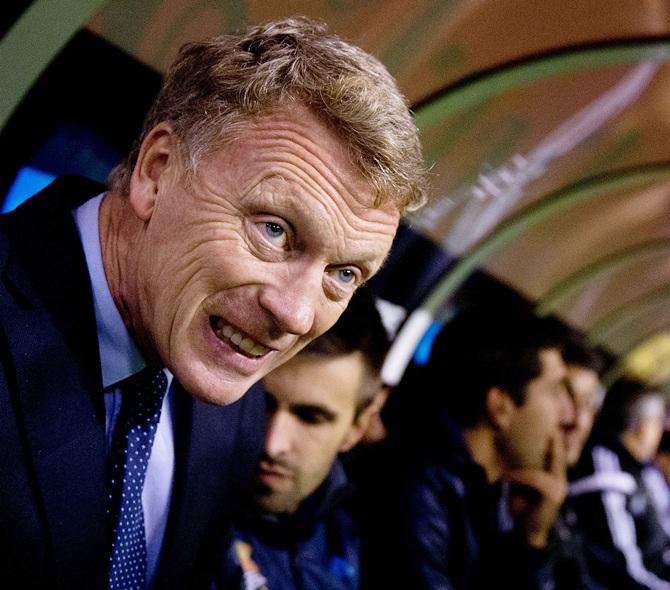 Head coach David Moyes Real Sociedad de Futbol gestures as he sits on the stands. Photograph: Gonzalo Arroyo Moreno/Getty Images
How football managers react when they are sent off… David Moyes of Real Sociedad plays it cool while the hot-headed Jose Mourinho leaves the field seething with anger.
David Moyes made light of his first dismissal since taking over as Real Sociedad manager when he leapt over a fence into the stands to watch the rest of the match and accepted crisps from a girl sitting behind him on Wednesday.
Moyes had already been cautioned for protesting a decision and was booked a second time and sent off for complaining about an offside with around 10 minutes remaining of Sociedad's King's Cup last 16, second leg at home to Villarreal.
The former Manchester United and Everton manager prompted smiles among home fans and a wave of Twitter comments when he showed impressive agility to scale the fence and find a vacant seat.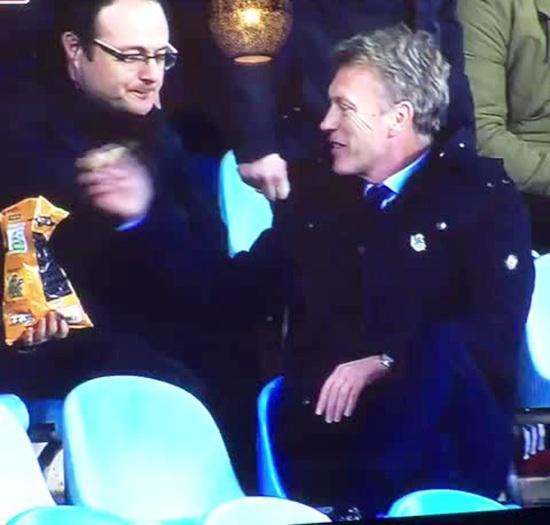 Head coach David Moyes Real Sociedad accepts chips. Photograph: Twitter
After accepting the crisps, the Scot, who is learning Spanish, turned down the offer of what looked like peanuts from another supporter.
Sociedad drew the match at their Anoeta stadium in San Sebastian 2-2 and were eliminated 3-2 on aggregate, their latest reverse to Villarreal, who thrashed the Basque club 4-0 in La Liga last month.
Moyes said the referee had been wrong on both occasions and criticised Spanish officials for showing too many yellow cards.
"This is a Cup tie, it's a big game, but I think the referee just took the speed from the game," he told a news conference.
"I think people want to come to see action and the two decisions I was yellow-carded for were incorrect," added the 51-year-old.
Sociedad are 12th in La Liga with just under half the season played, but only three points above the relegation places, and Moyes has said that securing the club's top-flight status is his main priority.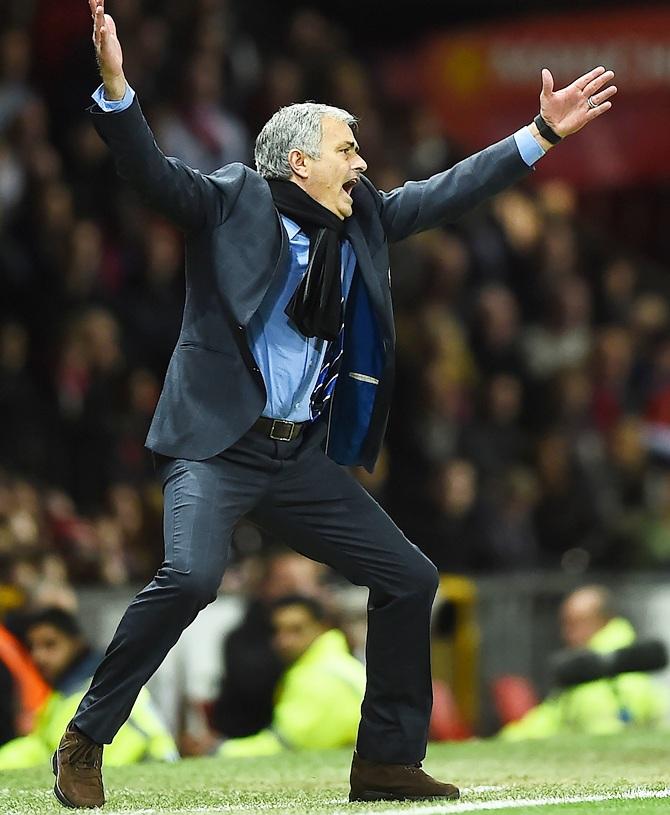 Chelsea Manager Jose Mourinho reacts. Photograph: Laurence Griffiths/Getty Images
Chelsea's manager Jose Mourinho is no stranger to disputes with referees. He is generally seen seething with anger. The Portuguese is majorly at the heart of the main controversy during their matches.
During his reign at Real Madrid, Mourinho was sent to the stands for his protests a number of times and the trend continued when he rejoined Chelsea.