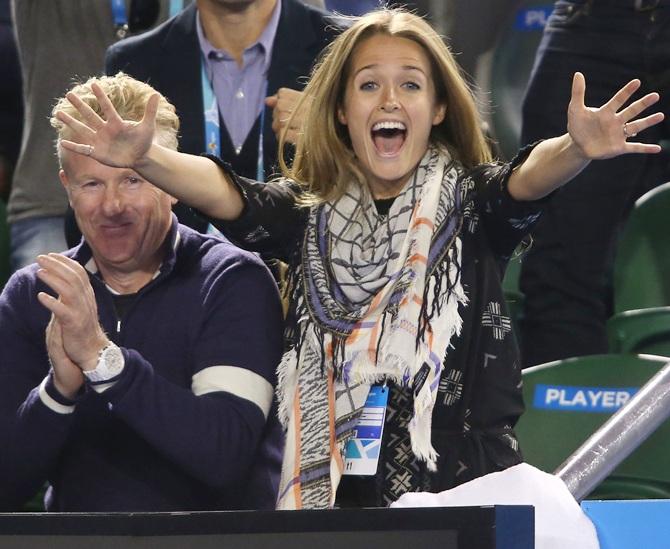 Kim Sears celebrates as Andy Murray of Great Britain wins his semifinal match against Tomas Berdych of the Czech Republic. Photograph: Patrick Scala/Getty Images
Two-time Grand Slam champion Andy Murray has defended his fiance Kim Sears after she was caught on camera apparently swearing during his semi-final over Czech opponent Tomas Berdych in Melbourne.
Murray beats Berdych to reach Australian Open final
Sears was filmed apparently aiming an outburst at the Czech's team when Murray broke back in a tense first set.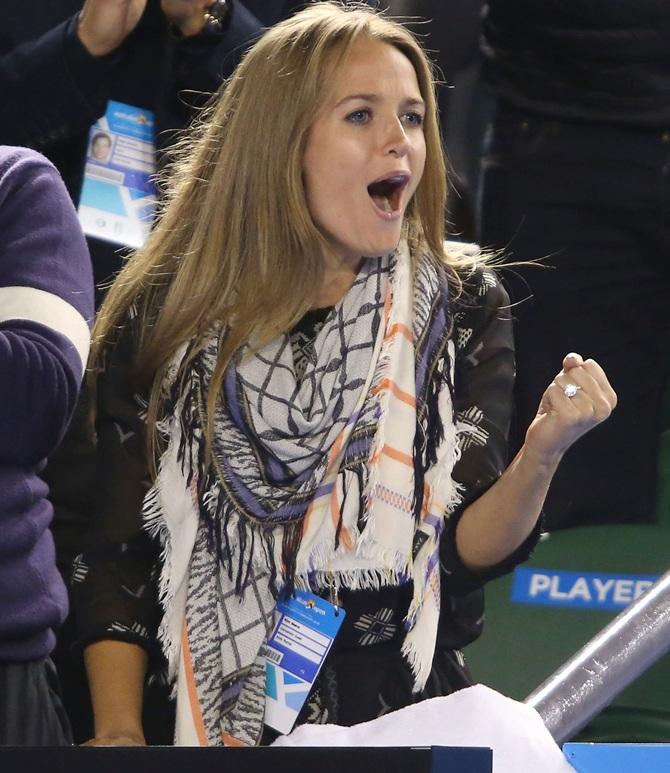 Kim Sears, fiance of Andy Murray celebrates. Photograph: Patrick Scala/Getty Images
Reflecting on the matter, Murray said that when there was a lot of tension surrounding something, it was completely normal that the whole first set everyone was tight, the BBC reported.
The former Wimbledon champion added that in the heat of the moment, one could say stuff that he/she regret.
Though Murray lost the fiercely contested first set by a whisker, he subsequently exhibited a resilient performance to claim a 6-7, 6-0, 6-3, 7-5 victory over Czech opponent Berdych in three hours and 26 minutes.