I am getting scared of people's expectations, says Swapna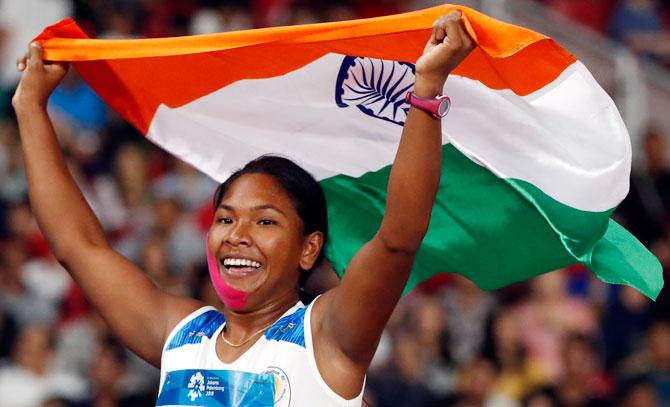 Winning the first ever Asian Games heptathlon gold medal changed her life as she became a star but Swapna Barman, on Friday, said she sometimes get nervous and scared of the people's high expectations.
An unknown face before the Asian Games, the Jalpaiguri heptathlete became a star overnight after she battled toothache and back pain to become the first Indian to win a heptathlon gold in Jakarta in August.
"Life has changed but I have not changed. People's approach has changed. I sometimes feel I am dreaming or sleeping," Swapna said at the India Today's East Conclave 2018, in New Delhi.
"I am scared now. Earlier my parents and coach wanted me to win, to do well. Now, all my countrymen want me to win an Olympic medal. That expectation makes me nervous ... thinking what if I can't deliver," she said.
Swapna achieved a career-best aggregate of 6026 points but for her to be on the Olympics podium she has to raise the bar to 6700-plus. That will certainly be a tough job. The qualifying mark for Rio 2016 was 6200 points.
Her coach Subhas Sarkar had pointed this out and said retaining her Asian Games gold medal in 2022 is a more realistic target than eyeing a podium finish in the 2020 Olympics.
"I do get motivated that everyone is watching but it also scares me if I will be able to do well or not but my sir is there with me, he will make me practice. I will practice even more for Olympics and if I have everyone's blessings, I will do well," Swapna said.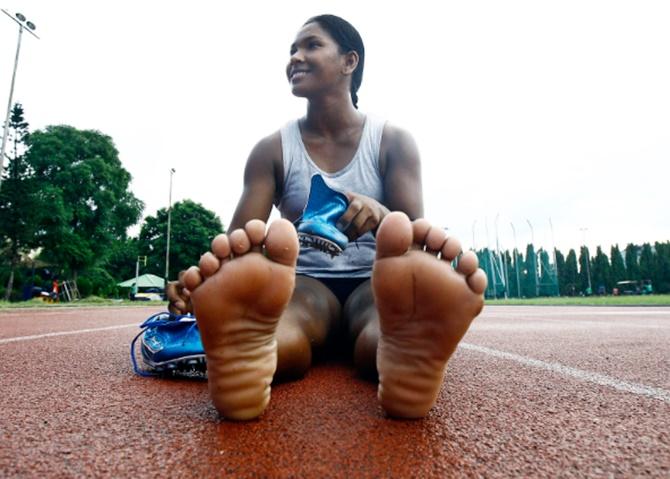 She returned home near Jalpaiguri after a gap of about one year and she said she was surprised to see so many people waiting for her to receive her.
"When I reached home, I did not expect so many people would come to meet me. I did not even think someone would cry for me. My mother cried a lot, I had not gone home for a year," she said.
The video of her mother Basana Devi crying profusely on seeing Swapna win the gold had gone viral and she said even Prime Minister Narendra Modi was talking about it.
"It went viral that even the Prime Minister mentioned it to me (at the felicitation ceremony)," she said.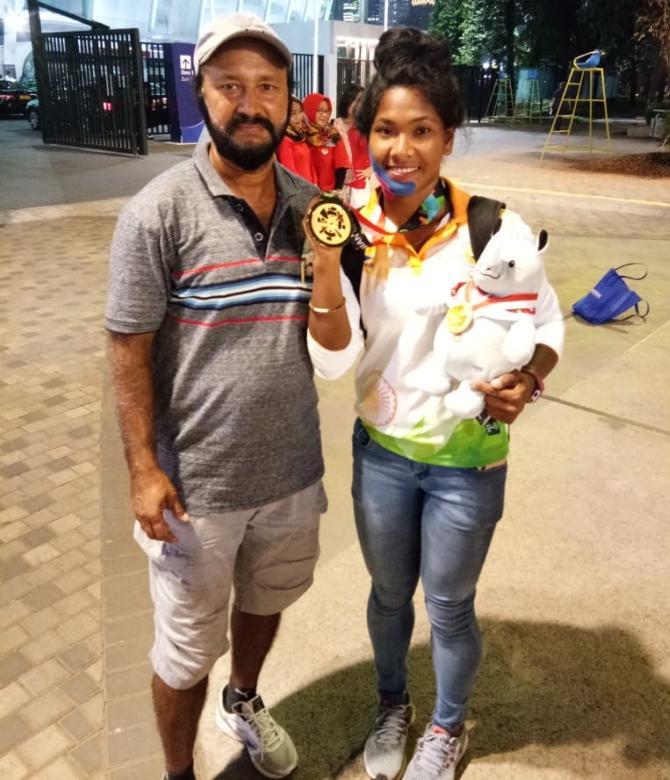 Swapna was talking at a session titled 'The Golden Stars - Fast, Fierce, Fantastic' with former India cricket captain Jhulan Goswami and Indian hockey captain Rani Rampal as they recalled their stories of endurance, perseverance and sheer hard work.
"15 years ago, girls were not even allowed to step out of their homes, forget about playing sports. When I told my parents I wanted to play hockey, they were shocked. They did not know anything about sports at all," Rani, who led the team to the Asian Games silver, said.
"They were under societal pressure. It was a big challenge for me that way. Besides, I belonged to a poor family. But my coach Sardar Baldev helped me in my career with shoes and hockey sticks."
Rani said she took up the sport to help her parents build a good house so that it does not flood with rain water anymore.
"My house would flood with rainwater and we used to pray for the rain to stop. All I wanted was to get my house made. Only after Olympics I could get the house made for my parents," she recalled.
Jhulan, the most successful ODI bowler in women's cricket, recalled how she got motivated watching India-Australia match in 1997.
"I thought I could represent India for one match, one over and get one wicket. I was chasing that dream and it was difficult to convince my family as they did not understand sports," Jhulan said.
"I cannot take this sport for granted. I have to do well every day otherwise many players are waiting to take my place in the side," she said.