What can Roger Federer not do?
He can play tennis to soothe one's senses, he can play tennis with a princess, he does daddy duties (remember how slipped in the bathroom and injured his knee while bathing his twin daughters!), he can act and model (phew)!
And now he can sing as well!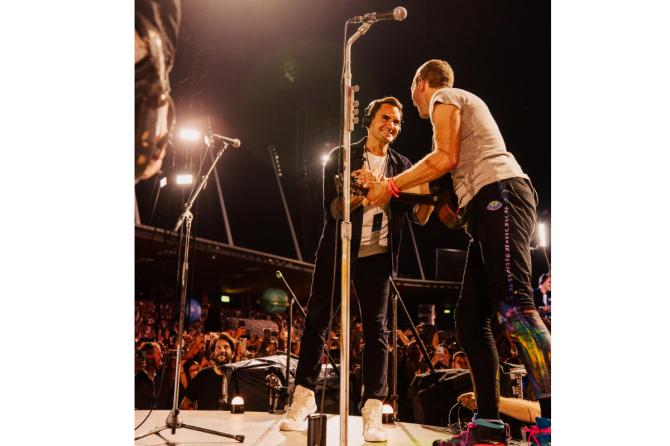 The tennis legend shared the stage with frontman Chris Martin during Coldplay's concert in Zurich on Sunday.
In a surprise for the crowds he joined the band in singing 'Don't Panic'.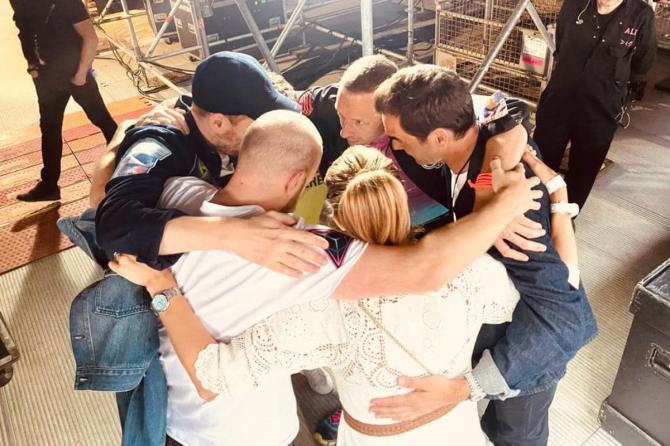 Federer posted pictures from the 'Adventure of a lifetime' on his social media handles.
He looked a ease sharing the stage with UK's top rock band!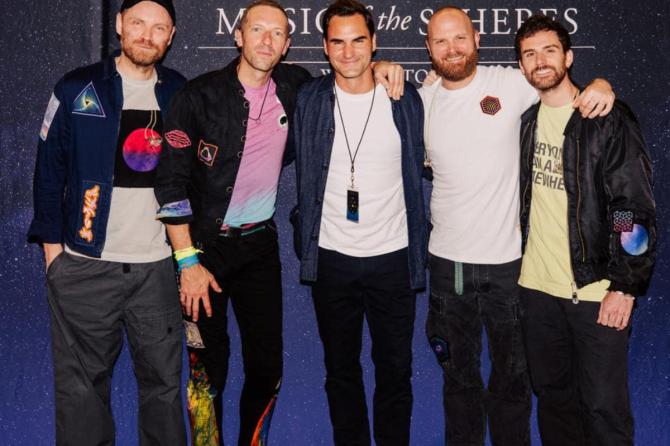 This tennis legend is definitely rocking the retired life.