Formula One has a reputation for being exclusive and inaccessible compared to series like the world endurance championship, where fans have much more access to the paddock and drivers during race weekends. But the sport is set for a revamp.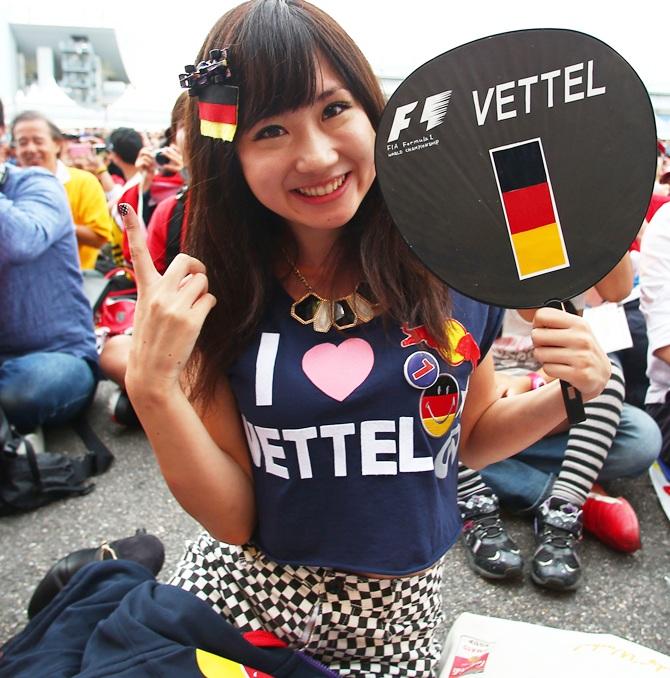 A fan of Sebastian Vettel of Germany and Ferrari attends Qualifying. Photograph: Mark Thompson/Getty Images
1. Formula One drivers are hoping to give more back to their fans, at a time when unfavourable comparisons are being made with other series, with a new initiative to be presented in Monaco next week.
Alex Wurz, the chairman of the Grand Prix Drivers Association (GPDA), said that more details would be presented on the Friday rest day before the race in the Mediterranean principality.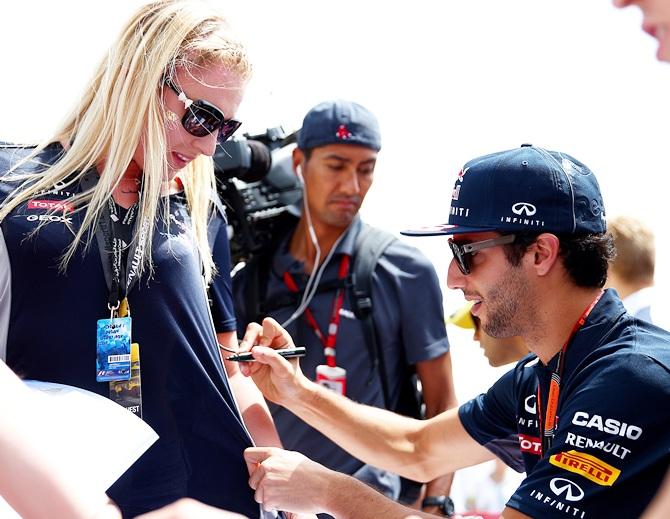 Daniel Ricciardo of Australia and Infiniti Red Bull Racing signs autographs for fans. Photograph: Dan Istitene/Getty Images
2. The Austrian said the drivers had unanimously agreed the move at a meeting at last weekend's Spanish Grand Prix in Barcelona.
"To make sure this sport remains at the pinnacle and gets ever more popular, we would like to engage more with the fans," said the former Formula One driver who now competes in the world endurance championship and is a two times Le Mans winner.
"How we are doing this I don't want to go into because this will be announced in Monaco in great detail.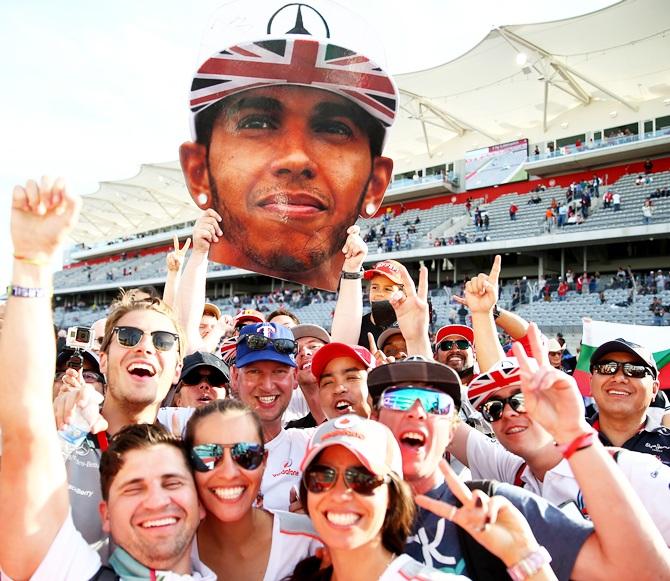 Fans of Lewis Hamilton of Great Britain and Mercedes GP celebrate his victory. Photograph: Mark Thompson/Getty Images
3. "I hope it's cool. The fans will tell us if they like it or not and that's what we want...we want to give a little bit back and communicate with the people who love the sport equally to us," said Wurz.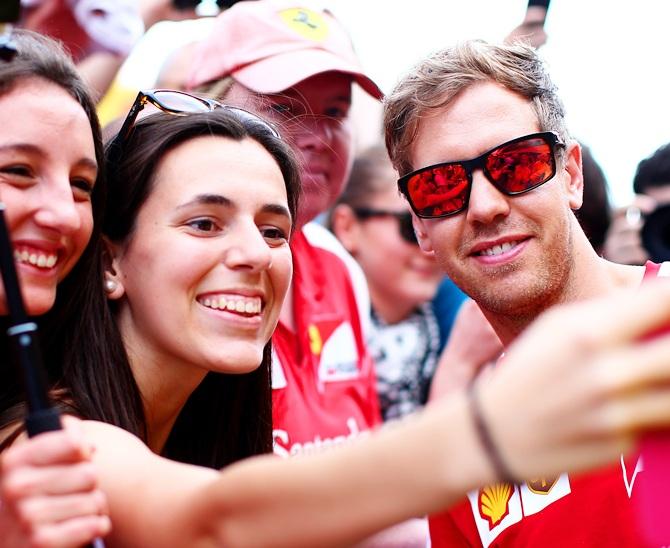 Sebastian Vettel of Germany and Ferrari poses for a photograph with fans. Photograph: Mark Thompson/Getty Images
4. Social media is expected to feature largely in the plans, with many drivers already attracting a large number of followers.
"Great GPDA meeting today! At the Monaco GP we will announce big plans on how to properly connect with you, the fans," Lotus driver Romain Grosjean told his 438,000 followers on Twitter after last Friday's meeting.
Mercedes double Formula One world champion Lewis Hamilton has 2.74 million followers on Twitter, more than 3.0 million likes on Facebook and 1.2 million followers on Instagram.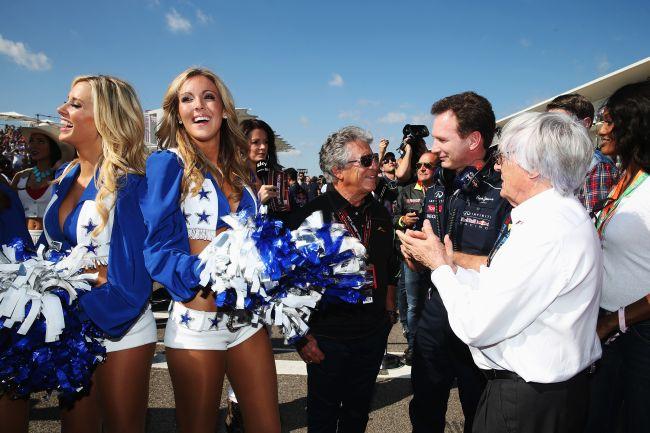 Former F1 World Champion Mario Andretti, left, Infiniti Red Bull Racing Team Principal Christian Horner, cnetre, and F1 supremo Bernie Ecclestone, right, meet on the grid. Photograph: Mark Thompson/Getty Images
5. Formula One's commercial supremo Bernie Ecclestone has been critical of social media, although Formula One has revamped its official website this season and now employs a number of staff to develop this area.
"I'm not interested in tweeting, Facebook or whatever this nonsense is. I tried to find out but in any case I'm too old fashioned," the 84-year-old Ecclestone said last year. "I couldn't see any value in it.
"You're right that we should use social media to promote Formula One. I just don't know how," he added.