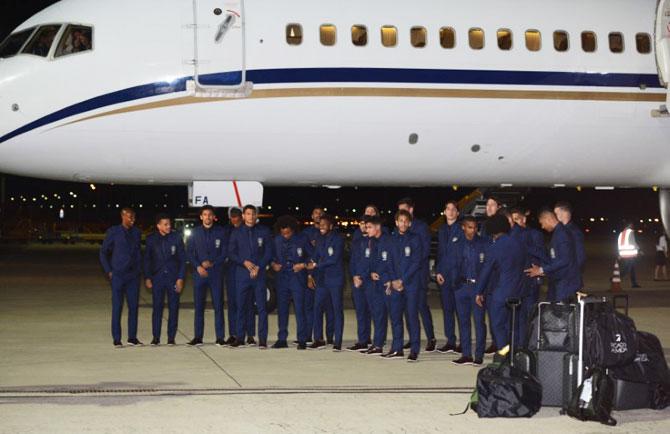 If anything summed up Brazil's new approach under coach Tite, it was his celebration of the fact that they committed only eight fouls in Sunday's 3-0 friendly win over Austria.
At the last two World Cups, Brazil have veered away from the great, attacking traditions that used to make them the team that everyone wanted to watch.
The 2010 side, under Dunga, was packed with midfield spoilers and looked to catch opponents on the counter-attack, or from set pieces. They lost in the quarter-finals.
Four years later, playing as hosts under Luiz Felipe Scolari, Brazil were overly dependent on Neymar as they muddled their way through to the semi-finals before losing 7-1 to Germany, when he was injured.
Those teams had one thing in common: they used repetitive fouling in midfield to break up the opposition's attacks, believing it to be a legitimate tactical ploy rather than a violation of the rules.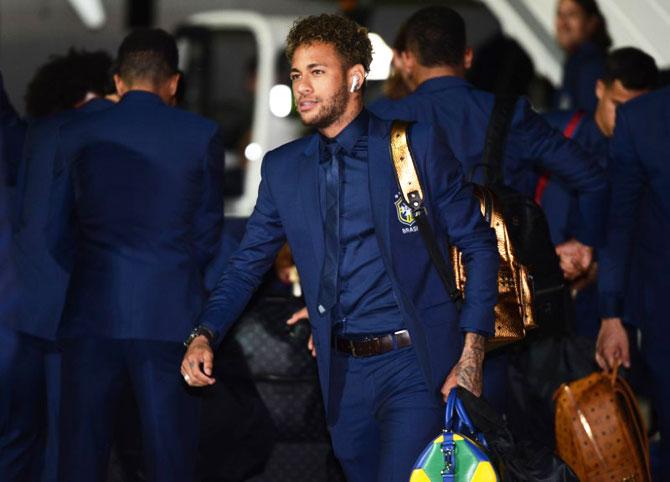 The most extreme examples were the Confederations Cup final against Spain in 2013 when Brazil battered their opponents with 26 fouls and the infamous World Cup quarter-final against Colombia in 2014, where they gave away 31 free kicks.
In fact, failing to commit enough fouls has been a frequent Scolari complaint about his teams over the course of his career.
For Tite, however, fouling the opponents means his team has wasted a chance to win back possession of the ball and start a new attack.
"Eight fouls -- that shows that we use aggressive marking to try and win the ball and then come out playing," he said after Sunday's game, the last before their opening Group E game against Switzerland on June 17.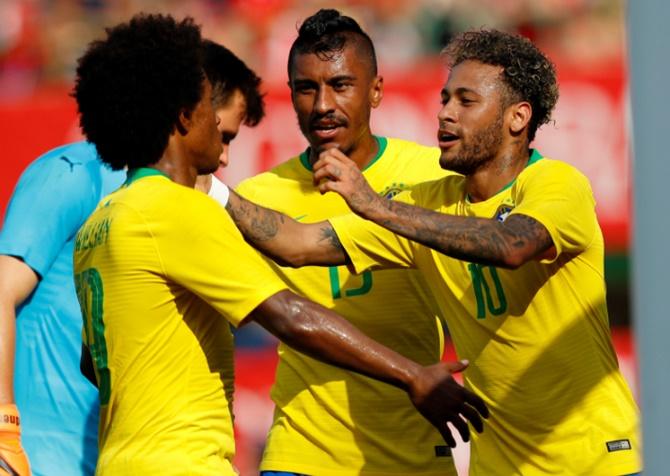 Under Tite, Brazil have regained the swagger that has been missing from recent World Cup squads.
The individual talent is there as always but the team are better balanced than their unloved recent predecessors.
The defence is solid, the forwards are lethal when they get a sniff of goal and they have the patience to unlock the most stubborn defences.
Brazil have won 17 of their 21 games since Tite took over two years ago and lost only once. They have scored 47 goals, conceded five and kept 16 clean sheets.
Yet, the 57-year-old coach remains little-known outside his own country where he has spent nearly entire career, coaching more than 10 teams, and including three stints at Corinthians where he made his name.
Sunday's match suggested that Brazil could start the World Cup in Russia with the so-called magic quartet of Philippe Coutinho, Willian, Gabriel Jesus and Neymar.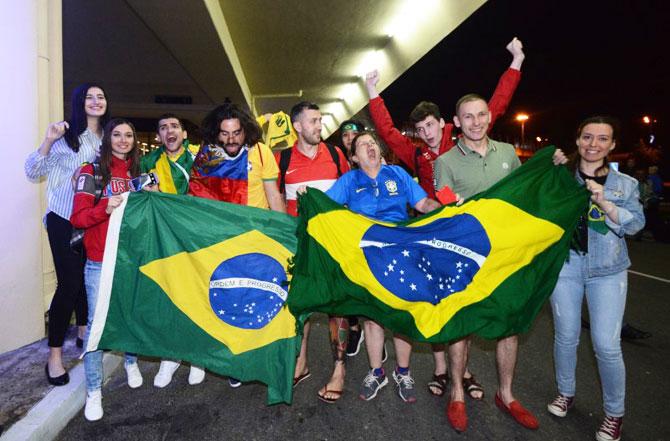 The foursome, starting together for the first time, worked superbly in difficult conditions on Sunday to break down an Austria side which had beaten Germany only one week earlier.
"When you are always exchanging passes and moving the ball around, it wears the other team down," said Tite. "Sixty percent of our goals are scored in the second half."
Neymar played 83 minutes in only his second game since returning from a metatarsal injury in February but scored a stunning goal and looked very close to full fitness.
He also seemed to revel in no longer having to carry the team on his shoulders.
"I don't know what Neymar's limit is," said Tite. "His technical and creative ability is amazing. When we spring him into action in the last third of the field, he is lethal."