Tables turned as Platini pushed onto the defensive
Favourite to win February's FIFA presidential election until the end of last week, Michel Platini is suddenly facing the same doubts and criticism which he has himself cast upon incumbent Sepp Blatter
Why FIFA boss Blatter has become the focus of a criminal investigation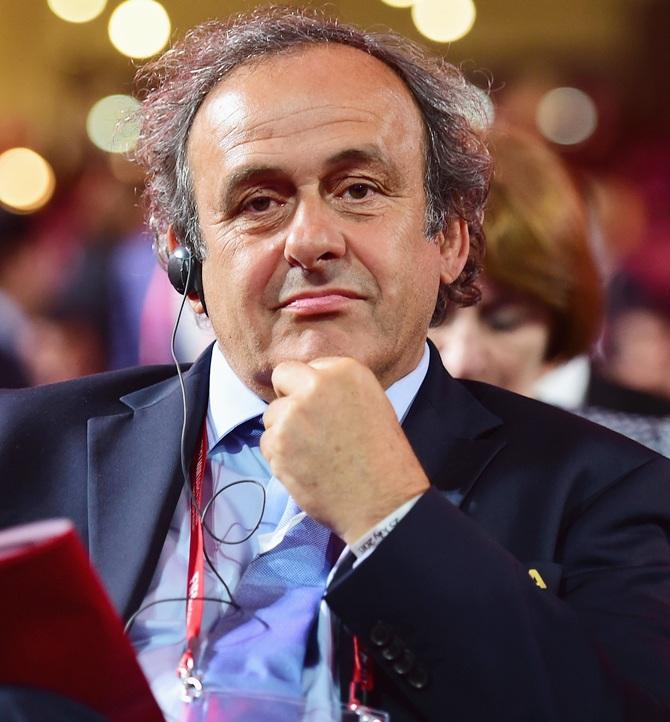 President of UEFA Michel Platini. Photograph: Shaun Botterill/Getty Images
1. Platini, head of European football's governing body UEFA, has been forced onto the back foot after his name was involved in a transaction which led to Swiss authorities opening criminal proceedings against Blatter on Friday.
His chances of standing at all in February's election, let alone winning it, now appear to hang in the balance.
2. Although Platini was only interviewed as a witness in the case, he has been criticised over his response while other aspects of his career and personality, which had previously escaped scrutiny, have been brought into the open.
3. His apparent aloofness, his mood swings and his long-standing role on scandal-plagued FIFA's executive committee are suddenly under the spotlight.
For a long time, Platini, who can win people over with his charm or just as easily dismiss them brusquely with a shrug, has seemed the obvious successor to Blatter who has weathered one crisis after another in his 17 years as FIFA president.
A former international, he was one of the most gifted players of his generation and inspired a French team which played with an exuberant Gallic flourish that delighted international audiences during the early to mid 1980s.
He went on to coach the national team, then played a key role in helping France host the 1998 World Cup before moving on to become a member of the FIFA and UEFA executive committees in 2002 and, finally, UEFA president in 2007.
4. The FIFA presidency seemed a natural progression and a fitting climax.
Once a Blatter protege, he has since turned against his mentor and spent the last year doling out criticism, at one point saying that the allegations of corruption in FIFA have turned his stomach.
When Blatter announced in June, just four days into his fifth mandate, that he would call an extraordinary Congress and step down, Platini, with UEFA's backing, was quickly installed as favourite to replace him.
Friday's events following an executive committee meeting in Zurich have completely changed the situation.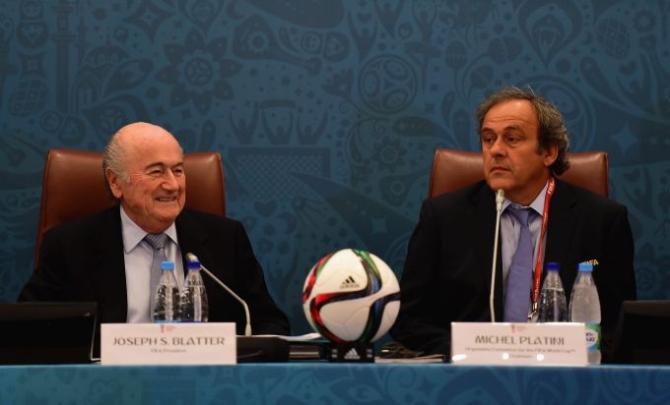 FIFA president Sepp Blatter (left), with UEFA president Michel Platini. Photograph: Shaun Botterill/Getty Images
5. The Swiss attorney general's office (OAG) said Blatter, who was questioned in his office at FIFA headquarters, was suspected of making a 'disloyal payment' of 2 million Swiss francs ($2.04 million) to Platini.
Platini was questioned as a witness and UEFA said the questions concerned a payment Platini received for work he did under contract from FIFA from 1999-2002. But questions remained as to why he only received payment nine years later.
6. On Monday evening, Platini said in a letter to UEFA's 54 member associations that he had asked to go before FIFA's ethics committee 'to clear this matter up'.
He said that recent events may have harmed his image and reputation. However, he still gave few details of the payment "as a matter of respect."
"There is a cloud over Platini even though he has not been named in the criminal investigation," said anti-corruption watchdog Transparency International in a statement to Reuters.
"There are too many unanswered questions about his payment from FIFA, what he did as part of the contract and why the payment came so many years late."
7. British MP Damian Collins, one of the founders of the New FIFA Now pressure group which is campaigning for reform, said Platini was in a 'very difficult situation'.
"It is impossible to see how he can be a candidate for the presidency until all this is cleared up."
8. Several media outlets have speculated that FIFA could launch its own investigation into Platini, Blatter or both, potentially resulting in a provisional suspension that might coincide with the election for a new FIFA boss.
FIFA's ethics committee has neither confirmed nor denied the reports and said that it had the power to investigate anyone in global football, regardless of position.
Transparency International said that Platini could become a victim of FIFA's own rules which prevent the ethics committee from naming those under investigation.
"The lack of transparency at FIFA means that there is no way to either exonerate or condemn those under suspicion. Past investigations have not been reported publicly," said the watchdog.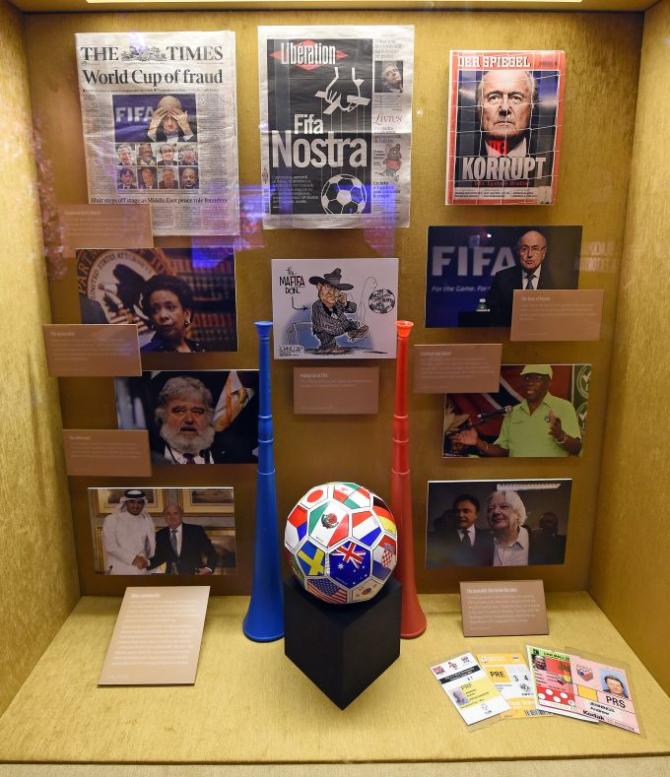 Media clippings and other items are shown during the unveiling of 'The 'Beautiful Game' Turns Ugly,' a display at The Mob Museum chronicling the FIFA corruption scandal. Photograph: Ethan Miller/Getty Images
9. Even if the ethics committee sees no need to act, Platini himself, who has in the past stated that he is happy at UEFA and has thought twice about trying for FIFA, could decide to drop his bid.
10. Swiss MP Roland Buechel said that Platini could not wash his hands of the suggestion that he had watched helplessly from the sidelines as FIFA was submerged when he was on the all-powerful executive committee.
"I don't think that any long-serving member of the executive committee would be the right choice for FIFA president," said Buechel, a long-standing critic of FIFA. "I was surprised that he was supported so strongly."
Collins agreed that an outsider was needed to lead FIFA.
"His position to me underlines why we need a complete break with from the past and not a president who has been sitting around top table. We need someone who is fresh."