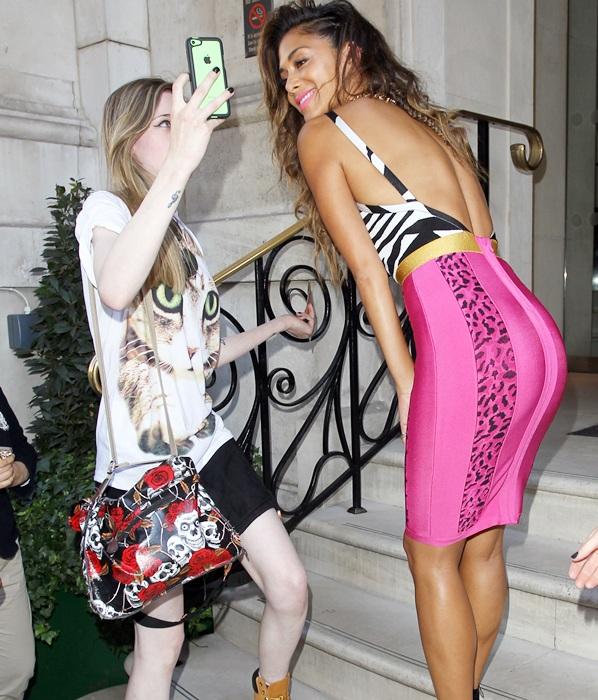 Nicole Scherzinger with a fan. Neil P. Mockford/Getty Images
In less than a month the 'Ice Bucket Challenge' has gone viral on social media. It has helped raised over $23 million and create awareness about Amyotropic Lateral Sclerosis (ALS).
The challenge involves pouring a bucket of ice cold water on yourself and then challenge someone else to do it within 24 hours, or donate $100 towards the cause. You are welcome to donate the money even if you complete the challenge.
Former Pussycat Doll singer Nicole Scherzinger not only completed the Challenge but also helped a fan go through it.
The girlfriend of Formula One ace Lewis Hamilton was happy to do the honours at the request of one of her fans.
The brunette beauty chose only one top button to fasten her blouse, offering a glimpse at her toned abs before dousing the fan with a bucket of iced water.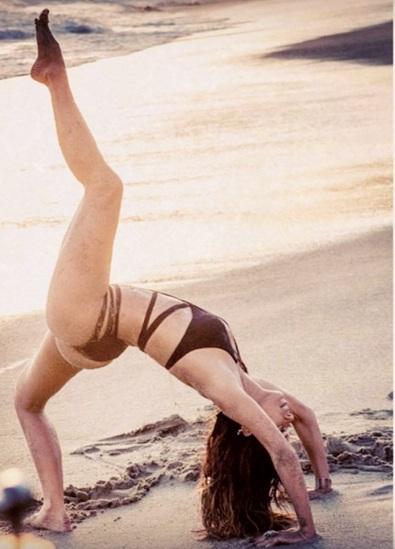 The stunning singer loves showing off her abs. Whether it's 'accidentally' forgetting to fasten any further than the top button on her shirt or taking the plunge in revealing crop tops.
For her own challenge, Nicole wore little more than a bikini and mini shorts. The singer posed on the beach before nominating The Dream, Tricky Stewart and singer Kaiser.
The person throwing the water over Nicole skillfully covered the X Factor judge from head to toe in iced water leaving the star speechless.