'Everyone has to recalibrate their plans, preparations, peaking, meaning the tournaments they will play in in the lead-up to the Olympics.'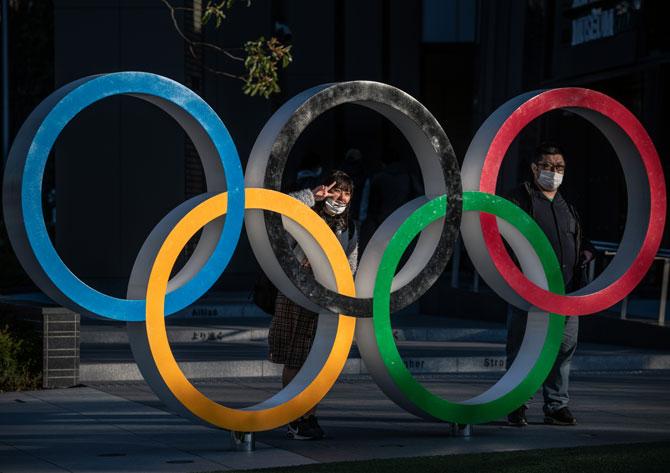 Tuesday, March 24, 2020 was a big day for Olympic Gold Quest and its CEO and director Viren Rasquinha.
The organisers finally took the call to postpone the Tokyo Olympics by a year owing to the coronavirus pandemic, to end the uncertainty that had been lingering over recent weeks among the sporting fraternity.
For Rasquinha and team OGQ, they will have to virtually start from scratch again as they start replanning with their athletes, and chart out a suitable training programme for the next one year or so in the lead up to the Tokyo Olympics in 2021.
But for now, OGQ's immediate task is to keep the athletes motivated as they are forced with the unusual situation of just being locked up at home without any activity or training due to the countrywide lockdown imposed by the government.
Former India hockey captain Rasquinha believes the same issue is being faced by athletes worldwide and hence Indian sportspersons should not worry much and should instead just focus on following government directives of staying inside their homes for the next 21 days.
OGQ, founded by Indian sporting legends Geet Sethi and Prakash Padukone in 2001, works simultaneously with the government and the respective sporting federations in identifying and funding the best and most deserving medal prospects at the Olympic Games.
OGQ has played a role in five out of the last eight medals won by India at the London and Rio Olympics including the silver medal won by P V Sindhu in Rio along with silver for shooter Vijay Kumar along with bronze medals for Gagan Narang, MC Mary Kom and Saina Nehwal in London.
Things are only looking brighter for the future as several OGQ athletes have already clinched berths for the Tokyo Olympics including Sindhu (badminton), Mary Kom (boxing), Amit Panghal (boxing), Lovlina Borgohain (boxing), Manish Kaushik (boxing),Shivpal Singh (javelin), Deepika Kumari (archery), Atanu Das (archery), Tarundeep Rai (archery), Pravin Jadhav (archery), Vinesh Phogat (wrestling), Ravi Kumar (wrestling), Deepak Punia (wrestling).
Among the shooters, Apurvi Chandela, Rahi Sarnobat, Deepak Kumar, Abhishek Verma, Manu Bhaker, Saurabh Chaudhary, Angad Vir Singh Bajwa, Divyansh Singh Panwar and Aishwarya Pratap Tomar have earned places in their respective category and their participation in the Games rests with the National Rifle Association of India.
Viren Rasquinha speaks to Rediff.com's Harish Kotian:
Would you say it was the right decision to postpone the Olympics by a year?
Absolutely the right decision, I think given the gravity of the coronavirus pandemic, I think this was inevitable.
Before this announcement, there was uncertainty among athletes because they were not sure about when the Games would take place and whether they would get enough time after the lockdown to prepare for the event. So this must be a relief for all the sportsperson worldwide?
Absolutely, but right now health and safety come first. This is an unprecedented situation. It helps we are not putting the lives of athletes, the coaching staff and support staff at risk by putting them in such a situation.
So the right decision was taken, but of course, there's still a long way to go.
Everyone has to refocus and take it from there.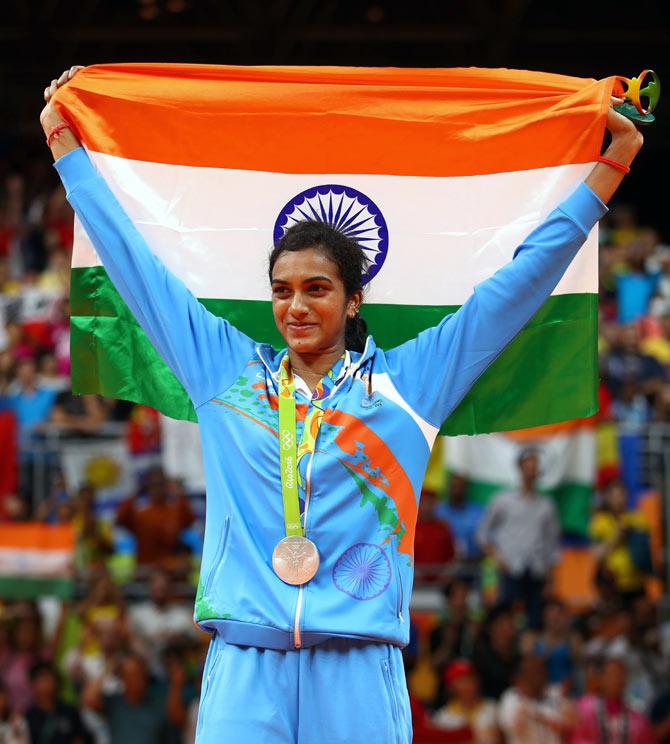 Would you say that this gap of one year will be helpful for sportspersons, give them enough time to plan for the Tokyo Olympics?
Everyone has to recalibrate their plans, preparations, peaking, meaning the tournaments they will play in in the lead-up to the Olympics. They have to still remember that the qualification phase is not yet over.
More than half the contingent still has to qualify for the Olympics in all sports across the world, so there is still a long way to go.
Now the Olympic qualification plans will also be shifted accordingly and that will be the prime focus for many of the athletes who are still to qualify.
Your team at OGQ also needs to go back to the drawing board and come up with fresh plans for the Games next year for all your athletes who have qualified and some who will be fighting for qualification.
Yes, there are so many things to do.
To give you an example, contracts with foreign coaches ran up to the Tokyo Olympics till August 2020. Now we have to redo their contracts. A lot of people make plans like they work in Olympic cycles so you have to look at continuity now for another year.
But, again, these are challenges that will be similar across the world, and in this case not unique to one nation. Obviously, everyone will have to make adjustments, but it's nothing compared to putting health and safety as priority.
OGQ will face another big challenge in terms of getting funds to sponsor your athletes. The corporate world is struggling at the moment. How do you look at that challenge?
The whole lockdown of industry will lead to very tough economic consequences all across the world. A bulk of our funding comes from corporates, a bulk of our funding comes from the finance world, so that will be a challenge, but like I said, it's challenging for everyone.
But it is still not life and death for us. For the daily wage labourers, it's life and death for them at this moment so their problems are much more severe.
We will try to find a way. OGQ plays a very small role in this entire sports ecosystem. The government, SAI (Sports Authority of India), so many organisations involved in sport -- everyone has to work together and come up with the best plans to support the athletes in the best possible manner.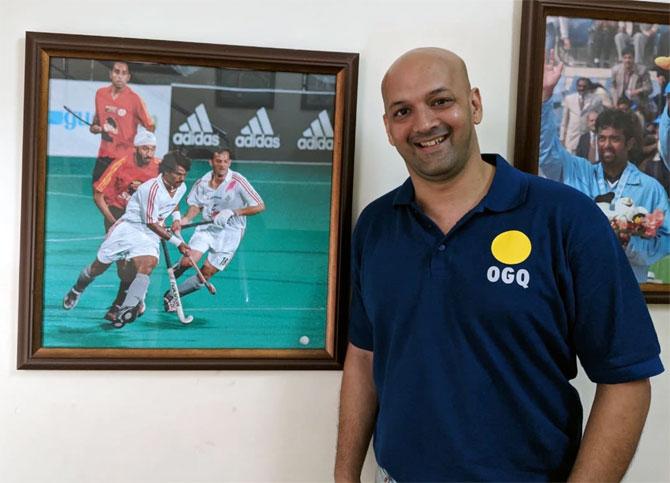 So the first big step for everyone, whether it is sportspersons or normal citizens, it will be to follow government guidelines and just stick to the lockdown for the next 21 days. Sports will come at a much later stage.
Absolutely. Sports is not the priority at the moment, the health and safety of our countrymen, that is the most important thing.
Everyone is in it together and we all have to play a role in maintaining health and safety protocols. And if that means a lockdown for an indefinite period, so be it.
A small amount of time and pain is important in the longer run for the benefit for everyone.
Are you in touch with your athletes regularly so that they stay motivated even though they cannot move out of their homes and train?
I phone them regularly. There are physios, trainers, mental trainers who are in regular touch with the athletes.
There is a process being put in place to monitor them and what best can be done within the constraints of their homes.
Number one is to ensure that the health and safety protocols are followed and number two is to see if they are training regularly.
Whatever it is, it will be very hard to get that self-discipline to train at home when you are not training with others, when the coach, trainer, physio are not physically with you.
It is not easy to train alone at home and motivate yourself to train alone with the four confinements of your walls at home.