After Sunday's 1-3 loss to Manchester City, the calls for Jose Mourinho's ouster are only going to get louder.
Suhit K Sen surveys the upheaval at Old Trafford.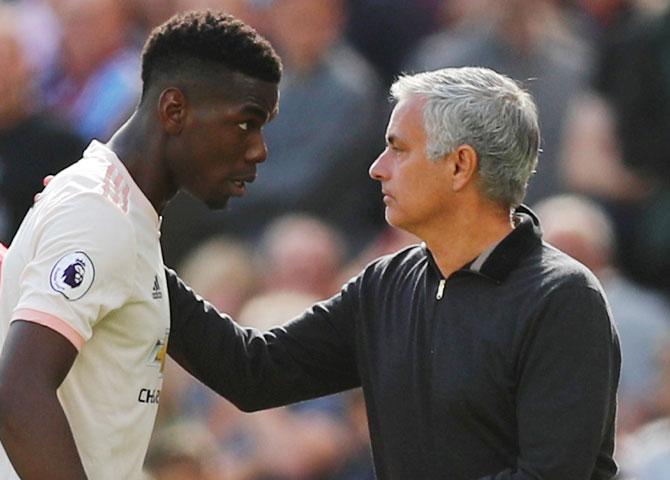 Manchester United is a football club in deep crisis.
It's not that it hasn't seen testing times earlier, even under the stewardship of Alex Ferguson. But not in three decades has its season imploded before it has had the chance to take off.
So, who's to blame for the radically unforeseen contretemps? There are four suspects in the frame: The players, who are not putting in their shift; the manager, who has alienated practically everyone connected to the club; the 'hierarchy', epitomised by Executive Vice-Chairman Ed Woodward, which has been indecisive in tackling the problems facing the club; and the owners, the US-based Glazers, who don't give a hang.
First the players. Led by record signing Paul Pogba, a larger section of players have made it clear that they don't want to work with the manager, Jose Mourinho.
They have legitimate grievances, but not ones that justify malingering when they are on the pitch. After all, they play for the club, which pays them, and the fans, and they owe both some respect.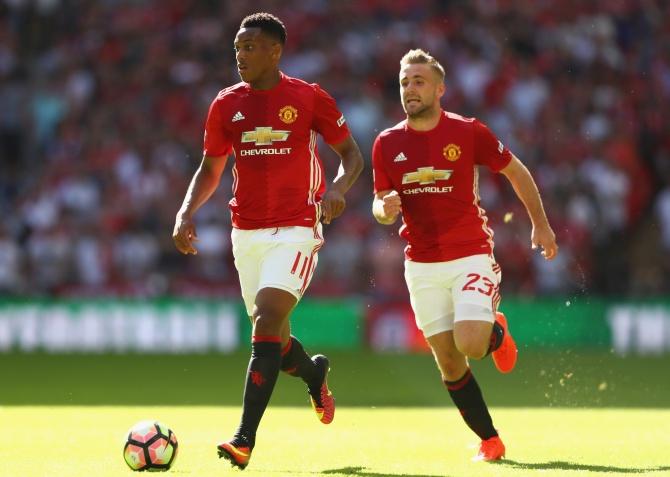 The players can plead extenuating circumstances. Mourinho has always been waspish, ready to take on all comers, regardless of the consequences. That worked when he was raking in the trophies (including a treble with Inter).
The problem is that all he has to show for his two years at United are a Community Shield and Europa League title.
Set against that, Mourinho has been guilty of promoting chaos and dissension at the club and has almost wilfully set about destroying morale. It started during the summer, when the club management declined to accede to his demand for a central defender. This was not much of an issue.
Mourinho had already signed two central defenders in his two previous seasons. He can hardly say that this has hurt the club badly: The defence he now has conceded the fewest goals last season after Manchester City, the champions. But Mr Mourinho used the opportunity to sulk and run down the club and its prospective chances, seriously undermining morale.
Worse, Mourinho has systematically and publicly criticised individual players -- Pogba, Luke Shaw, Anthony Martial, Marcus Rashford, Juan Mata and Matteo Darmian have all been run down.
That may be Mourinho's way, but it doesn't work; especially when the manager is misfiring.
In his quarter of a century or so as manager, Sir Alex never singled out a player for public criticism. He could be ruthless, but only in private and never to promote a feud.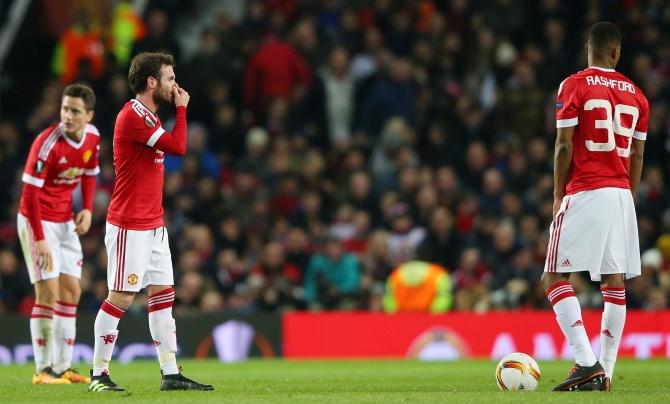 Then there is a question of tactics.
Mourinho insists on playing a rigid, defence-oriented game that rules out individual initiative and flair. This extreme form of shackling (also practised by his predecessor Louis Van Gaal) is fatally counterproductive because it does not allow talented players to flourish. Thus, Pogba, Sanchez, Rashford (who's forced to be on the bench most of the times), and Martial.
Unfortunately for Mourinho, a new breed of managers in the Premiership have shown that you can play attacking (and attractive) football and still win. Thus, Pep Guardiola, Mauricio Pochettino and Jurgen Klopp, all managing 'top six' clubs.
Ed Woodward's stewardship of the club, to put it mildly, has been insipid. He did take a stand when he thought Mourinho was trying to buy overpriced players of suspect value (Jerome Boateng, Harry Maguire and Toby Alderweireld) and refused to send young talents like Martial on their way.
But when the crisis hit the club and was deepening every passing day, Woodward did nothing to solve the problem. He was reportedly too busy hoovering up lucrative deals.
Of the owners, the less said, the better.
Something has to give at Old Trafford. And since it is hardly feasible to cashier a bunch of expensively assembled players in one fell swoop, it looks like the 'Special One' may have to depart.
Wilting under 'player power' is certainly not ideal, but that can be dealt with when the crisis has passed.
After all, it's Mourinho who has single-handedly lost the dressing room and made the atmosphere in the club unbearably toxic.