'The conventional view is that it's the women who are being provocative and drawing attention to themselves. Has anyone considered the alternative view?' asks Kanika Datta.
Tennis is considered one of the least sexist sports.
The women's game is given the same coverage as the men's, and women are paid the same prize money as men.
Okay, there's the long-standing controversy over whether women should play five sets as the men do in the Grand Slams; women says they're ready to, it's the authorities that are hesitating (and now, ironically, there is a debate whether men should pay five-setters).
But this notion of equality is frequently shattered over the two issues that seem to bother conservatives around the world, from religious fanatics to sports administrators: Women's outfits and public conduct.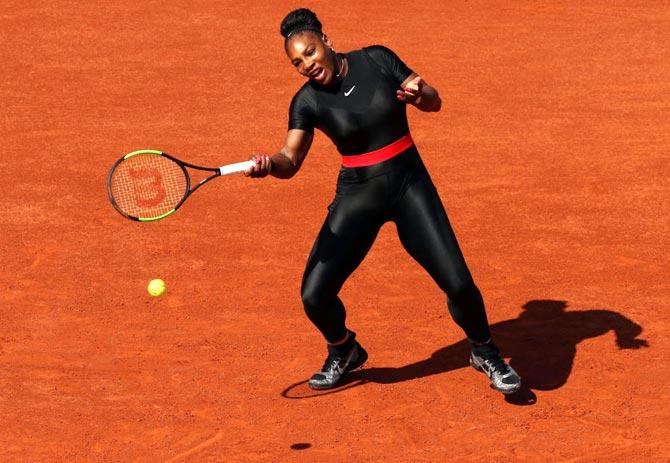 Two controversies revealed this innate prejudice. The one that dominated headlines was the statement by French Tennis Federation President Bernard Giudicelli that Serena Williams would not be allowed to wear in the 2019 French Open the black catsuit that she wore for the 2018 edition of the tournament.
No matter that the media and fans loved it.
Serena's eye-catching choice of kit was partly on account of a health problem (post-natal blood clots) and partly to send a message to new mothers who go through difficult pregnancies as she did.
Though she has never played the race card, the media also chose to read into the sartorial choice, a near-replica of costumes featuring in Black Panther, a subtle endorsement of black power.
'You have to respect the game and the place,' was Mr Giudicelli's explanation. It was not clear how Ms Williams was disrespecting either the game or the place.
Maybe the French Tennis Federation's discomfort stemmed from the fact that a successful black woman was setting a trend in a country that is distinctly uncomfortable with its African minorities (except when they help win the football World Cup).
Still, the irony here was hard to miss: Traditionally, the French Open has been the trend-setter for sportswear designers.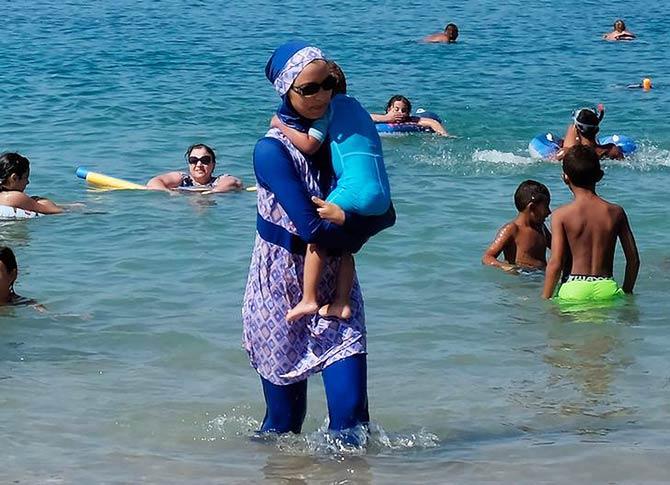 Maybe we can excuse the French. They have very peculiar sartorial prejudices. Remember the 'burkini' ban in the summer of 2016?
Until the ban was sensibly overturned by the French courts, this must have been one of the few instances in which women were being punished for covering up on a beach.
Perhaps the French police worried that that very French creation, the bikini, was going out of fashion?
No, apparently, burkinis were banned to preserve 'security and secularism'. Again, it was unclear how wearing a full-length bodysuit, resembling what skiers in the French Alps wear, would threaten security or religious values.
Perhaps the problem was that Muslim women were wearing it, pushing the boundaries of religious strictures on them. This would have been a rare instance of French law enforcers being in perfect harmony with Islamic fundamentalists.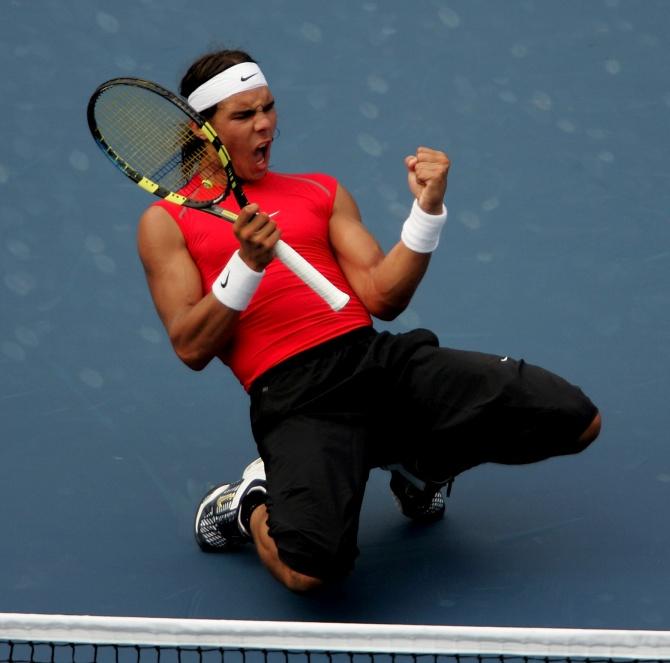 When I first heard of the absurd French Open ban on Serena's catsuit, I immediately thought of Rafael Nadal who burst on the scene as a teenager with an exciting brand of power tennis that was matched by his edgy, trademark sportswear.
With his sleeveless vests (which he resurrected for this year's US Open) and knee-length breeches in vibrant Day-Glo colours, long hair restrained by a rakish bandanna, Rafa certainly shook up the world of tennis fashion.
No tournament administrators told him to wear shirts with sleeves or shorter shorts, conventional attire he chose only in his thirties.
Imagine my surprise when he of all people backed the catsuit ban. His reason was strictly legalistic.
If Wimbledon could impose an all-white dress code for players, he said, what was wrong with the French Open banning a bodysuit.
Not sure, but was Rafa, perchance, being ironic?
Was he subtly pointing to the patent absurdity of the British tournament's dress code in this day and age?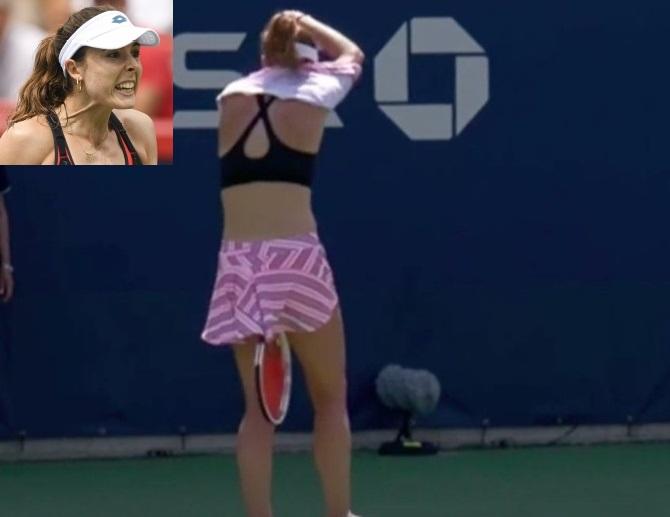 Rafa was the player I thought of again when Alize Cornet was handed a code violation for taking off her shirt on the court in a recent US Open match. This was a zinger.
Rafa in particular and other male players in general regularly go topless at the changeover when their shirts are soaked with sweat. No umpire admonishes them and the crowd invariably whistles appreciatively at Rafa's ripped abs.
So what's the problem with Cornet changing her shirt which was on back to front? Ah, she's a woman, can't have 'em doing such immodest things. Somehow the fact that several other women players wear tops that resemble Alize's sports bra is irrelevant.
Christian Rask, the umpire who handed down the penalty -- a man, of course -- may have had in mind the cease and desist admonition handed out by Wimbledon's sniffy authorities to Barbara Potter, who famously changed her shirt on court in 1988 -- though she was decorously shielded by towels held up by giggling ball girls.
Luckily, we're in the 21st century, so the US Tennis Association apologised and clarified that all players could change their shirts while sitting in their courtside chairs. Mr Rask had apparently objected to the on-court change. Yeah right.
Over the years, it's been women's dress codes that have attracted attention -- whether on the playing fields or the corporate workplace.
Tennis has been no exception -- to wit: The controversial appearance of Ann White in a glittering all-white catsuit, Venus in a nude-coloured outfit, Anna Kournikova in a low-cut tank top or Gussi Moran's frilly underwear.
The conventional view is that it's the women who are being provocative and drawing attention to themselves. Has anyone considered the alternative view?
Cabined, cribbed, confined by men's opinions, women choose to establish their identities by defying the conventional.
And what better way to do that than with some gracefully audacious behaviour.