In Mumbai on Friday, Mike Tyson said Serena Williams was targeted, but added that she shouldn't have lost her temper at the US Open.
'Ms Williams has had multiple on-court implosions in the past and got penalised for them, too.'
'She cried sexism this time perhaps because she knew the atmosphere was ripe for it,' notes Shuma Raha.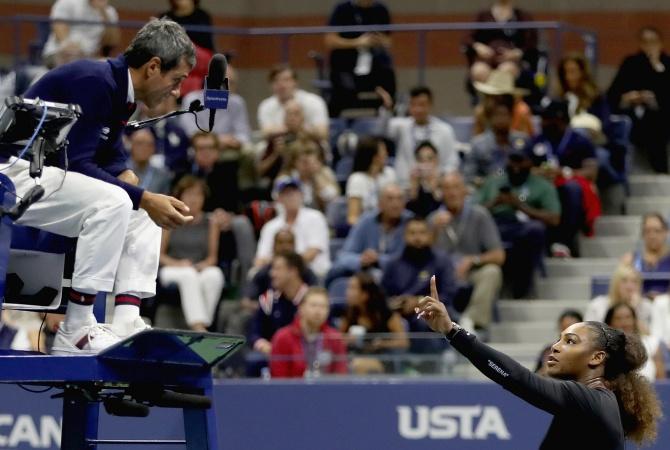 Anyone who watched the US Open women's tennis final would have been shocked and distressed by what happened on court.
After losing the first set to 20-year-old Naomi Osaka, Serena Williams, who has 23 Grand Slam titles to her name, had a spectacular meltdown.
She smashed her racket, called umpire Carlos Ramos a 'liar' and a 'thief', and then, after she was docked a game, thanks to three code violations, launched into a tirade that his treatment of her had been sexist.
'Because I am a woman you are going to take this away from me?' she raged.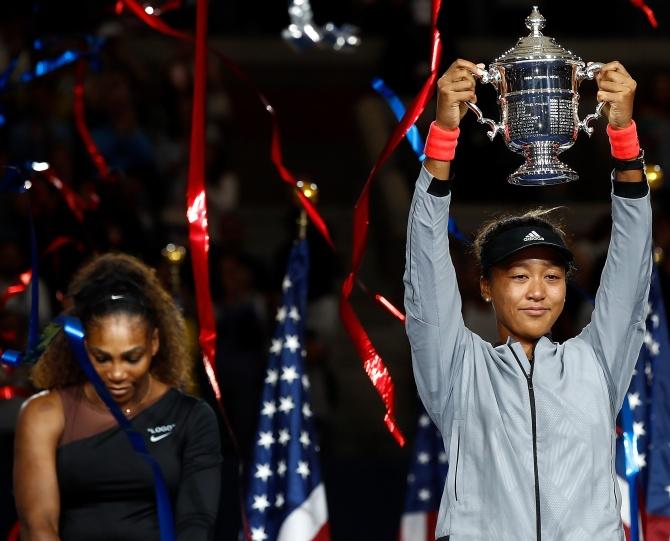 Her Japanese rival held her composure during this drama and went on to win the match 6-2, 6-4. But the day's story, which should have been about the ascent of a new star in women's tennis, became all about the 36 year old's outburst and whether or not the umpire had unfairly penalised her.
It was commentariat gold, of course, and the argument quickly got tinged with Ms Williams' post-match assertion that she was 'fighting for women's rights'.
Many said that while her behaviour was avoidable, her fury was justified since there were double standards in sport and that a male player would have been treated differently.
Players like John McEnroe or Jimmy Connors, notorious for their on-court profanities, had gotten away with far worse, they said.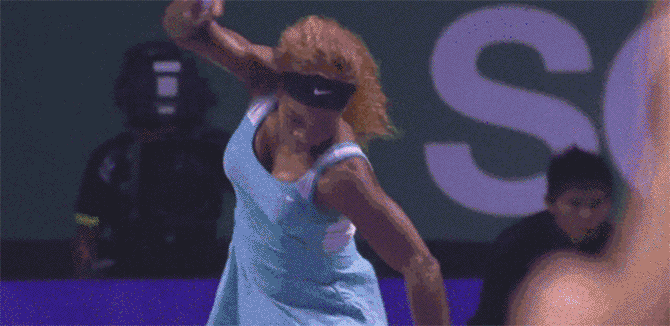 You have to be seriously blinkered to doubt that gender inequality exists in sports. Tennis itself is a bleak case in point.
It was not until 2007 that Wimbledon declared equal prize money for male and female champions, though other Grand Slams had begun the move towards equal pay since 1973. However, in tennis as a whole, a huge pay gap persists even today.
Discrimination takes others forms too. At this year's US Open, for instance, French player Alize Cornet was penalised for changing her shirt on court, even though male players routinely do the same.
So were Ms Williams and her apologists right in insisting that her penalty, and hence her mighty temper tantrum while she was being outplayed, had to do with gender inequity?
Writing in The New York Times, tennis great Martina Navratilova admitted that there was sexism in the sport, but also explained in detail how umpire Ramos had gone strictly by the rulebook.
Others agreed, and pointed out that he has been similarly rigorous with male players.
Part of the reason Ms Williams received such a volley of support from fans and feminists is the curious cultural fix that we find ourselves in today. The backlash against misogyny is intense now -- as indeed it should be.
However, in our zeal to call out every act of sexism in society, there are times when we confuse the trivial and the trumped up with the real thing.
In the moral pressure to be 'woke', nuance is often sacrificed.
Hence, to criticise a tennis icon and a role model such as Ms Williams for bad behaviour when she has cited sexism (she also played the all-sanitising motherhood card, by the way) is to risk being labelled an illiberal anti-feminist.
And a racist too, as Ms Williams is a woman of colour who came up the hard way.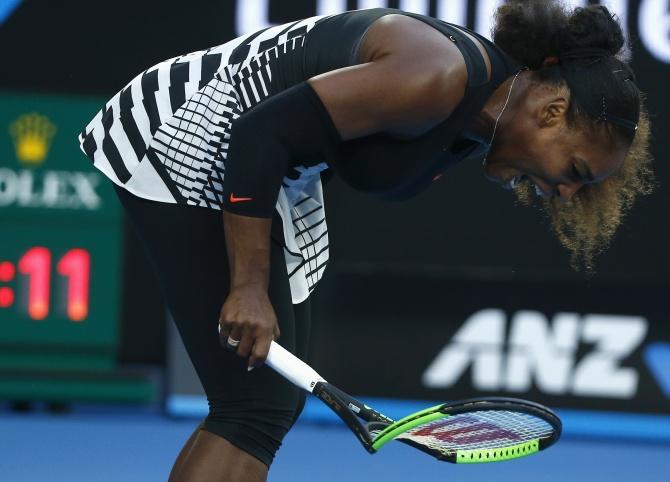 In the wake of the #MeToo movement last year, a young Indian woman was compiling and circulating an online list of sexual harassers without revealing the identity of their accusers.
When some feminists pointed out that naming and shaming individuals while allowing their accusers to remain anonymous was unfair and open to abuse, the blowback was swift: The critics were denounced as 'aunty feminists', in cahoots with sexual predators and, in short, traitors to the cause.
Indeed, while it is essential to be alive to the injustices faced by women and push back against them, one wonders if we are sometimes letting our 'wokeness' run away with us.
When a recent BBC.com piece profiled B P Dakshayani, former head of flight dynamics and space navigation at the Indian Space Research Organisation and talked about the way she had combined a career in spacecraft with cooking for her family, lots of women on social media lashed out, saying that it 'glorified' the stereotype of the multi-tasking superwoman.
Now there's no question that that particular stereotype is a loathsome one, imposing unbearable expectations on women.
But in this case, it happened to be Dakshayani's story, and the fact that the article was merely reporting it truthfully (albeit with an ill-advised headline) was dismissed in a muddle of woolly-headed arguments about how it could have been said differently.
The point is that tilting at windmills and railing against trivialities in the name of sexism risks trivialising the fundamental goal of feminism, which is gender equality.
Similarly, if you give a pass to rank bad behaviour just because gender injustice has been flagged, you end up subverting the cause.
Ms Williams has had multiple on-court implosions in the past and got penalised for them, too. She cried sexism this time perhaps because she knew the atmosphere was ripe for it.