So, the Champions League final will be played between two teams who just don't know when they are beaten, says Suhit K Sen.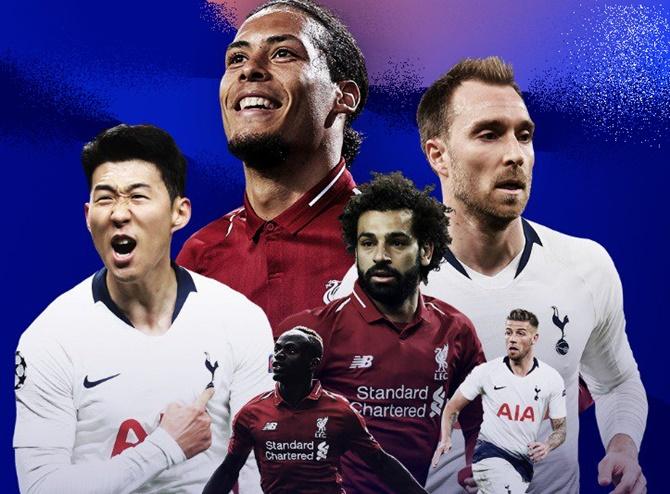 It's literally unprecedented. Four English clubs have entered the finals of the two elite football tournaments in Europe.
Liverpool and Tottenham Hotspurs will face off in the Champions League final in Madrid while Arsenal and Chelsea will sort matters out in the Europa League final in Baku, Azerbaijan.
The clubs are currently ranked second, fourth, fifth and third, respectively, in the English Premier League.
League leaders and current champions Manchester City and crosstown rivals Manchester United, lying sixth, miss out on this English party.
A brief look at the history of the tournaments is necessary to bring home the full significance of this amazing situation.
Let's begin with the Champions League, which came into existence in 1955-1956 as the European Champion Clubs Cup, or just European Cup.
It was renamed the Champions League in 1992 after its format was revamped.
Since its inception in 1955, until this year, clubs from the same country have featured in the final only thrice: Real Madrid and Valencia in 1999-2000; Manchester United and Chelsea in 2007-2008; and, Bayern Munich and Borussia Dortmund in 2012-2013.
The Europa Cup began life as UEFA Cup in 1971-1972. Again, after a change of format, it was renamed the Europa League in 2009-2010.
It has recorded clubs from the same country contesting the final five times: In 1971-1972, the inaugural year, Tottenham Hotspurs played Wolverhampton Wanderers; Eintracht Frankfurt played Borussia Monchengladbach in 1979-1980; Internazionale played Roma in 1990-1991; Internazionale played Lazio in 1997-1998; and, Sevilla played Espanyol in 2006-2007.
As is obvious, no country has sent four clubs to the finals of these elite tournaments in the same year, ever.
Since the re-branding of the tournaments and the change in formats, the Champions League has had finalists from the same country thrice, while the Europa League has not yet registered that outcome.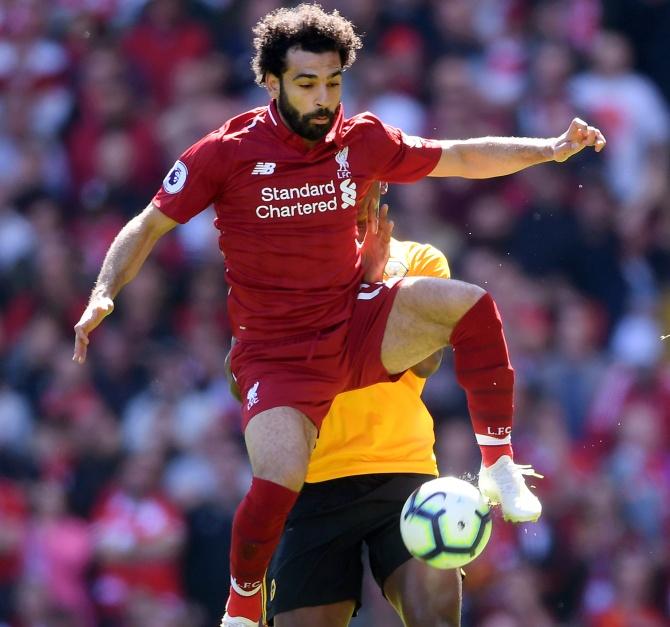 In this century, between them, the two tournaments have had clubs from the same country contesting the finals just thrice.
The significance of the 2018-2019 finals line-up cannot, thus, be overemphasised.
These statistics do not, however, even begin to tell the incredible footballing story that has gone into this achievement.
The Europa League results might be seen as par for the course: Chelsea went into the second leg of their semi-final against Frankfurt at Stamford Bridge on the back of a 1-1 away result.
Ultimately, they won on penalties, but were generally expected to win. Arsenal went into the second leg against Valencia away on the back of a 3-1 home win.
On the night in Valencia, they registered a creditable 4-2 win, but it wasn't that big a deal.
The two second legs of the Champions League semi-finals were, on the other hand, very big deals.
Liverpool had played well against Barcelona away in the first leg but had, nevertheless lost 0-3, undone by the kind of magic only one man can conjure.
It was in reality Lionel Messi against Liverpool, and Messi won. Nobody other than Liverpool manager Jurgen Klopp really gave Liverpool a chance of overturning that deficit.
But Liverpool did it, pumping in four goals against the runaway La Liga champions without their two talismanic strikers, Mohammed Salah and Roberto Firmino.
The latter has scored 16 times this season for Liverpool in all competitions, while Salah has scored 23 times for the club.
Despite missing these two 'indispensable' members of its potent strike force, Liverpool went into the home game against Barcelona with just one thing on their mind: attack.
Klopp's teams always look to attack and seize the initiative; they are not afraid of conceding.
With only Sadio Mane available from their first-pick forward line, Liverpool chose to ramp up the pressure.
Surprisingly, Mane, who has scored 26 goals for Liverpool this season, did not score as Liverpool won the tie 4-0.
The goals were divided between midfielder Georginio Wijnaldum, who came on as a second-half substitute and scored twice, and squad striker Divock Origi, who opened the scoring and finished it off with a late winner.
Spurs's win against Ajax was no less a triumph of the spirit, though it was playing a young side who were making it to a European final after almost a quarter of a century.
Nevertheless, Spurs were playing away on the back of a 0-1 home defeat. On the night in Amsterdam, Ajax had scored two goals in the first half to take their lead to 3-0.
Spurs had just the second half to mount a challenge. Enter Lucas Moura, the Brazilian who had been off-loaded by Paris Saint-Germain as being surplus to requirements in January last year.
He popped up with a second-half hat-trick, the first in a Champions League semi-final, to equalise. Spurs went to the finals via the away-goals rule.
Spurs boss Mauricio Pochettino, like Klopp, believes in playing attacking football.
In the second half of the tie, he succeeded in instilling enough self-belief in his team, despite missing their most potent weapon, striker Harry Kane, for his players to go for the kill.
So, the Champions League final will be played between two teams who just don't know when they are beaten. Unfortunately, one of them will have to lose.