India's sprint sensation Dutee Chand will be seen in action at the World Championships in Doha after the national federation accepted an IAAF invite for her participation.
The Athletics Federation of India had named a 25-member team for the September 27-October 6 championships in Doha while also approving World University Games 100m champion Dutee's name, pending an invite from the IAAF.
Dutee did not meet the qualification mark of 11.24 seconds, but found herself within the required number of competitors for the event.
"2019 has not been a good year for me when it came to timings. I hope to perform better at the World Championships," Dutee tells Laxmi Negi/Rediff.com.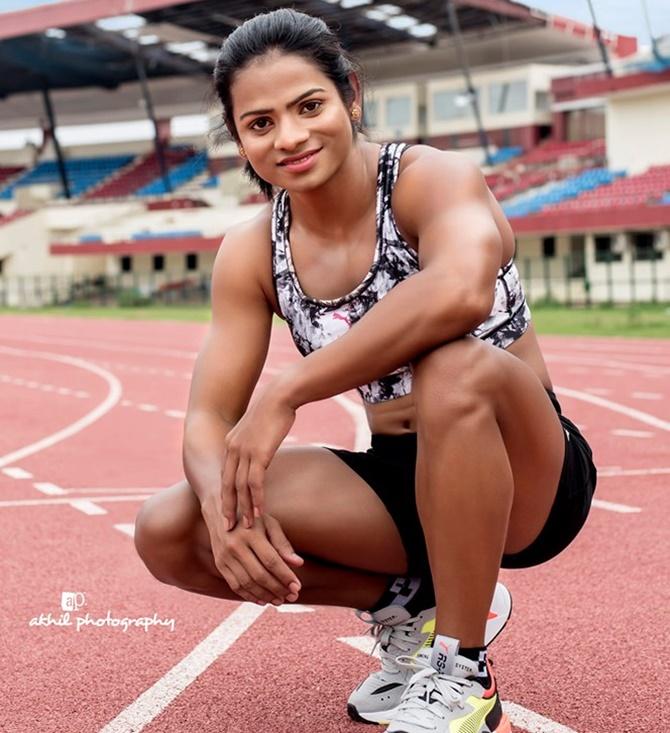 Are you feeling special with that IAAF invite?
I couldn't qualify for the World Championships, but IAAF invites according to rankings.
I am 33 in the world and they send invites to the top 50.
I am happy that this is my second invitation from the IAAF. In 2017, in London, I was invited too.
2019 has not been a good year for me when it came to timings.
I have won all the meets in India and came with few medals from abroad too, but did not manage to clock good timings.
I hope to perform better at the World Championships.
You were awed last time in London. Are you better prepared for Doha?
In athletics, I have been doing well from my junior days. I have performed consistently well. But, yeah, these days there is pressure to perform. But I would call it good pressure.
There is no guarantee for good results, that's not in my control. All I can do is hard work and I concentrate on it.
Is there are pressure to perform now?
Today, I would like to thank the media for covering athletics. It was only after my story came out in the media and it was picked up by social media that many big brands are coming and supporting athletes like me.
It had taken a long time and this is result of my hard work.
Earlier we used to travel by train. I used to come with the medal hanging around my neck, but no one cared.
These days we travel by flights, people know about me. They are ready with bouquets. Fans want to click selfies with me.
Things have changed a lot, it is a welcome change.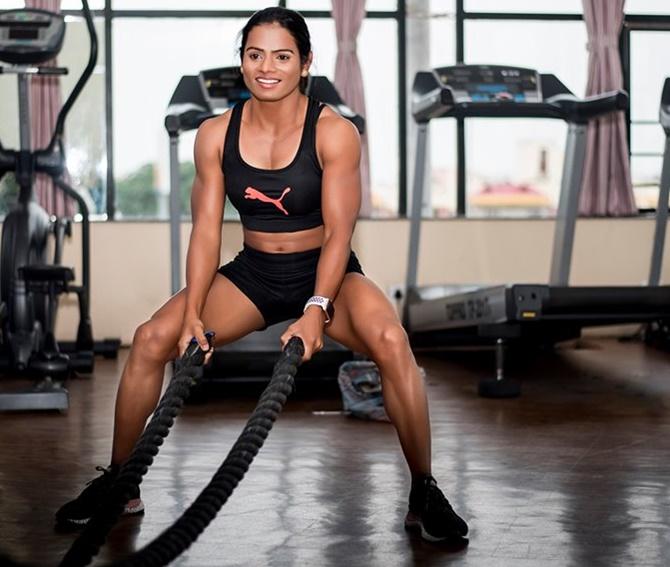 These days celebrities wish you on your medals. Any favourites?
There are celebrities wishing, it makes me feel good and proud of myself, but the most rewarding is when the general public wishes me on my social media accounts.
Also, when youngsters wish me and say that they want to run like me.
Today you have a major shoe brand sponsoring you. Do you remember when you bought your first running shoes?
Until the age of 11, I ran without shoes because we could not afford it. But then barefoot running started to hurt my feet.
I asked my elder sister to buy shoes for me. My first pair were canvas shoes for a mere 9 rupees.