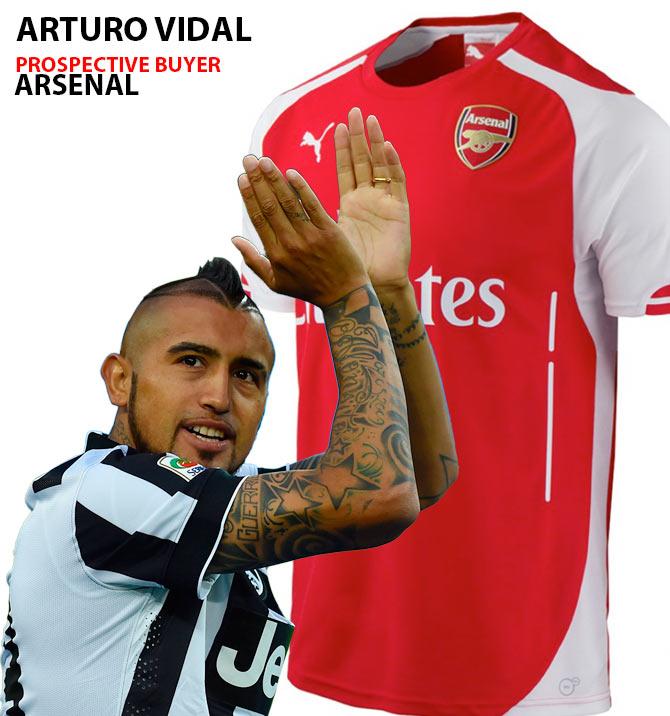 Arturo Vidal had many takers.
Well, literally.
Manchester United had evinced strong interest in the Chilean last year before settling for Angel Di Maria.
This year, the Reds were interested no doubt, but the intensity was missing.
The 28-year-old, who won four successive Serie A titles since moving to Juventus (from Bayer Leverkusen), further bolstered his stock playing a key role in Chile's maiden Copa America win earlier this month.
His penchant for controversies though, including the driving incident during the Copa, convinced Juve that the time was right to offload him.
Premier League rivals Arsenal looked to take advantage of the situation, making an initial offer of 30 million euros.
Sources claimed the deal was 90 per cent done.
However, there's a huge difference between Arsenal being interested and them actually paying. And it was at this juncture that Bayern Munich made an entry.
Bayern, who had attempted to sign Vidal, when he was still in the Bundesliga, were quick to act, sealing a 37 million year move.
The 28-year-old posted a picture of himself and agent Fernando Felicevich on Twitter on Monday sat on a plane with the caption: "A new stage....a new dream...Munich here we come."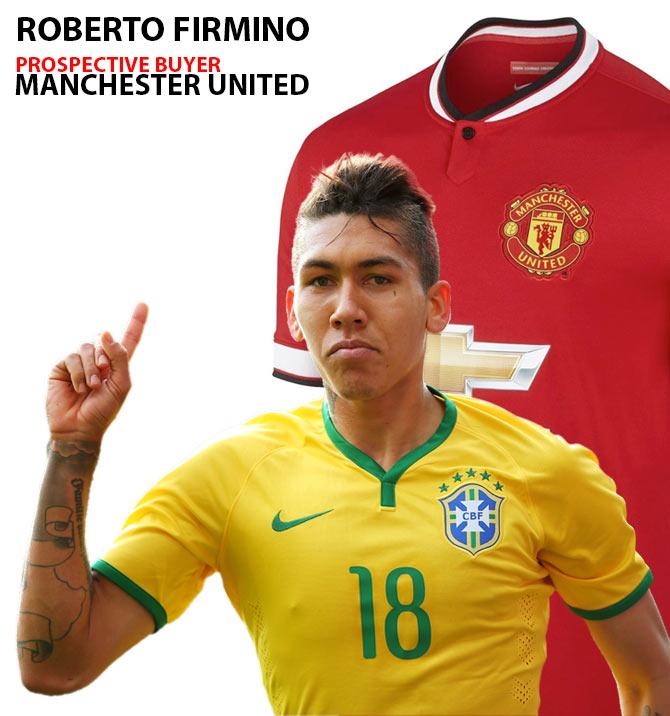 Roberto Firmino and Manchester United was a done deal if reports in the European media was to be believed.
It's a fact that Louis van Gaal's side were interested in the Brazilian.
It's another fact that the interested had cooled down a bit after they had acquired Dutchman Memphis Depay.
Liverpool, having lost out on Depay, were desperate and didn't hesitate shelling out 41 million euros for the former Hoffenheim player.
That made Firmino Liverpool's second-most expensive signing ever.
Is he worth the money?
Wait and watch!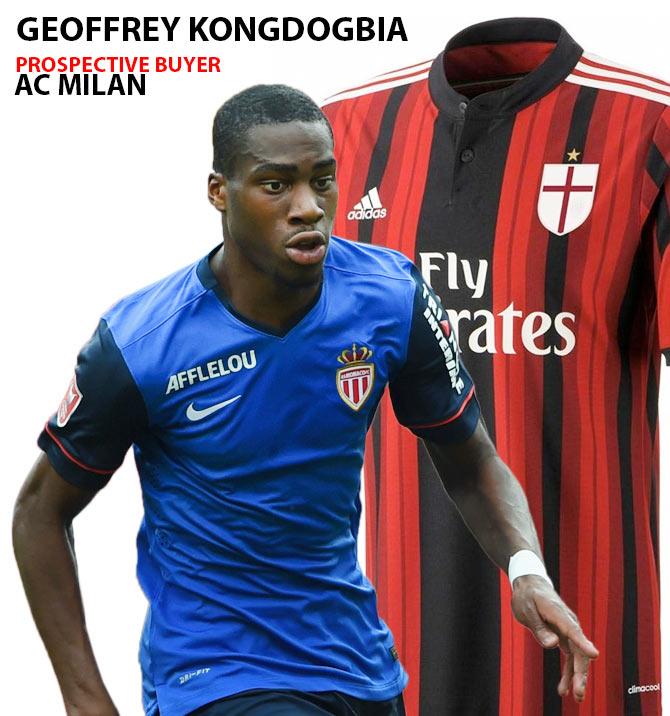 Geoffrey Kongdogbia was impressive during his time in Monaco.
AC Milan were quick to react and even agreed a deal with the principality club.
However, Milan nowadays is all about uncertainties.
Even when negotiations were on in full swing, general manager and transfer chief Adriano Galliani had admitted Milan could be priced out of a deal.
That's precisely what happened.
City riveals Inter triggered the Frenchman's 35 million release clause and Milan were left in the lurch.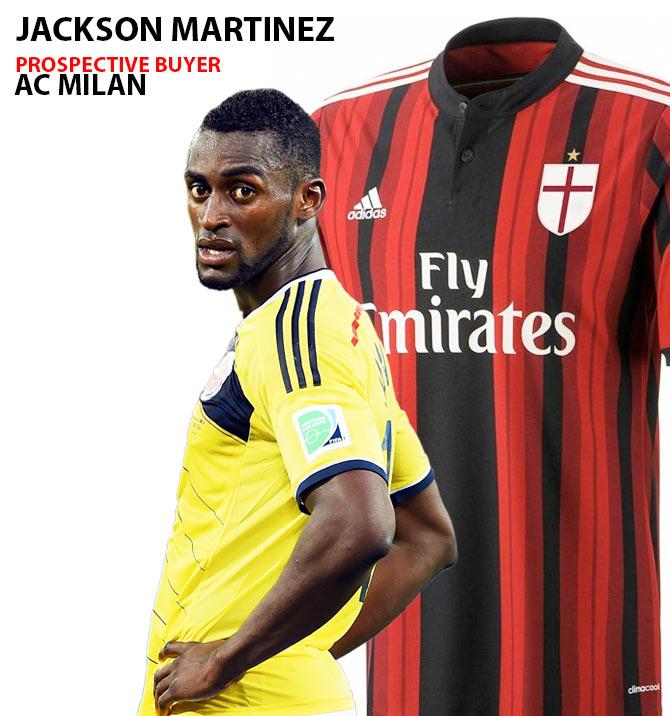 Another player Milan lost out on.
Jackson Martinez was a prolific scorer in his time at FC Porto and the San Siro was convinced he was the man they wanted.
The Rossoneri had in fact agreed to trigger Martinez's 35 million euros release clause, only to pull out of the deal.
Atletico Madrid were quick to pounce on the opportunity.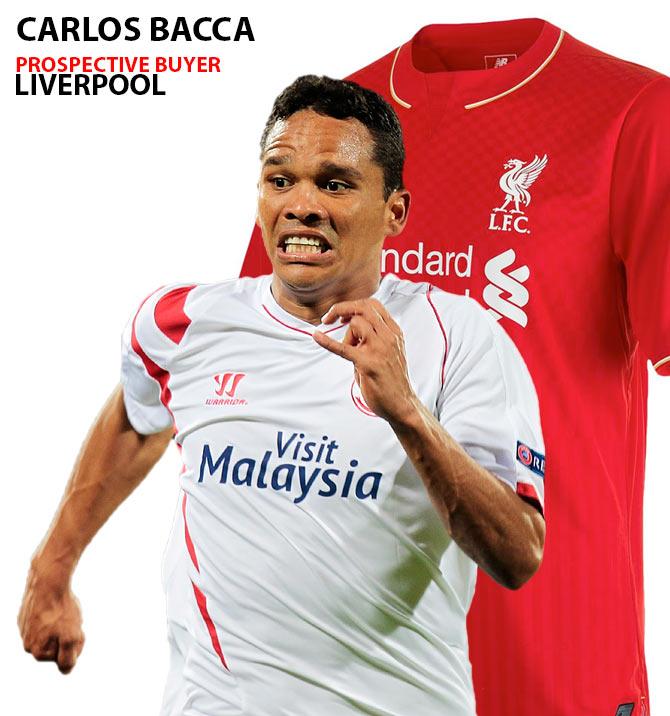 Finally, some good news for AC Milan fans.
New manager Sinisa Mihajlovic was desperate to sign a new striker and missing out on Martinez, Milan finally made a deal.
In doing so they had to stave off strong interests from Premier League club Liverpool.
The Merseysiders were keen to bolster their attack, and Carlos Bacca, who scored 34 goals in 71 appearances for Sevilla, seemed a safe bet.
Only this time it was Milan who hijacked the deal, shelling out 30 million euros for the Colombian.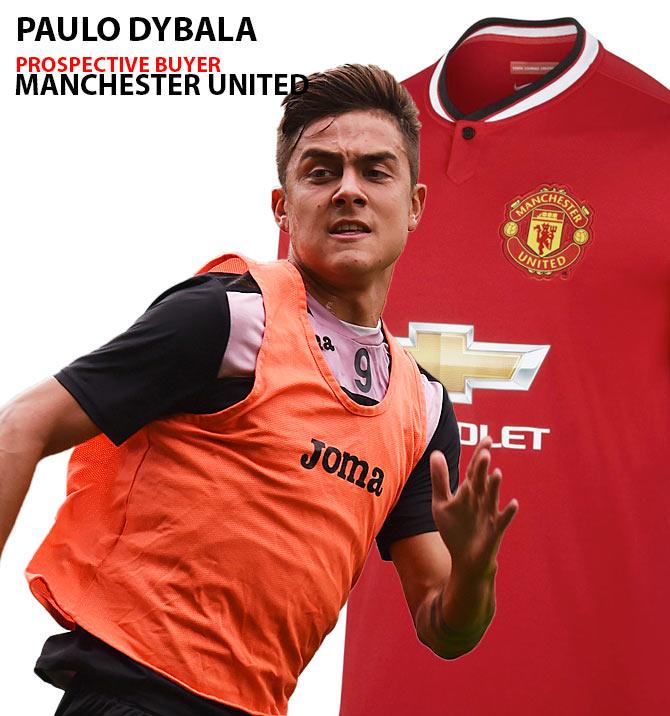 Paulo Dybala is one of the most highly rated young talents.
Palermo president Maurizio Zamparini was aware of two things: that he won't be able to hold on to his prized asset and that he can sell the Argentine for a hefty profit.
Zamparini made his intentions clear in saying that Dybala will go to the highest bidder.
Manchester United had for long contemplated signing the player. However, they were late to make a move.
Champions League finalists Juventus took advantage and sealed a 32 million euro deal.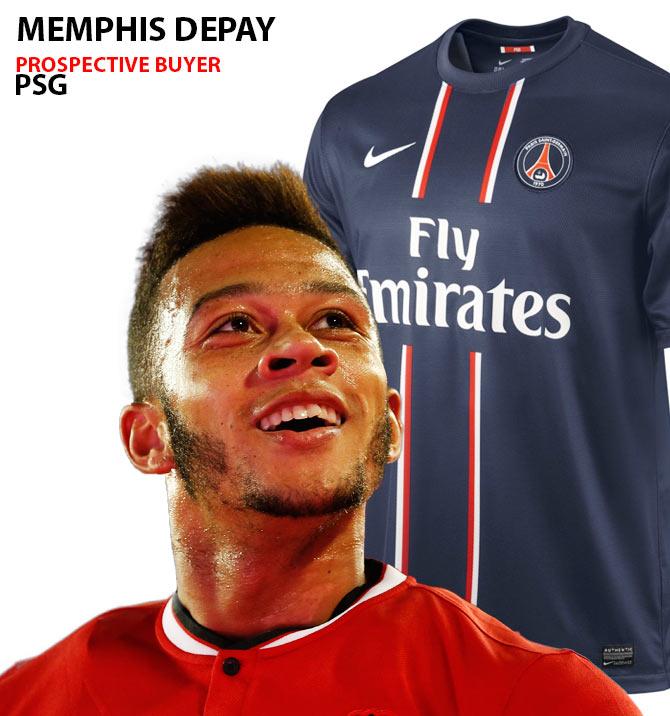 Memphis Depay has been in demand ever his exploits in the 2014 World Cup.
However, it was Louis van Gaal who suggested he stayed for once more year in his native Netherlands and continue with his development.
The Dutch coach's suggestion was a masterstroke. For Depay not just helped PSV Eindhoven win their first Eredivisie title in seven years, but also finished as the club's top scorer.
Paris Saint-Germain were quick to make a move. And it forced Van Gaal to sign Depay even before the window opened.
"The transfer to PSG was really close," Depay was quoted as saying later
"I always knew Manchester United were interested but it was nothing concrete. Then at the last moment they called and I spoke with their coach."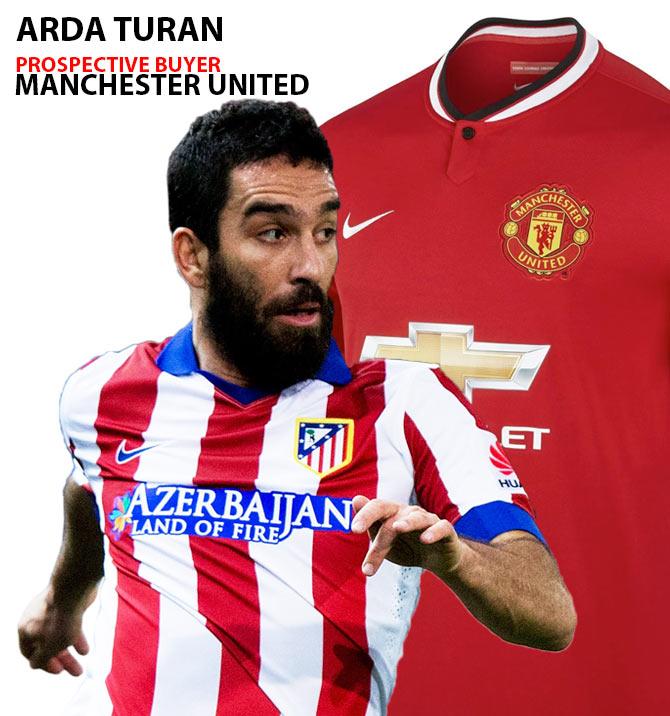 Arda Turan had a memorable stint with Atletico Madrid.
Among the many clubs interested in the playmaker, Manchester United's was the strongest, the club even making an official approach.
In fact in June Spanish paper AS claimed that the Red Devils had struck an agreement to sign Turan.
However, Turan was hesitant.
But when European champions Barcelona came calling, the Turkish player didn't hesitate, this despite being aware that he won't be able to play till January 2016, thanks due the sanctions the Catalan club is facing.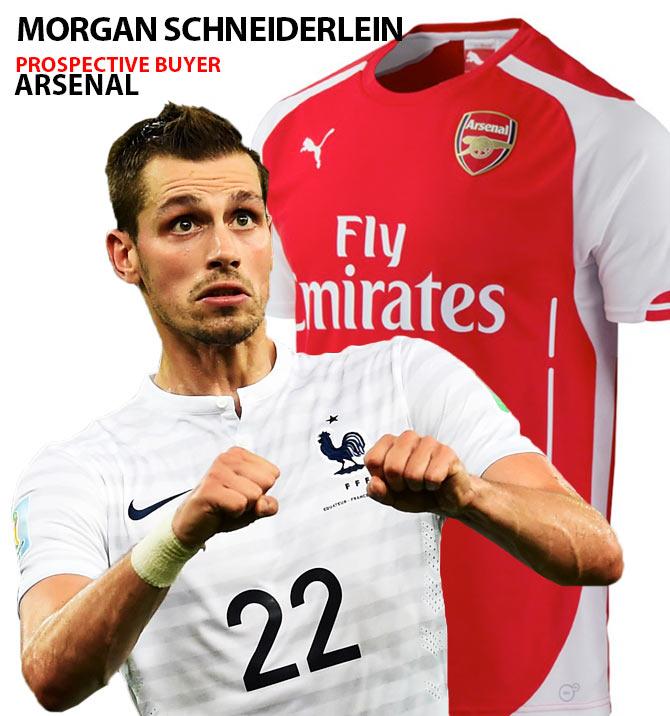 Tottenham Hotspur had all but snapped up Morgan Schneiderlein last season.
However, he remained at Southampton and helped the south coast club to their best ever Premier League finish (seventh), and consequently European qualification.
Manager Ronald Koeman was aware he won't be able to hold on to his prozed asset this year.
But the Tottenham interest had waned. Instead it was Arsenal who were keen.
Even the Frenchman was keen on working with Arsene Wenger. However, the Gunners were late i making an offer.
Manchester United had an initial bid rejected before finally shelling out 35 million euros.
For the record, Schneiderlein scored on his United debut, against Club America, in United's pre-season tour of the United States.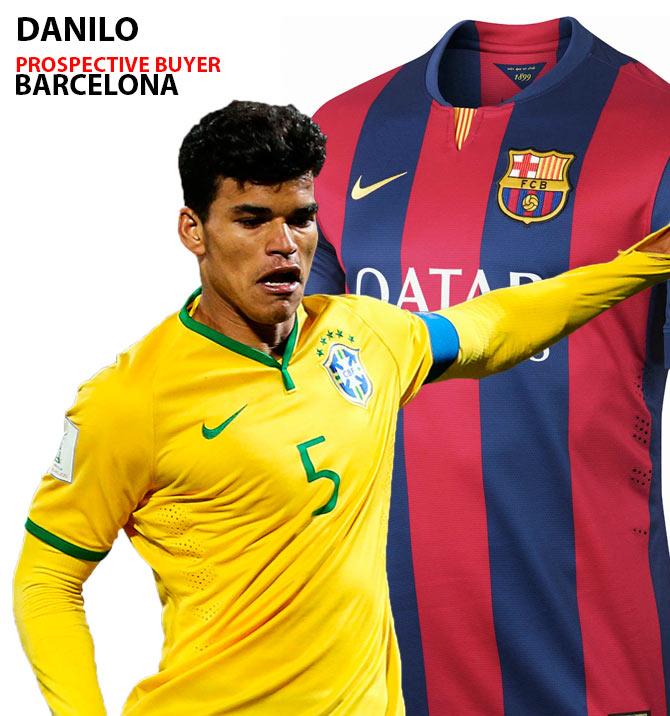 Danilo was signed even before the season got over.
Amid strong interest from Barcelona, it was rivals Real Madrid who made the first move.
The Porto right-back was the Catalan club's top target, to replace veteran Dani Alves, and negotiations were already underway.
However, when Real want a player, they simply but him.
The Portuguese club were offered 31.5 million euros, and that was it.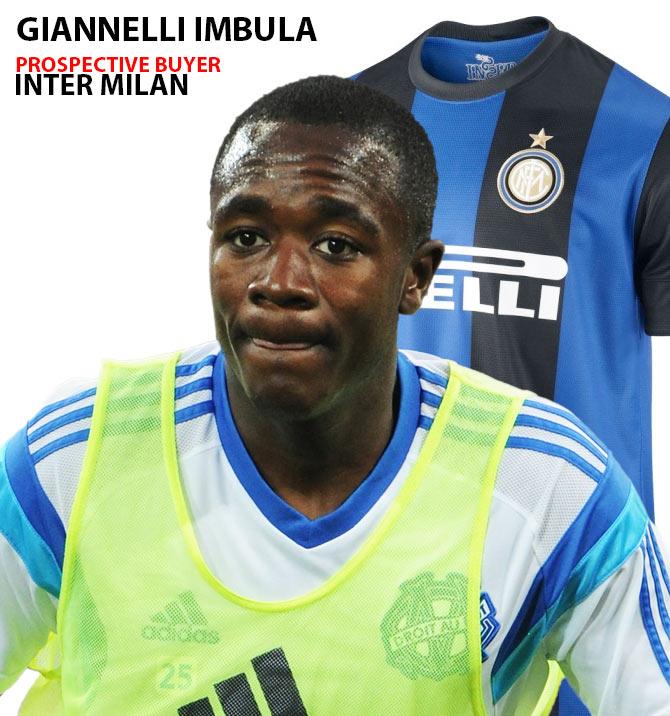 Giannelli Imbula to Inter Milan was a done deal.
Well, almost.
The Italian club scuppered it with their dilly-dallying tactics.
In fact, later Imbula's father Willy Ndangi expressed his disappointment in the way Inter acted, saying the Nerazzuri made him 'sick'.
FC Porto pitched in with a 20 million euro offer, and Marseille were more than willing to cash in on their prized asset.