Home > Sports > First Look


Congratulate the Indian hockey team

September 09, 2007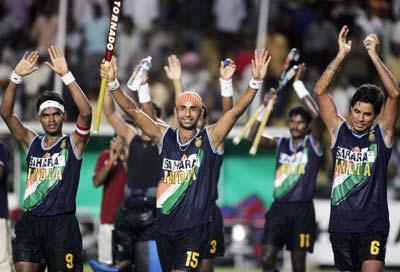 India defended their title as Asian champions as they overwhelmed Korea 7-2 in the final of the BSNL Asia Cup hockey tournament in Chennai on Sunday.
India, who opened scoring in the fifth minute of the match, led Korea 3-1 at half-time.
The hosts thus motored to their seventh straight victory in the tournament.
Join us in celebrating the Indian triumph!