Home > India > Cricket > Report


Spotted! Sania Mirza in a hijab

November 09, 2006 16:54 IST
Last Updated: November 11, 2006 10:54 IST

Reader Suhail Ahmed Sajjad sent us this picture from Mecca, Saudi Arabia.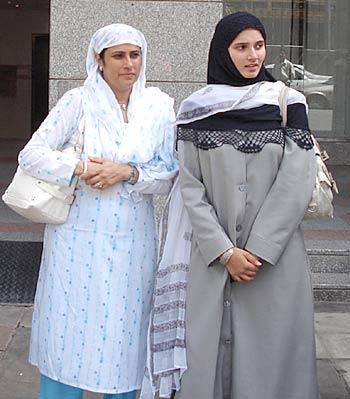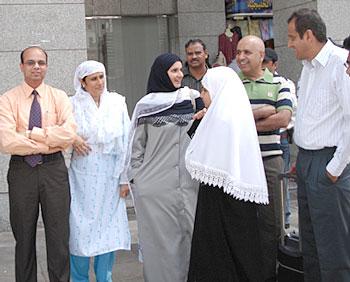 'These pictures were taken during Sania's visit for Umrah this September. We took these picture with Sania's parents' permission,' writes Suhail.
If you encounter your favourite cricket/sports personalities, send us your photograph on sportsdesk@rediff.co.in. We will feature the best images right here on Sports or Rediff Cricket.
Editor's note: As readers have pointed out, it is a hijab and not a burqa. The headline is changed accordingly.