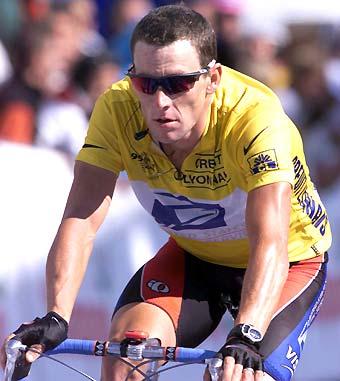 Image: Getty Images
July 25, 2003
The Great Survivor
The cragged mountains of the French Alps are a daunting prospect for all who seek to conquer them. In the last four years, one man has constantly defied the odds to win the Tour de France, cycling's toughest race.

But Lance Armstrong has faced greater challenges. His career was disrupted in 1996 when he was diagnosed with testicular cancer, which had spread to his brain and lungs. Doctors gave him a 40 per cent chance of recovery.

The heroic tale of his recovery and rise to the top of his chosen field is now well-documented. Armstrong has transcended the boundaries of being an ordinary athlete; he is a symbol of hope to all, for whom hope does not exist.