Shailajanand Mishra lists The Hottest Videos of the Week! Take a look.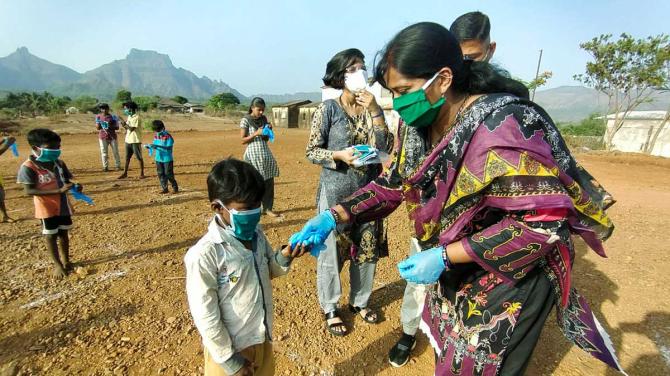 Every week is full of newsworthy events. And we make sure we bring you the most interesting ones, with a special twist.
These videos are chosen by you, through your likes.
So if you'd like to see your favourite video on our weekly round-up, make sure you like them on iShare.
---
Girl, grandmother forced to live in public toilet
Date: June 11
Location: Nalanda
An elderly woman and her granddaughter are facing the painful whiplash of poverty in Bihar's Nalanda.
While grandmother Kaushalya begs for food, the duo shelter in a public toilet.
---
Pregnant woman's 10 km journey to ambulance
Date: June 11
Location: Visakhapatnam
A pregnant 26-year-old tribal woman was carried in a doli (palanquin) for about 10 km through a forest area due to the lack of a proper road at Kinneralova tribal village in Telagavalsa junction, Visakhapatnam.
S Chilakamma, who went into labour, was carried till the ambulance, which had arrived from Telagavalasa junction to take her to the hospital.
Due to the lack of a proper road, locals say the tribals take their pregnant women to the health centre on makeshift carts.
---
Alia celebrates!
Date: June 12
Location: Mumbai
Alia Bhatt was spotted lunching at Bastian, a popular restaurant, with elder sister Shaheen and bestie Anushka Ranjan.
The movie star is working on a slew of films, including Sanjay Leela Bansali's Gangubai Kathiawadi, S S Rajamouli's RRR and Brahmastra with beau Ranbir Kapoor.
---
Lockdown blues? Build a seaplane
Date: June 14
Location: Jorhat
You can do amazing things during the lockdown.
A man from Titabor town, Jorhat district, finished building a seaplane.
During the day, he works as a mason.
He used a 220 horsepower motorcycle engine to power the seaplane, which he built in two years.
---
Bedridden umbrella maker's pandemic woes
Date: June 12
Location: Kozhikode
Haris, an umbrella maker from Kozhikode's Perambra who has been bedridden for the past 23 years, has been struggling to keep his business going during the pandemic.
Recently, an NGO started helping him to get orders via WhatsApp.
"The accident happened 23 years ago," say Haris. "I learnt umbrella-making later and have been selling them for 10 years. The pandemic affected my business. Now, New Life Charitable Trust is helping me sell umbrellas through WhatsApp. It is my only source of income."
---
Why this cop is educating 50 children
Date: June 13
Location: Mumbai
Mumbai Police constable Rehana Shaikh has set an example of humanity amid the COVID-19 pandemic.
She took charge of educating 50 poor tribal children.
She has also helped around 54 people by providing plasma, oxygen, blood and other hospital-related services.
Mumbai Police Commissioner Hemant Nagrale has honoured her with a certificate of excellence.
---
Sinkhole swallows car
Date: June 13
Location: Mumbai
A car was completely swallowed by a sinkhole in a residential area in Ghatkopar, north east Mumbai, on June 13.
A traffic policeman said, "There was a well there. Some people covered it with a concrete slab and started parking cars over it. The incident occurred due to land subsiding after heavy rains. No one was injured."
---
Baby girl found floating in a box in the Ganga
Date: June 16
Location: Ghazipur, Uttar Pradesh
A 21-day-old baby girl was found floating in the Ganga river in Ghazipur, Uttar Pradesh.
The baby was found in a wooden box. When people heard the sound of crying, they opened the box and found a baby girl wrapped in a shawl inside.
Her horoscope and pictures of gods and goddesses had been placed inside the box.
"I want to take the responsibility of the baby as the Ganga has given her as a blessing," said her saviour.
The child is in good health.
---
Spider webs blanket Australian bushland
Date: June 17
Location: Gippsland, Australia
Massive spider webs were seen in Australia's Gippsland on June 14 after heavy rainfall.
Videos of the vast webs have gone viral online.
The webs were spread on roads, poles, road signs, trees, etc.
---
Feature Presentation: Ashish Narsale/Rediff.com