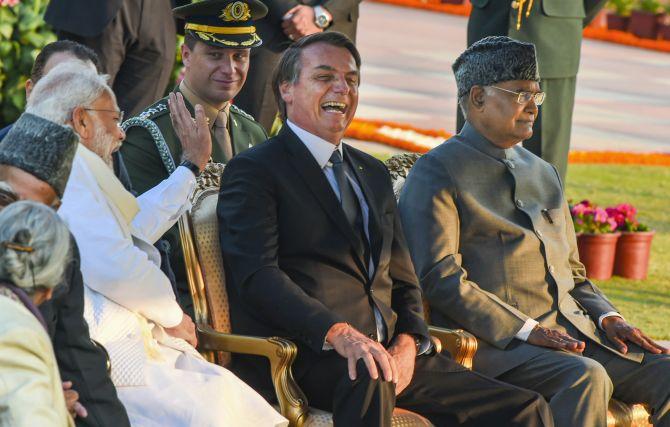 The all powerful prime minister's office has selected the chief guest who will grace Republic Day 2022.
The name is currently not being disclosed, a source tells us, because of its 'political implications'.
That makes us curious. Who could this mysterious chief guest be, whose choice -- remember Modi-Shah never make a move without its electoral implications -- could influence the result in the Uttar Pradesh assembly election, scheduled to be held a few weeks after the Republic celebrates 72 years of its founding?
We list likely and unlikely possibilities, and ask you to vote for who you think it could be.
Feature Presentation: Ashish Narsale/Rediff.com