'Passengers feel since they have paid for the ticket it means they are entitled to unlimited free drinks.'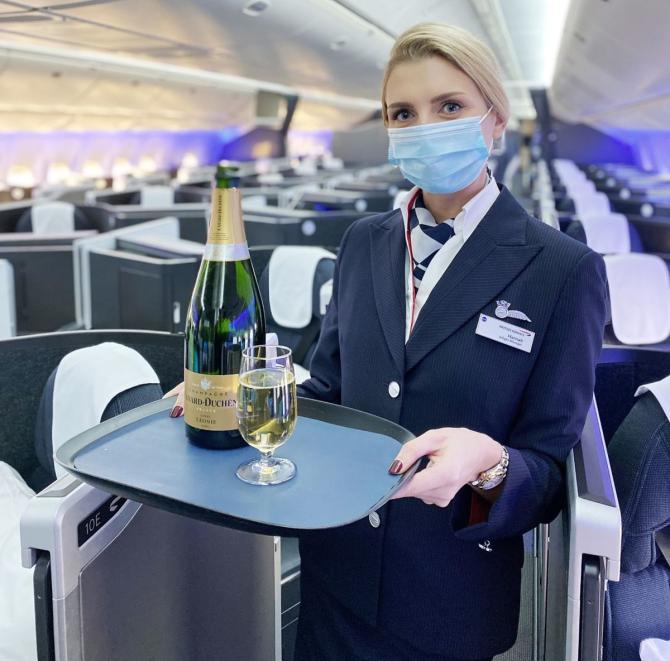 Cabin crew on international sectors get to see the world, earn good money, but their job is fraught with immense professional stress, especially in recent times.
Dealing with passengers has increasingly become difficult.
Incidents of passengers demanding more drinks and arguing with cabin crew for not giving them another peg or getting boisterous after having a drink too many, even attempting to open the door while flying or smoking in the lavatory ... are some of the examples of the unruly passenger behaviour that cabin crew have to face regularly.
"Our Indian mentality, especially for men, is that they don't differentiate between free and complimentary drinks. They feel they have paid for the ticket and that means they are entitled to unlimited free drinks."
"We give 2 or max 3 drinks. If we say we can't give you more, they start arguing -- particularly on the Bangkok or Dubai sectors," says an experienced cabin crew with many of years of service.
"When the liquor service is over and we have to serve lunch, they come to galley and beg and sometimes fall at our feet!"
"If they are in a group, they become even more aggressive. We can't get angry with them, but we have to be firm, put our foot down and at no cost serve them anymore alcohol."
Arguments with the crew are very common. There are times when passengers board after having had a few drinks and then have another 3 drinks on the flight.
"They think if they can have 6-7 drinks in a bar, they can do the same in a flight. Three drinks are more than sufficient in a flight, but they start arguing when you try and stop them."
"Many a times on the Bangkok sector, the attitude is that they are going for a holiday so they start drinking from airport itself."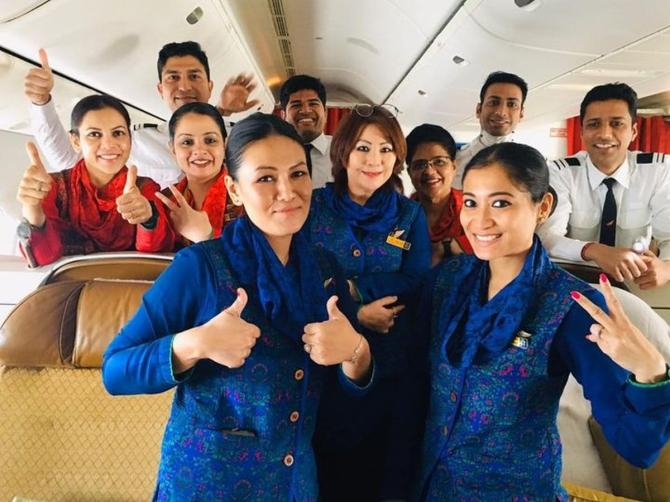 Passengers also know they could get away for drunken behaviour or being rude or touching an air hostess inappropriately.
The rule is to hand over such violators to the airline security or the CISF, but crew rarely press charges because they know that would mean making several rounds of the police station. The cabin crew spoken to for this feature said the crew often do not have the time in a busy flying schedule to pursue such cases.
"Thus, the passengers know no fear. They smile and walk off. But this is not the case in a foreign country or a foreign airline where they can be immediately handcuffed and taken. There is no problem for the crew after that. Passengers also are very careful and will not do any such thing in those sectors -- they won't try it on Etihad, Emirates, Qatar or flying to the US for example -- because they know they can land up in prison," says the airline crew.
"If passengers get boisterous, we have to inform the seniors or captain, but before that we try to handle it ourselves."
"When they start getting unruly and can't be controlled or try opening the door or risk inflicting physical harm, you have to handcuff them. Plastic handcuffs are carried on board. The passenger is restrained and handed over to the police on landing which comes under the realm of unruly behaviour."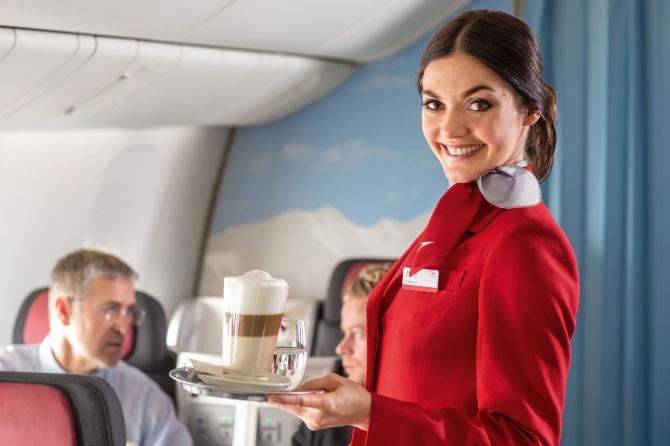 Most cabin crew feel that usually, long haul flights don't have such incidents of drunken behaviour because the passenger profile is mostly 50 and above.
Business and first class are basically occupied by older people and thus do not have such alcohol-related issues.
The urine incident on the New York-Delhi flight last November was an aberration, they feel. But the situation could have been handled better. The crew should have been more empathetic to the elderly lady travelling in business class and moved her to the vacant seat in first class, says another airhostess.
But cabin crew does not have the authority to upgrade a passenger unless the captain gives the go ahead.
"Since the cabin supervisor is in charge of the cabin, s/he should also be given more authority to take such decisions. In many international airlines, cabin crew has more decision-making authority."
The urination case should have been dealt with when the flight landed at Delhi airport itself.
As per the rules, the cabin supervisor makes a report of every incident that takes place in the flight which has to be signed by the captain on landing.
"Only then can we walk off the aircraft," says a cabin crew who has been the senior-most in the cabin in many international sectors.
The report is then sent to the appropriate department to take whatever action it merits.
In the aftermath of the passenger urinating on an elderly passenger in business class on the Air India flight last November, the captain and four cabin crew have been de-rostered by the airline.
They will not be permitted to fly pending investigation and cabin crew may be sent back for training for 1-2 weeks. The cabin supervisor may also lose seniority.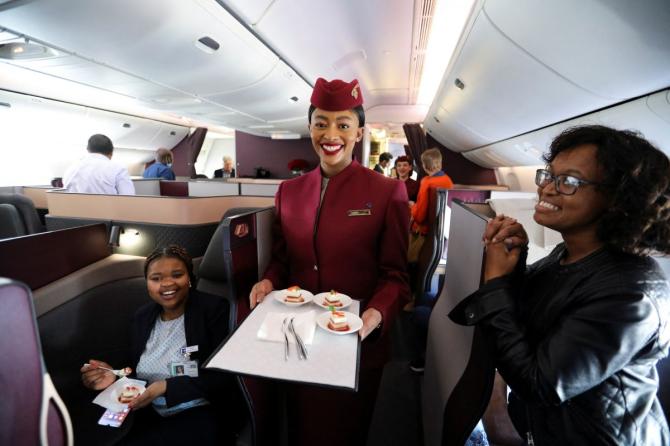 With younger cabin crew being inducted, the age profile of staff within the cabin is comparatively much younger with 4-5 years of work experience.
Long haul flights have 15-16 cabin crew members. Flying schedules have also become far more hectic.
Recently, there was an incident of a physical brawl on a Bangkok-Kolkata flight and another case of a man allegedly urinating on the blanket of a female passenger on a Paris-Delhi flight.
"The other day, a man kept arguing with me because he did not want to straighten his seatback for take-off. He said he had paid extra for the ticket, so he would not make the seat upright!"
"This unnecessary and needless argument was happening at the start of a 9-hour flight."
"Maybe it's a reflection of the times we live in that some passengers are so frustrated and mentally strained that it is leading to such incidents of extreme behaviour in the air."
"Day to day it seems to be getting quite terrible and terrifying for cabin crew."