This was the first time US authorities had filed an unlicensed money remitting case involving a Bitcoin kiosk.
P Rajendran reports.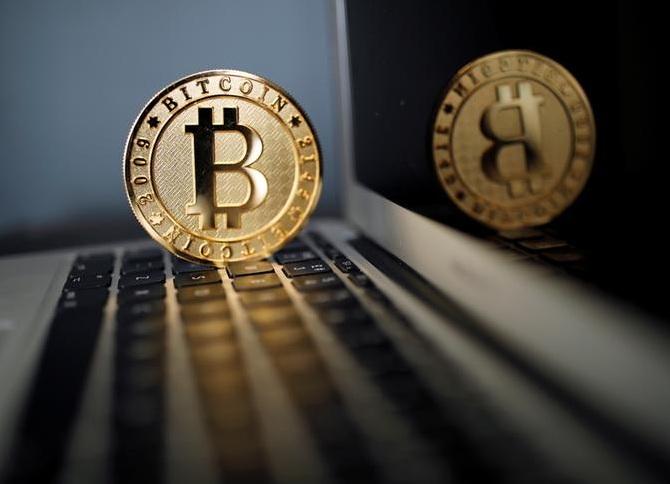 When Puneet Kakkar, an assistant US attorney in California, helped prosecute a launderer of cryptocurrency, he may have made history: It was possibly the first federal criminal case involving an illegal money services business involving a Bitcoin kiosk.
Kunal Kalra, the money launderer, who is also of Indian origin, has now agreed to a plea deal which can lead to him getting life imprisonment and paying huge fines.
Kakkar pointed out that the US department of justice has certainly prosecuted peer-to-peer traders, people who exchanged dollars for bitcoins in person.
But this was the first time the federal authorities had filed an unlicensed money remitting case involving a Bitcoin kiosk.
Kalra, 25, who ran the kiosk, had not maintained the effective anti-money laundering programme required of those dealing with the cryptocurrency under the US bank secrecy act.
That in itself could have been put down to laziness or negligence, one that could have earned him a hefty fine, albeit one that could put him out of business.
But Kalra also actively worked with drug dealers and other criminals, exchanging up to $25 million in cash and virtual currency struck in the darker recesses of the Internet under the aliases 'kumar', 'shecklemayne' or 'coinman'.
He used the names of fake businesses to drive the operation.
Three business names he used -- Bright Model Inc, Black Sphere Technologies Inc, and Socially Developed Innovations LLC -- were fake.
According to court documents, Kalra advertised on sites like localbitcoins.com, saying that he could help people exchange Bitcoins for cash.
"People would... reach out to him and exchange money (for cryptocurrency)," Kakkar said, pointing out that these transactions were not reported to the government.
Word got around and in 2017 the authorities set up stings for Kalra.
On May 15 that year, an agent of the US drug enforcement administration contacted Kalra on Wickr, an encrypted messaging app.
After meeting at a Los Angeles Starbucks, Kalra gave the agent $50,000 in exchange for 28.27 Bitcoins, keeping 5 percent for himself.
Kalra conducted more transactions with the agent, who told Kalra that he was a drug dealer, all of which was worth $400,000.
Around the same time, starting June 1, 2017, an agent from US homeland security investigations connected with Kalra, seeking to buy two pounds of methamphetamine in exchange for $6,000.
Under the circumstances, Kalra's ineffective money-laundering programme seemed intentional to the authorities.
He did not seek identification of his customers -- as required -- and he did not have cameras to capture any transaction on his ATM.
Kalra used encrypted messaging apps such as Wickr to communicate with customers seeking to convert cash into Bitcoin and vice versa.
According to a US justice department release, investigators seized nearly $889,000 in cash from Kalra's bank accounts and vehicle, as well as approximately 54.3 Bitcoins (equivalent to about 525,376 dollars today) and other cryptocurrencies.
He also faces federal criminal charges in San Antonio, Texas, filed earlier this month and alleging that he conspired to commit money laundering for a drug trafficking network that sold fraudulent prescription tablets, including some laced with methamphetamine and fentanyl.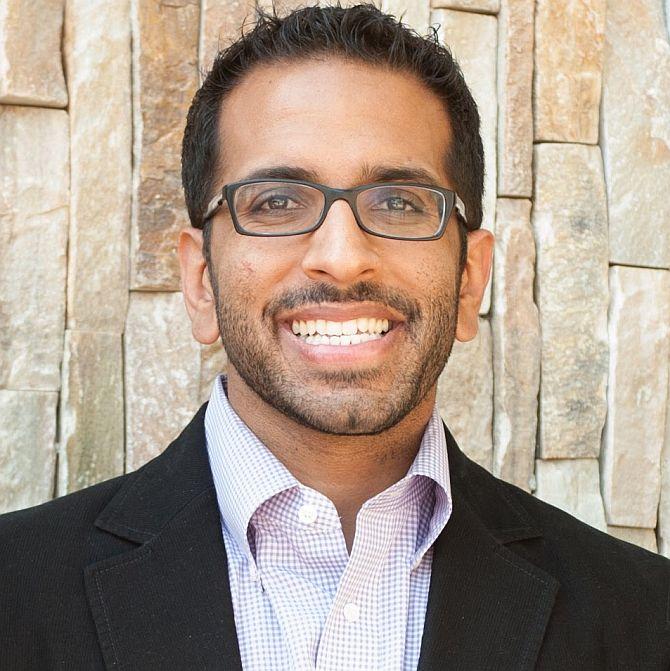 Despite an interest in law, Puneet Kakkar particularly showed an inclination towards addressing crime linked to technology.
The son of immigrant parents with origins in pre-Partition Punjab, Kakkar was born in Wichita, Kansas, and grew up in California.
He went to the University of California, Berkeley, where he stayed on to study law, among other things editing the 2008 annual review for the Berkeley Technology Law Journal.
He also did internships at the US embassy in Paris, the US supreme court, the state department and the department of justice.
After working in various legal organisations and serving as a law clerk for a federal district court, he joined Caldwell Leslie and Proctor PC in 2011, where he dealt with civil and criminal cases for clients.
In 2014, he joined the DoJ, moving from all varieties of criminal cases to drug and narcotics investigations.
In 2017, he began focusing on cryptocurrency, on money laundering, and drug distribution.
He is now deputy chief of the international narcotics, money laundering and racketeering section.
Earlier this year, he was part of the team that prosecuted a father-son team that illegally distributed methamphetamine sold on the darknet.
He also helped charge three Germans who ran Wall Street Market, which was one of the world's biggest darknet marketplaces, with more than a million users.
"This is where criminal activity is taking its next step. I care about prosecuting federal crimes, and so I want to keep up with technology," Kakkar said.
"I don't have a formal background in computer science; I have a hobby."
In an article a few years ago that hinted at his Indian side, Kakkar had joked that he had a grouse against Trader Joe's for no longer stocking the pre-chopped onion he needed to make his meals.
'Now I have to endure tears to make my daal,' he told the Angry Asian Man blog then.
Kakkar now says that's all water under the bridge.
That Trader Joe's brought pre-chopped onions back may have had something to do with it.
More seriously, he said his parents had "a good stable adjustment to life in the US, because of what the country stands for. It's an honour to serve the country back."
His wife Vidhya, also a public interest lawyer, is originally from Chennai.
He has volunteered for the South Asian Network, and has coached the mock trial team at his high school, Whitney High School.
Kakkar said there was need for more Indian representation in the legal profession, not just in engineering and medicine.
"Part of integrating into a country is being represented in every sector," he said, pointing to the general reluctance of Indians to embrace lawyers or the legal system.
He still remembers representing, pro bono, an Indian victim of domestic violence who needed child custody and a restraining order.
Or an employee in the Little India in Artesia, California, who was not being paid and endured sexual harassment.
"That was always my... interest -- being an Indian-American attorney and helping the Indian community as much as I could," Kakkar said.
"But now I'm a federal prosecutor and it's not just the Indian-American community [I represent], it's the American community. So now I'm serving all Americans."
Asked about the influence of Preet Bharara, who was a US attorney for the Southern District of New York, Kakkar said, "He was a role model. It's people like him I look up to."
Kakkar has now begun work with other countries on cybercrime.
In December, he taught at a training conference in Kuwait focused on money laundering and cryptocurrency with financial intelligence officials.
He also taught a seminar on the subject in Indonesia in March.