Journalist Rana Ayyub refuses to allow our collective memories to fade.
That, says the celebrated film-maker Saeed Mirza, is why he cannot stop worrying about her.
An exclusive excerpt from Memory In The Age Of Amnesia: A Personal History Of Our Times.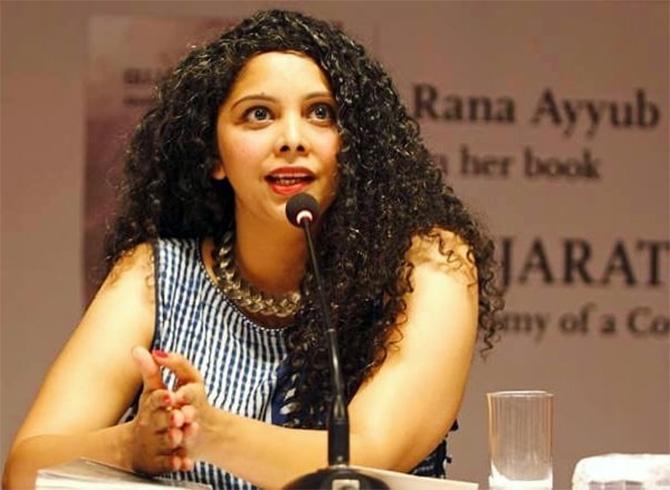 Her writing doesn't have flair or elan and she still has to develop the skills for deep political and historical analysis.
But what Rana Ayyub has going for her is incredible courage and the dogged determination of an investigative journalist who refuses to let a story die.
Simple as that sounds, very few journalists have this quality.
Rana Ayyub refuses to allow our collective memories to fade.
I first read her articles/exposes about 12 years ago when she along with a few other colleagues wrote for a magazine that specialised in investigative journalism.
Thanks to the work of these incredibly talented youngsters and the brilliance of its working editor, the magazine shot into prominence and became a force to be reckoned with in the Indian and international political scene within a few years.
Unfortunately, thanks to the shenanigans and opportunism of its founding editor, the magazine suddenly collapsed.
Thousands upon thousands of loyal readers who had backed this path-breaking enterprise felt cheated and the talented bunch of journalists who had made the magazine what it was had no choice but to head off to new pastures.
I often wondered about Rana. Where was she? Was she still writing, and if she was, where was her stuff being published?
Some friends told me that they had seen her on television programmes that had too many panellists for any serious debate. Then even these sightings ended.
Why the hell was I concerned?
I guess it was because of the stuff she had been writing about: it had deep political ramifications and the people in her firing range were incredibly powerful politicos and a very secretive fascist organisation.
Besides, even the police force and the administration of the state she had targeted had been compromised and brought to heel.
Am I being too dramatic?
I don't think so.
Three left-wing rationalists have been murdered for their views.
Journalists with liberal views have been eliminated.
People branded as hoodlums have been killed in 'encounters'; others branded as terrorists have been arrested and incarcerated and tortured for years before being released for lack of evidence.
Even members within the fascist fraternity who had differing opinions have been found murdered.
Students protesting against ideological incursions and growing intolerance were slapped with sedition charges.
Scholars, writers and film-makers have been viciously attacked too.
Yes, Rana Ayyub had a battle on her hands. And I was worried for her.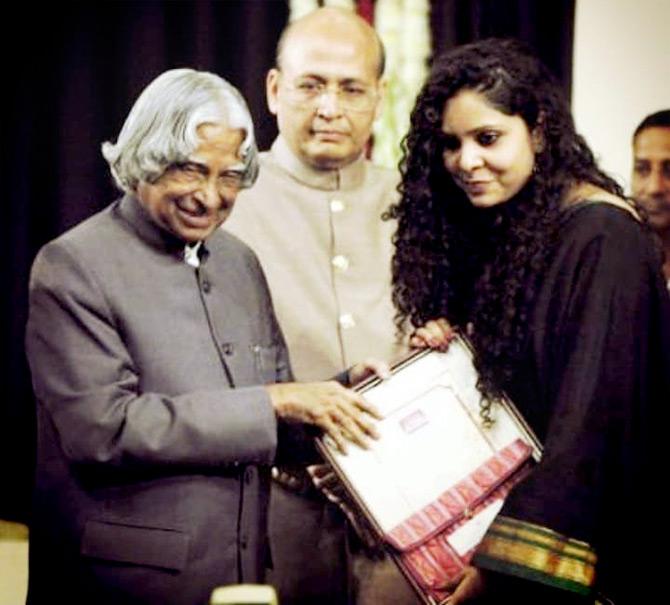 Then she suddenly re-emerged, all guns blazing. She came out with a book that she self-published. It became an instant best-seller.
Titled Gujarat Files, the book had Rana playing a stellar role as a performer. She knew she was on the watch-list because of her earlier articles, so now she passed herself off as an Indian American who just loved these fascists and wanted to know the details of how they carried out the carnage in their state.
She picked up an accent, dressed the way she thought an Indian American would, and entered the den of wolves.
What she discovered was explosive.
The perpetrators of the carnage thought they had an American 'believer' in their midst, and they opened up and proudly revealed their gruesome secrets.
Rana took it all in and then wrote her book.
Then she did something incredibly wise: knowing that her readers might doubt her revelations, she had one of the most eminent and upright judges in the country to write the foreword of her book.
The judge too was an admirer of her previous work. In the foreword, he clearly stated that he could not guarantee the veracity of what the book contained, but if it were true, it was very, very disturbing.
Well done, Rana, but I still worry for you.
Excerpted from Memory In The Age Of Amnesia: A Personal History Of Our Times by Saeed Akhtar Mirza, with the kind permission of the publishers, Westland Books.