As a part of a bridge near the Andheri railway station in Mumbai collapsed on Tuesday morning, a local train was just about to pass under it.
Had it not been for motorman Chandrashekhar Sawant's presence of mind and timely action, the mishap could have had worse, tragic, consequences.
Sawant halted the train by applying the emergency brake when he saw the debris falling as the train approached the collapsing bridge.
His action saved the lives of countless commuters and prompted Railway Minister Piyush Goyal to announce a Rs 5 lakh reward for Sawant.
Rediff.com's Syed Firdaus Ashraf spoke to the hero.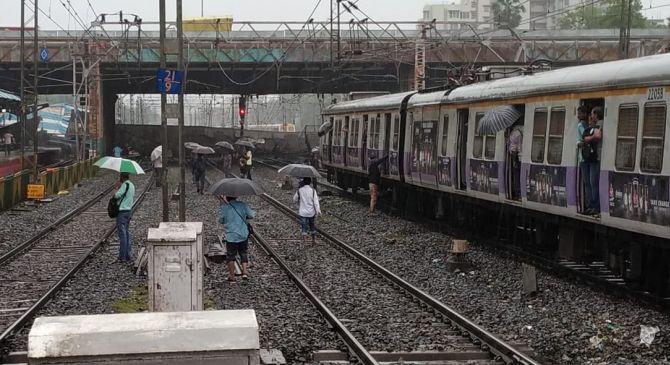 "Can I speak to Shri Chandrashekhar Sawant?" I ask the person who picks up my call to the Western Railway Motormen Association office.
He calls for Sawant who comes on the line.
"Are you the same Mr Sawant who halted the train at Andheri station today, saving the lives of hundreds of commuters?" I ask.
He confirms his identity.
I congratulate him on the Railways' Rs 5 lakh award.
Sawant is taken aback. He has no idea that Railway Minister Piyush Goyal has announced such a reward for him.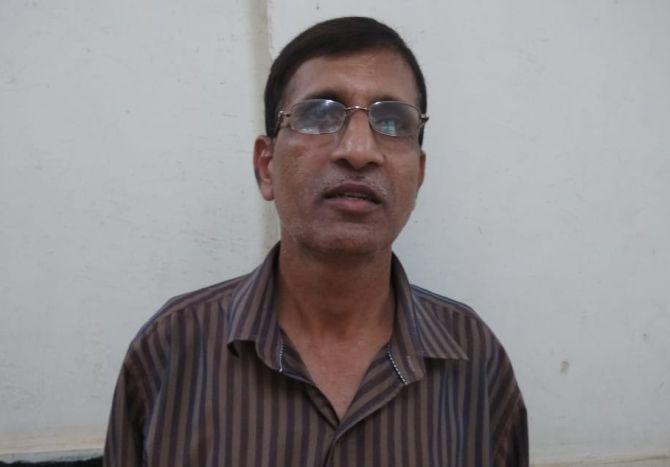 "What are you saying?!! This is news to me!! Nobody has told me yet," a startled Sawant exclaims.
"Piyush Goyal has just announced it," I tell him.
Taking a deep breath, he says, "This is unbelievable."
Sawant recalls how the events unfolded on Tuesday morning when he stopped the train, seeing parts of an overbridge collapsing.
"I started the slow local train from Borivali at 7.06 am for Churchgate. It was raining heavily," says Sawant.
"As soon as the train reached near the bridge at Andheri station, I saw debris falling on the tracks."
"My train was 50 metres away from that debris that was falling. I didn't know how to react. I thought of God and immediately applied the emergency brake," he explains.
Luckily for Sawant and the commuters on the train, it had just left Andheri station and not gathered speed.
It was also a 'slow' train, which usually runs at a lower speed than a Mumbai 'fast' train, because it has to stop at each station, unlike the latter which only stops at a few stations.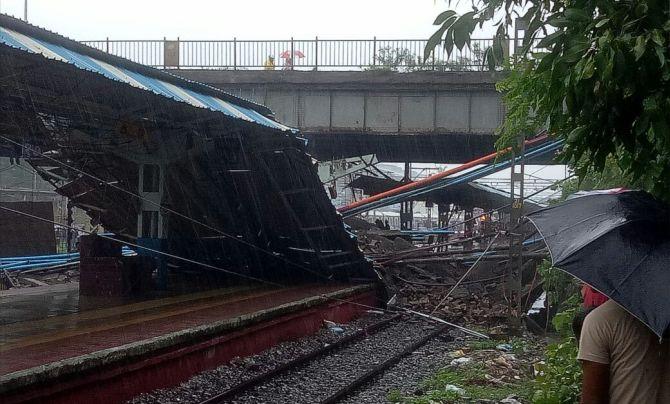 "If I had not applied the emergency brake, the debris falling on the tracks could have come under the wheels, resulting in a derailment. That could have endangered hundreds of lives," says Sawant.
"I was only doing my duty," he says. "I did not do this for money."