'Gogoi will be remembered as someone who recovered Assam as a state, as a people and society from the fear of insurgency that had struck the state from the 1980s till 2000.'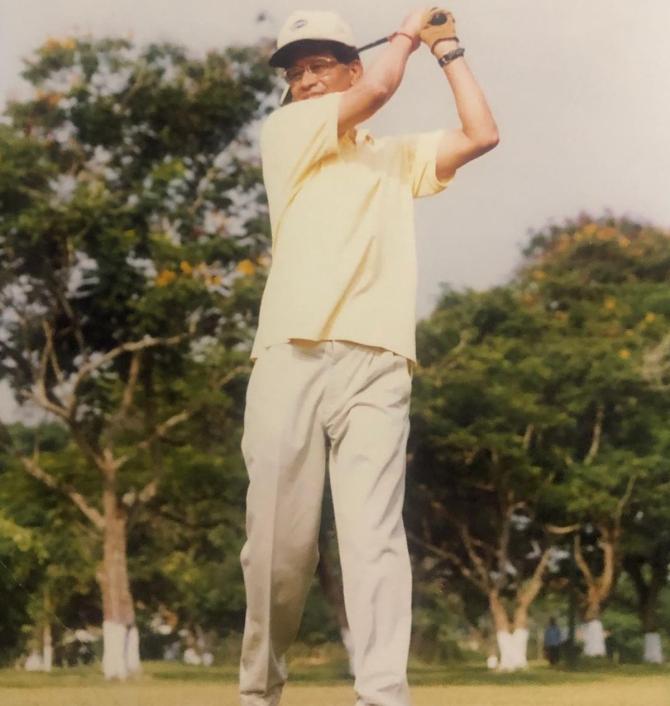 Nitin A Gokhale, national security analyst, founder, Bharatshakti.in and Stratnewsglobal.com, spent three decades in Assam covering the insurgency in the north east.
Gokhale reported extensively about the state for Outlook magazine.
In an interview to Syed Firdaus Ashraf/Rediff.com, Nitin A Gokhale recalls Tarun Gogoi's legacy.
---
Tarun Gogoi was not keen on Assam state politics; he wanted to be a part of politics at the Centre.
He was one of the early Congress leaders when Rajiv Gandhi became general secretary of the party following Sanjay Gandhi's demise in 1981. Gogoi was one of the few chosen to assist Rajiv in politics. He later went on to become a member of Parliament from Assam, before becoming chief minister of the state.
After he became the chief minister, he made the best use of the opportunity and ruled Assam for three terms. He was quite popular and made a difference in the state.
Insurgency in Assam was winding down when he became chief minister and during his term, it came under control.
In his 15-year tenure, he gave a free hand to the Indian Army and the police. He never interfered politically in their work. Most of the problems Assam had faced were because of political interference in police work.
Tarun Gogoi played the role of healer in Assam society which was divided at the time. It was he who put Assam on the path to recovery and prosperity.
He made Guwahati a vibrant city by allowing night clubs, discos and eating places. His contribution by the end of century will be remembered as someone who recovered Assam as a state, as a people and society from the fear of insurgency that had struck the state from the 1980s till 2000.
He had no personal malice against anyone. He was very considerate and a very gentle person. He never had any enmity and was never a hard politician in that sense. He certainly knew how to be successful and how to survive in politics.
He was very jovial and loved a good laugh. He was very approachable and never criticised anybody strongly. He was a quintessential old-style politician who had friends across parties.
He was also successful in getting his son, Gaurav Gogoi, into politics.
He was not involved in the Assam Accord, but he ensured that insurgent organisations like the United Liberation Front of Asom were brought in control during his rule.
On illegal settlements in Assam, he was not instrumental in making that happen, but he only continued policies of the Congress party.
He knew the Congress was dependent on the migrants for votes. He never actively encouraged or discouraged the migration. He let things be, as he had no extreme views.
In his heart, he knew migrants were not good for Assam or the country, but the Congress depended on migrant votes so he just ignored that problem.
I will not say that was a blackmark on his political career, but if he had done that, it would have been a popular decision for the indigenous population of Assam.
He could have cracked down hard on the illegal population of migrants, but he didn't do so. And I think it was his nature as he did not take extreme steps. And he was a survivor.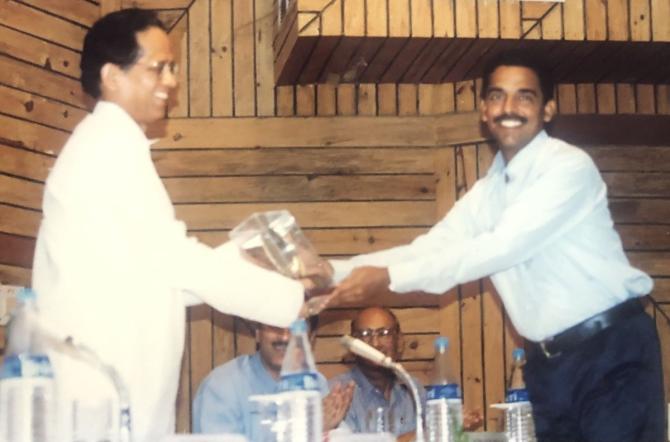 When the All India United Democratic Front was formed, he knew Badruddin Ajmal's party was a threat to the Congress, but he made sure that the Congress retained the advantage to get the migrant votes.
He successfully managed to do that for two terms, but by his third term the AIUDF had become stronger. He could not contain the rise of AIUDF and at the same time he could not contain the rise of the Bharatiya Janata Party in Assam at the end of his political career.
He saw the success and the decline of the Congress in his lifetime.
On the issue of the National Register of Citizens, he said it was dividing Assam on communal lines. He was opposed to it, but he knew he could not do anything because it was mandated by the Supreme Court. He was practical enough to say that let it happen, but never took any extreme views on it.
He was very loyal to the Gandhi family. He had links with Indira Gandhi and never ever thought to become independent of the high command. He always knew his place and was not popular when he became the state chief mnister for the first time. But with his jovial nature, he ruled for three terms and which is a big achievement that not many can boast of.
In the last elections he could not stop the BJP because anti-incumbency was a big factor. He was also getting old and by that time the BJP had taken the Congress's strong leader, Himanta Biswa Sarma, into their fold.
My one memory with him is that he proudly used to say, 'Look at this Gokhale from Maharashtra'. While introducing me to other people he used to say I am Assamese. He never spoke any other language, but Assamese with me. He was very proud that I had assimilated very well into Assamese society and always showcased me in a crowd of Assamese people.