'I have dedicated the video to the kindest people of this great nation.'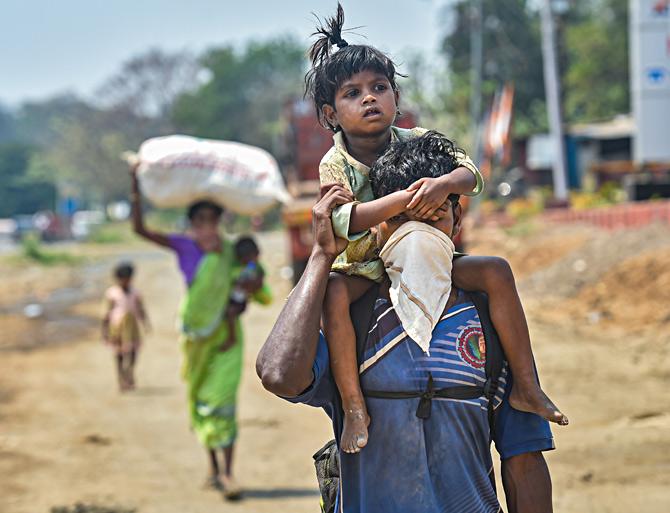 Lakhs of migrant labourers have been walking back to their villages, as their workplaces shuttered during the nationwide lockdown.
It is the worst human tragedy India has seen since Partition.
One of the worst moments of the present has also brought out the best in people as citizens everywhere have tried to help the migrants in whatever way they can. Providing shelter, food and water, arranging for transport.
Helping out in his own way is the singer, writer and composer Deb, who has created a video, Safar, featuring his song set to visuals of the migrants pouring out on India's roads.
Here he tells us what made him create the video and what he hopes to achieve with it.
---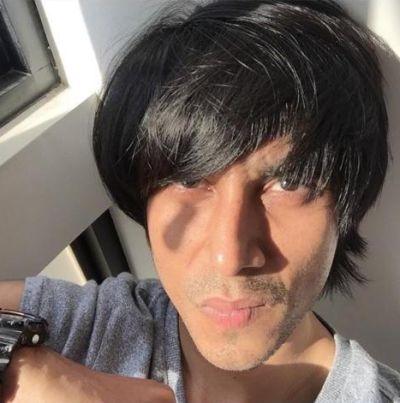 On March 24, I was reading the daily newspapers. I was reading about how the migrants were walking home.
A picture of a little girl sitting on her father's shoulders moved me.
Another image of a man eating leaves was equally shocking.
People were walking because they have no money for food or water. They don't even have a bottle to fill water.
The government doesn't want this, it is nobody's fault.
Scarcity of money is the cause.
I was reminded of Thomas Jefferson's famous words, 'May I never get too busy in my own affairs that I fail to respond to the need of others with kindness and compassion'.
What are we today? We are earning, spending and saving. Some 85% of the people are like this.
I wanted to raise awareness. The government wants to help, but cannot. As citizens we have to carry this message to every citizen.
In the post-Covid world, the world has to be co-operative.
People have to help each other. See what is happening in Bengal (after cyclone Amphan). They need help.
Indians are compassionate. We share our food. I want people to help these migrants.
For my awareness video, I wrote the lyrics, I composed the music, I sang the song. I am a singer and song writer.
Making the video was a new experience as the team was sitting in various places in their homes. It is a new normal art form.
I live in Mumbai. I earn my living as a singer, writer and composer. I have been in the field for six years now.
This song is from my heart, it is to create awareness. The video was made in two days.
We need to have a social conscience, we need to give back to society, to the poorest people.
I don't want people to eat leaves on the road.
The compassion has to come out of our home to the people on the road.
I hope lots of people see the video, are moved by it and go out and help people.
Watch the video, Safar, below:
The song is in Hindi.
It says you are walking with dreams in your eyes. There is nobody for you, you are the journey for yourself. You have worked for others all your life without sleep.
You were there in the city all your life, but remained nameless. Tell your heart, this life, you are the journey for your life.
We have ended the video with an earnest request to all photographers and the publications, whose images have been used to kindly look at the purity of thought and let this message pass.
I have dedicated the video to the kindest people of this great nation.
As told to A Ganesh Nadar/Rediff.com