Thulasenthirapuram and Painganadu villages in Tamil Nadu celebrate Kamala Devi Harris's victory.
A Ganesh Nadar/Rediff.com reports.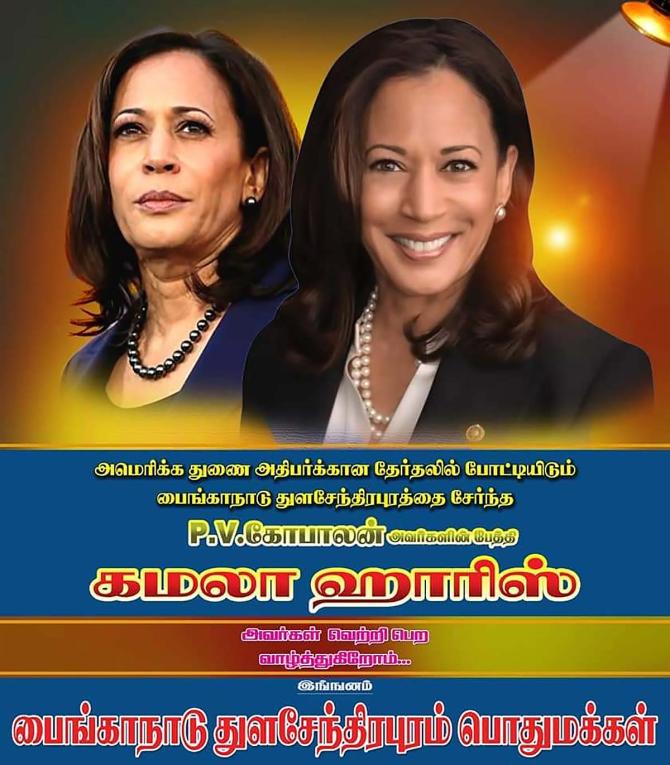 \
When the closely contested presidential election in the United States was won by Joe Biden and Kamala Harris, there were a slew of celebrations across that country.
The Democrats, and those who did not want to see Donald J Trump in the White House once again, did not hold back their joy.
Celebrations also erupted in two villages -- Thulasenthirapuram and Painganadu are located close to each other -- in Tamil Nadu's Thiruvarur district.
Their connection to the American election?
Vice President-elect Kamala Harris's maternal grandfather, P V Gopalan, was born in Thulasenthirapuram. Her maternal grandmother, Rajam, was born in Painganadu.
Their eldest child, Shyamala Gopalan, is Kamala's mother.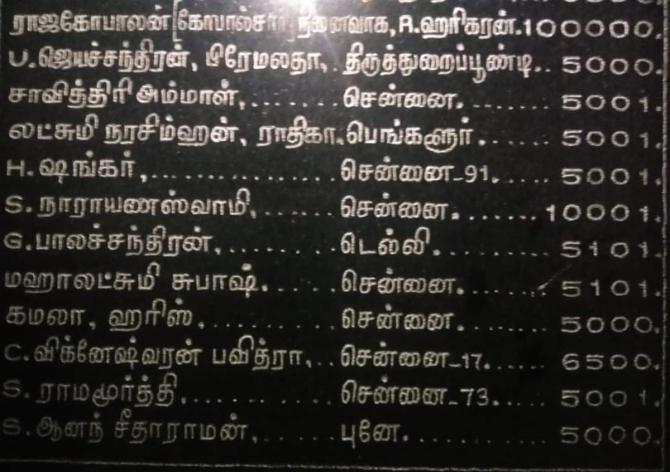 While Harris has not visited either village in decades, her family renewed their connection in 2014 when her aunt donated Rs 5,000 to the Dharmasasta Ayananar temple.
The villagers say this donation in Kamala Harris's name is inscribed on a stone in the temple.
"We always knew her grandparents were from our village and the bond grew stronger after she donated money to our temple," says Thulasenthirapuram's J Sudhakar, a farmer and highway contractor.
When Harris announced her candidature, the villagers decided to conduct a special puja for her.
On November 3, election day in the US, they did 12 abhishekams of the temple deity.
"As Kamala said she likes idli-sambar, we served breakfast in the temple (annadhanam or donation of grains), which consisted of idli-sambar and vadai. We served a variety of rice kichdis in the afternoon," adds Sudhakar.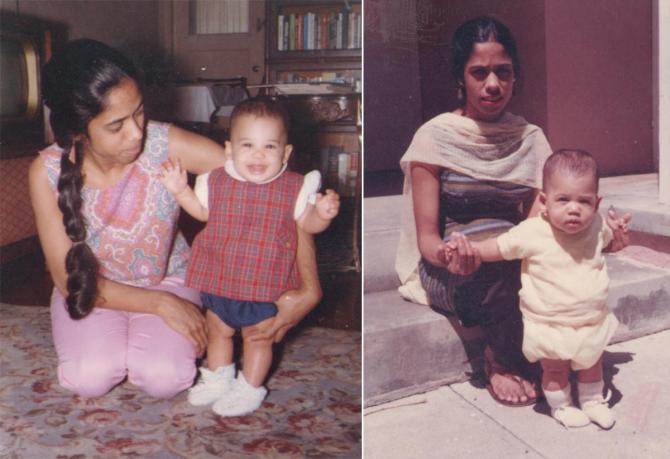 The next morning, they performed another puja in the temple.
When Harris was announced the winner, they decorated the temple and the village with rangoli. They burst crackers and distributed sweets.
Tamil Nadu's Food Minister R Kamaraj, DMK MLA Kalaivanam and other local politicians joined the celebrations.
Sudhakar -- his wife is a DMK councillor -- says he spent Rs 40,000 on the celebrations as his grandfather was a friend of P V Gopalan, Kamal's grandfather.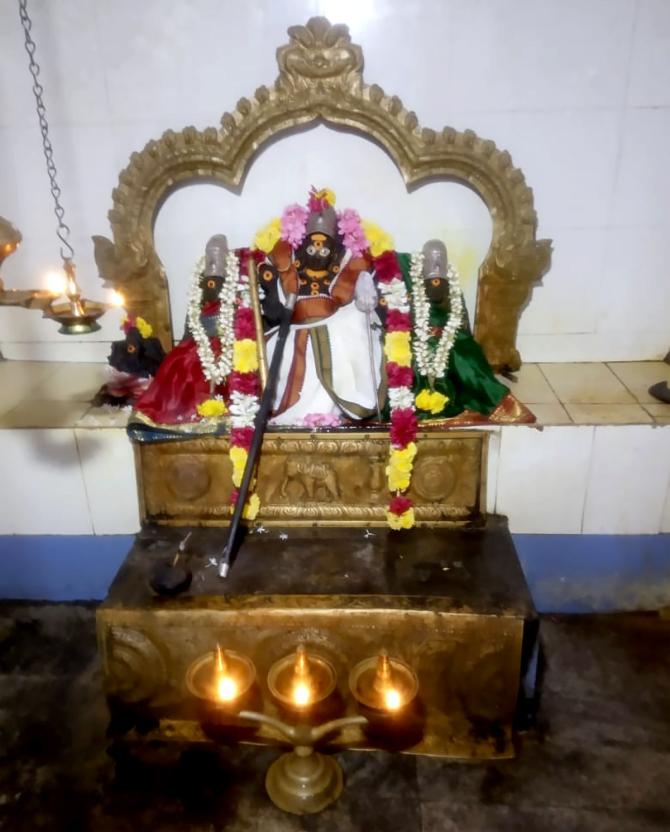 G Ashokan is a past president of Painganadu village. "I participated in the temple prayers and we also burst crackers and distributed sweets," he says.
"When she donated money to our village temple, we came to know her grandparents belong to our village. So we decided to celebrate her victory," he adds.
More glimpses from the celebrations: Photographs: PTI Photo