After multiple women accused Hollywood producer Harvey Weinstein of sexual misconduct, new allegations have been made against other powerful men almost every day.
Some such cases that have come to light since the Weinstein scandal broke on October 5.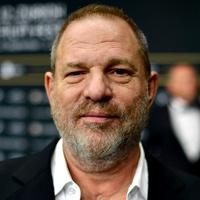 Harvey Weinstein
Producer
The barrel of worms began with the movie mogul.
The New York Times reported decades of allegations of sexual harassment against Weinstein.
The last time we checked 80 women -- including Kate Beckinsale, Cara Delevingne, Eva Green, Angelina Jolie, Gwyneth Paltrow and Lupita Nyong'o -- accused Weinstein of inappropriate to criminal behaviour ranging from requests for massages to intimidating sexual advances to rape.
Aftermath:
'I appreciate the way I've behaved with colleagues in the past has caused a lot of pain, and I sincerely apologise for it, was his first statement.
He denied accusations of non-consensual sex.
Weinstein was fired from his company and expelled from the Academy of Motion Pictures Arts and Sciences.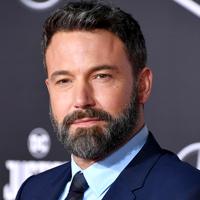 Ben Affleck
Actor
The Oscar-winning actor and director was one of the first to denounce Weinstein's alleged behaviour.
But Affleck was accused of sexual harassment after old videos surfaced of MTV's Total Request Live with actress Hilarie Burton accusing Affleck of groping her during an appearance on the show which she co-hosted at the time.
Aftermath:
Affleck has apologised for his behaviour.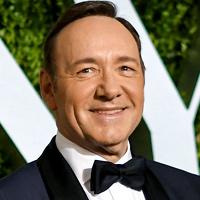 Kevin Spacey
Actor
Actor Anthony Rapp accused Spacey of a sexual advance when both of them were working on Broadway in 1986.
Rapp was 14 at the time; Spacey was 26.
Following Rapp's allegation, others came forward, alleging the House of Cards star routinely preyed on young men.
Aftermath:
Apologising to Rapp, Spacey also revealed he was homosexual.
The Oscar winner was denounced for trying to distract attention from his conduct by disclosing his sexuality for the first time.
Spacey was axed from House of Cards.
Startlingly, director Ridley Scott deleted Spacey's role in the completed film All The Money In The World and decided to reshoot the Spacey scenes with another actor.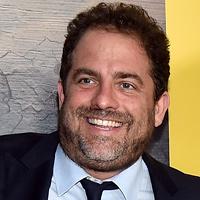 Brett Ratner
Producer, Director
Ratner has directed the Rush Hour hits, co-produced the 2017 superhit Wonder Woman, dated tennis legend Serena Williams for a while.
He has now been accused by at least six women, including Natasha Henstridge and Olivia Munn, of sexual misconduct.
Aftermath:
Ratner will no longer be part of the Wonder Woman franchise. Gal Gadot, who played Wonder Woman, said she would not work in the sequel unless Ratner was removed from the film.
Ratner has also stepped away from all Warner Bros work.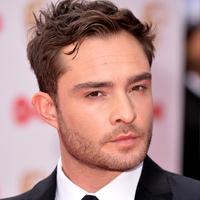 Ed Westwick
Actor
Best known for his role as Chuck Bass in Gossip Girl, Westwick has been accused by three women of sexual assault and rape.
Aftermath:
The Los Angeles police department is investigating the claims.
Westwick claims innocence.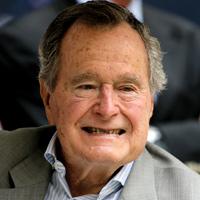 George H W Bush
41st President of the United States
Seven women have accused 'Papa' Bush (not to be mistaken with his son) of touching them inappropriately.
The allegations concern incidents from as early as 1992 when Bush was in the midst of a failed re-election bid to as recently as 2016 when he was 92 and confined to a wheelchair.
Aftermath:
The former POTUS issued two statements.
The first said, 'President Bush would never -- under any circumstance -- intentionally cause anyone distress, and he most sincerely apologises if his attempt at humour offended Ms Lind (Heather Lind).'

The other one said, 'At age 93, President Bush has been confined to a wheelchair for roughly five years, so his arm falls on the lower waist of people with whom he takes pictures. To try to put people at ease, the president routinely tells the same joke -- and on occasion, he has patted women's rears in what he intended to be a good-natured manner.'
'Some have seen it as innocent; others clearly view it as inappropriate.'
'To anyone he has offended, President Bush apologises most sincerely.'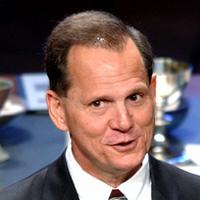 Roy Moore
Republican politician
The holier-than-thou former Alabama state judge stands accused of making sexual advances to five teenage girls, including molesting a 14 year old and 15 year old.
The story has grabbed headlines across the US as Moore is the Republican candidate for Alabama's upcoming special Senate election.
Mainstream Republicans want Moore out of the race while the candidate has his supporters in hardliner Republican circles.
Aftermath:
The Republican National Committee withdrew financing for Moore.
Ivanka Trump, the US First Daughter and mother of three, in a statement said, 'There's a special place in hell for people who prey on children.
'I've yet to see a valid explanation (from Moore) and I have no reason to doubt the victims' accounts,' Ivanka declared.
Her dad has stayed silent; Ivanka too has not asked Moore to exit the race.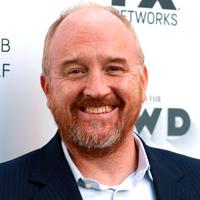 Louis C K
Comedian, Producer
The New York Times reported on November 9 that several women had accused the comedian of yucky sexual intimidation.
Aftermath:
HBO nixed his appearance on Jon Stewart's upcoming fundraiser show nor will his past shows be available on HBO anymore.
Netflix said it would not move forward with a planned standup special.
FX, which has worked with him for eight years, cut ties with him and his production company.
The release of his movie I Love You, Daddy was cancelled.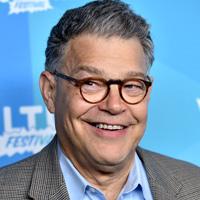 Al Franken
US Senator
A lady colleague accused Franken -- a writer and comedian before he was elected to the US senate -- of kissing her against her will during a 2006 rehearsal.
Aftermath:
The Minnesota senator apologised to the woman and 'to everyone who has worked for me, to everyone I represent, and to everyone who counts on me to be an ally and supporter and champion of women.'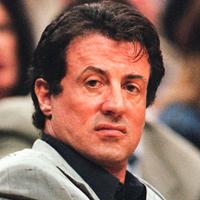 Sylvester Stallone
Actor
'Rocky-Rambo was accused of sexually assaulting a 16-year-old fan in the 1980s and threatening to 'beat her head in' if she spoke up about it.
Aftermath:
Stallone denied the allegations with his spokeswoman saying the story was 'categorically false'.