The Modi government does not want India's Daughter to be screened, but is it serious about the safety of women in India?
Rashme Sehgal reports for Rediff.com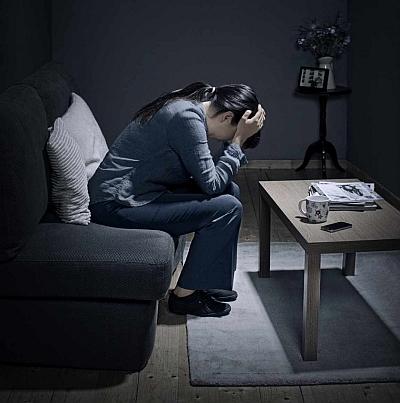 Two rapes occur every hour in India, reveal National Crime Record Bureau statistics.

The statistics also show an 837% increase in rape cases in the last five decades with the police having registered over 250,000 cases.

Conviction rates, in contrast, remain at an abysmal 20% and sometimes lower.

Given this worrying scenario, Women and Child Development Minister Maneka Gandhi's proposal to start 660 Nirbhaya Centres -- one in each of the 640 districts and another 20 in the six metros -- was hailed by women activists as a positive step forward.

Gandhi told Rediff.com last year that it was deplorable that the State had failed to create proper platforms for justice.

"We need to initiate change whereby a rape victim does not have to run from pillar to post for justice. Rather, all medical, legal and police aid should be made available at one umbrella centre," the minister said.

Her ministry, therefore, put forward the suggestion to construct rape centres in every district. To be constructed at a cost of Rs 37 lakh (Rs 3.7 million) each, these two-storey buildings were to be a one stop-centre to provide an assaulted woman a 'protected shelter where the victim could be counselled, treated and rehabilitated.'

Shockingly, the Prime Minister's Office shot down Gandhi's proposal, describing it as a waste of money and suggesting that the centres be set up in existing government hospitals.

The PMO also slashed the budget for the rape crisis centres from Rs 245 crore (Rs 2.45 billion) to Rs 18 crore (Rs 180 million) and insisted that only 36 such centres would be set up -- one in each state -- with locations being decided by the state governments.

An obviously miffed Gandhi refuses to comment on what she had hoped would have proved a major ameliorative scheme for rape victims.

There is little doubt that she is extremely upset, especially with the terminology used by the PMO which described the centres as a 'waste of money.'

Some ministry officials felt these rape centres would be too 'public' a place to 'host' victims and therefore should be built or rented near hospital complexes.
They were willing for each centre to have a paramedic who would refer the complainant to a hospital, a lawyer, a counsellor and a retired police officer who should not below the rank of an inspector and help the victim file a First Information Rerport.

The decision to downsize has met with severe criticism from women's groups.

Dr Ranjana Kumari, who heads the Centre for Equity and Social Research, says, "These rape crisis centres were modelled on existing centres operating successfully in several countries, including the United Kingdom, Bangladesh, Malaysia, Australia and several African nations."

"The previous (United Progressive Alliance) government had held several rounds of discussions on starting these rape centres with activist groups who had helped prepare a blueprint for the scheme. Maneka Gandhi was only going to implement a project which had been discussed threadbare in the preceding years. The present government's move has, therefore, come as a great shock," she said.

Jagmati Sangwan, who heads the All India Democratic Women's Association, says, "It is shocking that the Modi government has decided to shelve the scheme without offering any explanation."

"The number of rapes has reached mammoth proportions. But if a woman is raped in Jodhpur, is she going to be in a position to go to a crisis centre in Jaipur?" Sangwan asked.

"There are moving towards over-centralisation in all decision making. The finance department has issued a statement that they will decide where all the money will be spent. This top-down approach is responsible for the fact that the Rs 1,000 crore (Rs 10 billion) collected under the Nirbhaya Fund to help rape victims remains unspent."

Sangwan is also extremely critical of the Haryana government's decision to do away with all protection officers appointed to help victims under the Domestic Violence Act.

"These officers who have been relieved from their posts are holding protests in Karnal, which are expected to spread to other parts of the state," she said.

Finance Minister Arun Jaitley's Budget slashed the financial allocation for the women and child development ministry by 55 per cent from Rs 18,588 crore (Rs 185.88 billion) to around Rs 10,382 crore (Rs 103.82 billion).

"This is a strong indicator of how the PMO is detached from reality," Sangwan said, "and shows this government's complete lack of concern for women."
Image published only for representational purposes.